Bunny Marthy
Show Filters
Who is Bunny Marthy?
Date of Birth: December 6th, 1993
Birth Place: Poland
Height: 5′ 5″ (165cm)
Weight: 101lbs (46kg)
Measurements: 32-25-32
Bunny Marthy is our main Star on the Yeabunny webpage. Maddie is a camgirl on Chaturbate, she records her own amateur porn, has her own Youtube channel, and since 2020 she works on a new project Fanbea. Maddie is also XBIZ 2020 Winner in the "Female Cam Model of the Year" category. 2020 was for Maddie's carrier very productive; it brought her many new followers and profile views.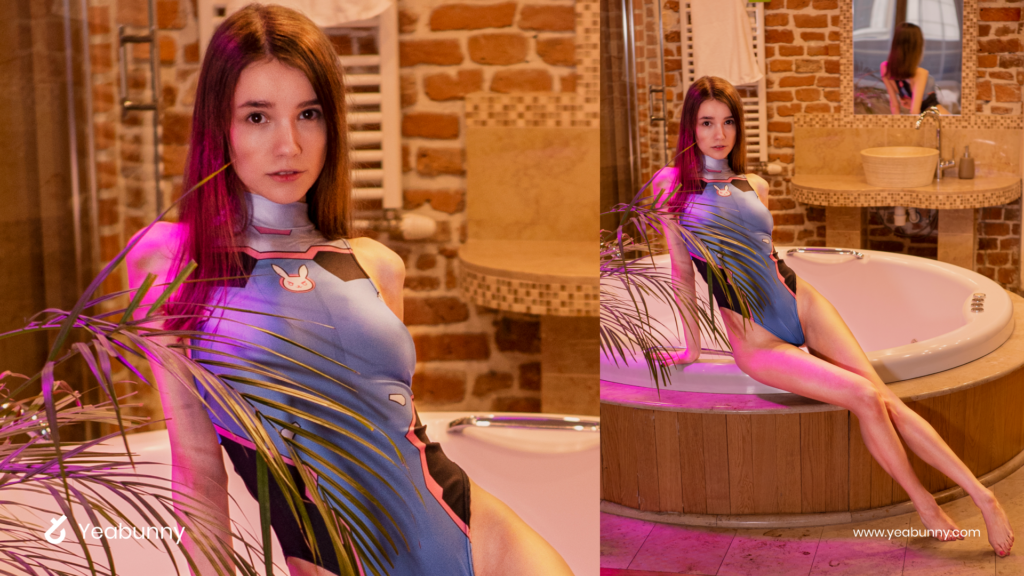 Where can you find her?
Bunny Marthy always wanted to treat her fans as best as she only can so she tries to be in touch with them all the time, and she put a lot of work into it; what you can observe on her social media like Twitter, Discord, and her Youtube channel (she has over 106k subscribers) that mostly includes ASMR videos and every month she gets there more and more views and new subscribers.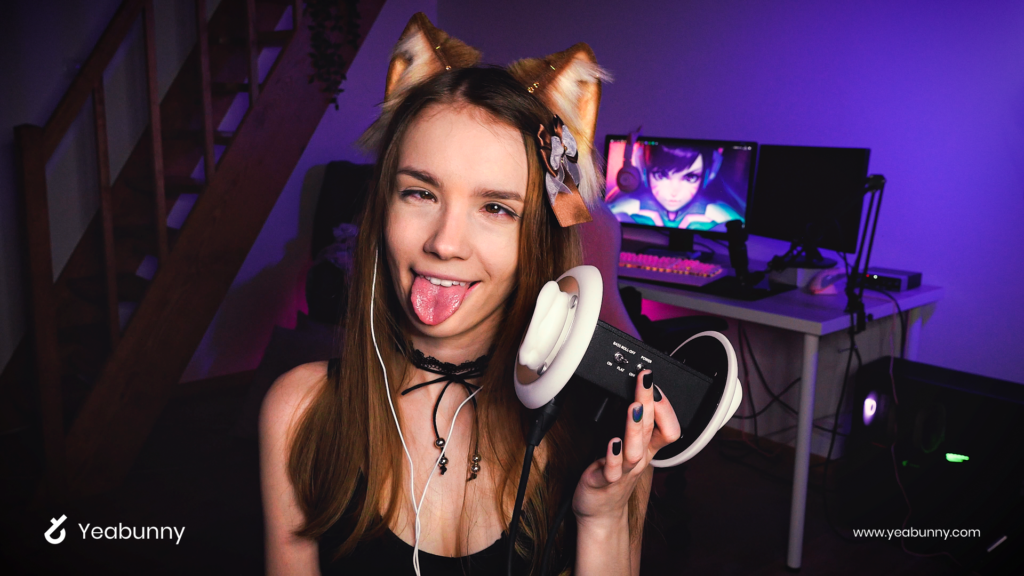 Bunny Marthy Porn
This girl is hot as fire and so beautiful. Since you are here, you have to admit that Bunny Marthy caught your eye. No matter where you came from, but it matters where you came to. You are on the webpage with the best amateur porn videos. You will find here any content you want and can dream of.
If you liked Bunny Marthy on Chaturbate (solo and webcam lesbian)  came here from Reddit or Discord or watched her ASMR Youtube videos, you also can't miss her porn content. Like, really, you NEED TO SEE THAT. After you see one movie, you'll want more, even though you've probably never had such a pleasure before, it will be a new experience.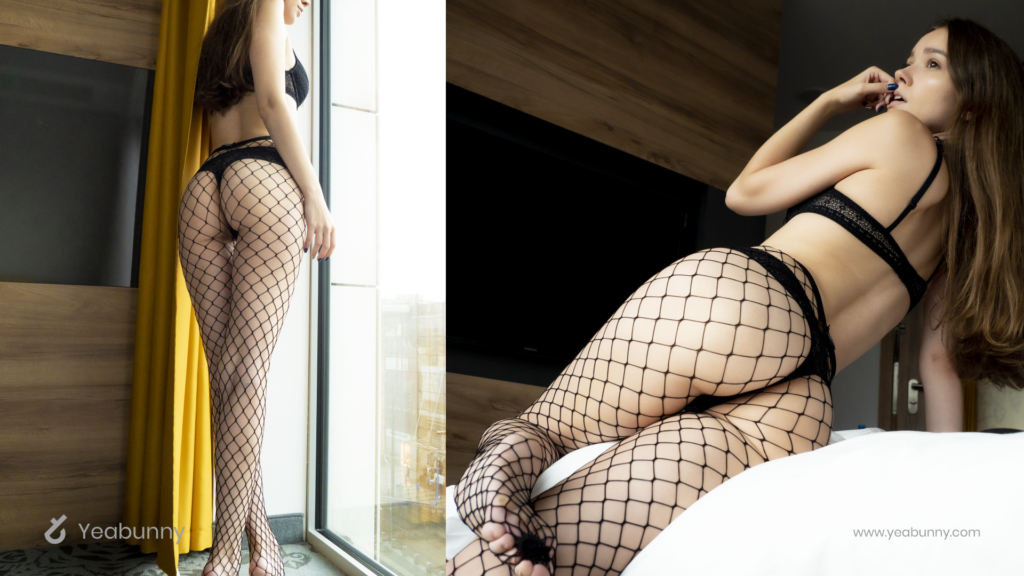 Bunny Marthy Wiki, Biography, Wikipedia
AV Actress & Glamour Model Bunny Marthy was born on 6 December 1993 in Poland. Bunny Marthy age 28 years. She completed her graduation in Poland. Her attractive slim curvy body shape helped her to become more popular on social media platforms. She began her career in the AV video industry by posting videos on the premium website. In 2020, she won XBIZ Award 2020 for her best performance. Now, she earns around $280k- $380k USD a year from social media, paid websites, affiliates, AV video selling and sponsorships.
Bunny Marthy is one of the famous Polish AV actresses and social media stars. Bunny_Marthy is well known on AV video websites, Twitter, Youtube, and Instagram for her beautiful and curvy figure, short videos & clips. She has huge followers on Instagram and Twitter. She has more than 117k subscribers on YouTube, 501k fans on Tik Tok and over 3.2M hearts on it. Bunny Marthy has more than 36,5 followers on Instagram. Bunny Marthy has over 80k followers on Twitter. She loves playing games, acting, travelling, modelling, shopping, reading books etc.
About Bunny Marthy
Actress Bunny Marthy was born on 6 December 1993 (age 28 years) in Poland. She is well known for TV Series & movies. She has been interested in modelling since childhood. She has huge subscribers on premium websites. In the beginning, her video views were very less but still, Bunny Marthy kept making AV videos and uploading videos on premium websites. Shortly after the start of the entertainment world, she won over the heart of many viewers with her unique style and niche. And within a few months, Bunny_Marthy's video went viral, resulting in a huge increase in her followers. She became more popular in a few months. Then her popularity increased sharply on social media. Bunny Marthy earns money from sponsorship, AV video selling and premium video websites.
Bunny Marthy Height, Weight, Fitness
Her attractive slim curvy beautiful body shape helped her to become more popular on social media platforms. Bunny_Marthy has perfect body shape and skin, slim waistline, shiny hair, gorgeous body & beautiful look just because of her health and diet. She is not into fitness but she keeps her figure in great shape, thanks to exercises focused on specific muscle groups.
Bunny Marthy's Social Media
Every day Marthy Bunny shares fashion photos, personal lifestyle, short videos, professional photoshoots, event appearances, and videos. Day by day her popularity increased sharply.
Bunny Marthy Instagram: instagram.com/bunnymarthyy
Bunny Marthy Twitter: twitter.com/Bunny_Marthy
Bunny Marthy Videos on Youtube: youtube.com/c/BunnyMarthy
Bunny Marthy Onlyfans: onlyfans.com/bunny_marthy
Bunny Marthy Reddit: @Bunny_Marthy
Bunny Marty Tik Tok: tiktok.com/@bunny_marthy
Bunny Marthy Twitch: twitch.tv/bunny_marthy
Bunny Marthy Contact Details
You can contact Bunny Marthy through social media profile private messages. But, she did not share her personal Phone Number or Contact Number, or Whatsapp Number publically.
Bunny Marthy Boyfriend
Now let's talk about her relationship and boyfriend. Most celebrities try to keep their love life and personal life private, the same applies to Bunny Marthy. There is no public information about her boyfriend.