Pussy, fingers, good mood, and nothing more.
Bunny Marthy is always horny. Asking her, "are you horny?" is pointless because the answer is always yes. When there is no one around to fuck her, she's left with her fingers. But she doesn't seem to mind it.
When pussy is not enough.
There's always a second hole. After a marathon of pussy fingering, Bunny thinks that maybe her asshole needs some fucking too. So she grabs lube, grabs her dildo, and you know what happens next.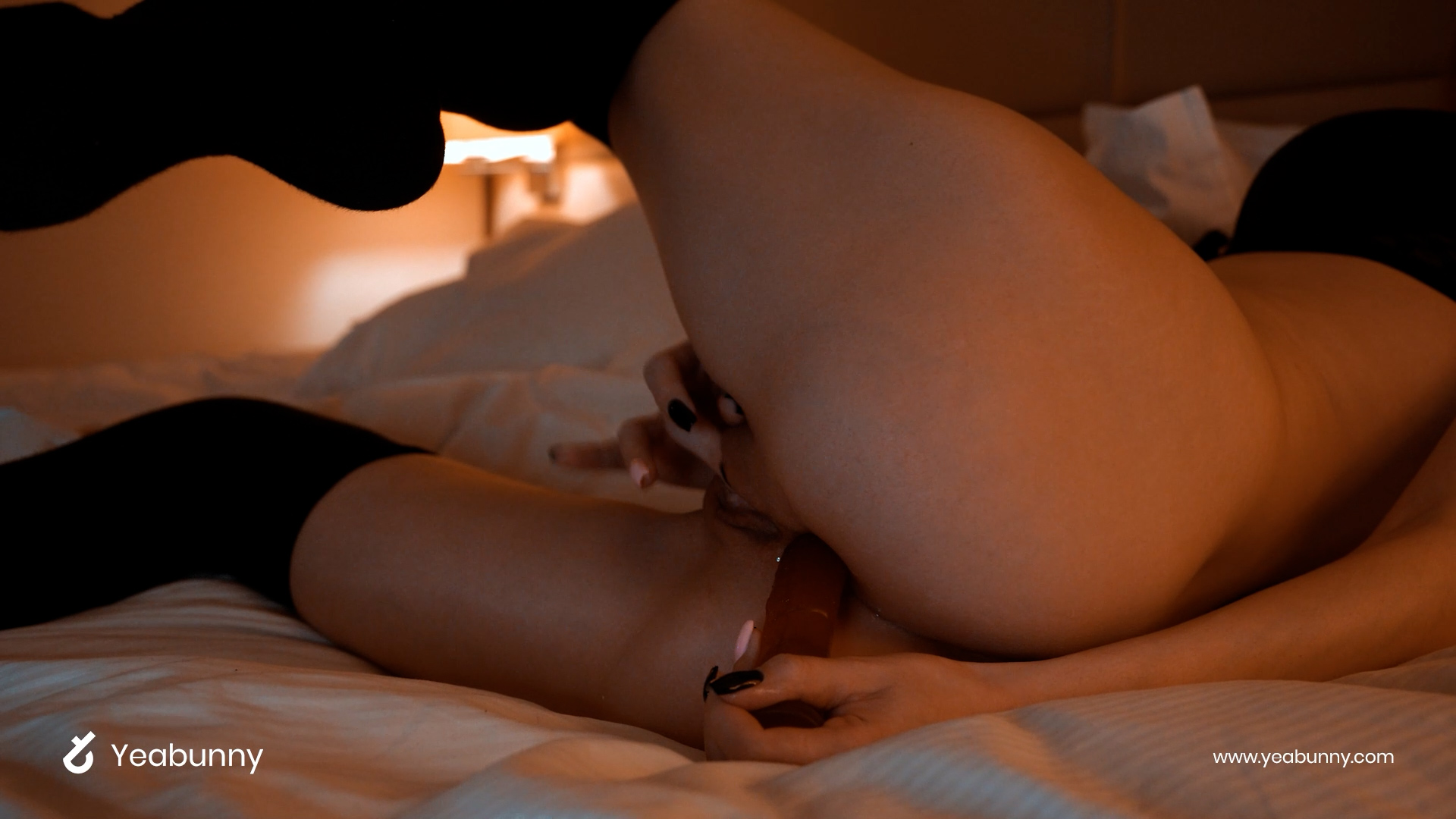 Quick wank before sleep.
After a whole day of masturbation, she's exhausted. She just wants to hop into the bed and get some sleep. But her pussy isn't sleepy at all. So Bunny has no choice – She has to wank again, just a quick wank before bed, to help her get better sleep.