Jerk Off Instructions (JOI)
Show Filters
Jerk off instructions with Bunny Marthy.
Do you know what JOI means? It is an acronym for Jerk Off Instructions. It is a category of pornography where women are giving instructions on how to masturbate. We consider our Bunny Marthy to be a complete master in this category. She makes sure that JOI is not only a horny experience but also provides you with additional sexual stimulation like ass worship or showing her masturbation as extra material. Are you ready to jump into a jerk off game?
An interesting fact about this topic is that our Bunny's first film was about JOI. It was a great experience for her, and despite the passage of time, this film is still worth watching. It's not only a fascinating movie, but it's also full of her career story in the background.
Jerk-off instruction is something that everyone should try. As the experience of watching JOI instruction is a bit different than a standard porn movie. You have probably heard of things like a countdown, dirty talk, or femdom. Jerk off instructions videos delivers such details to your experience.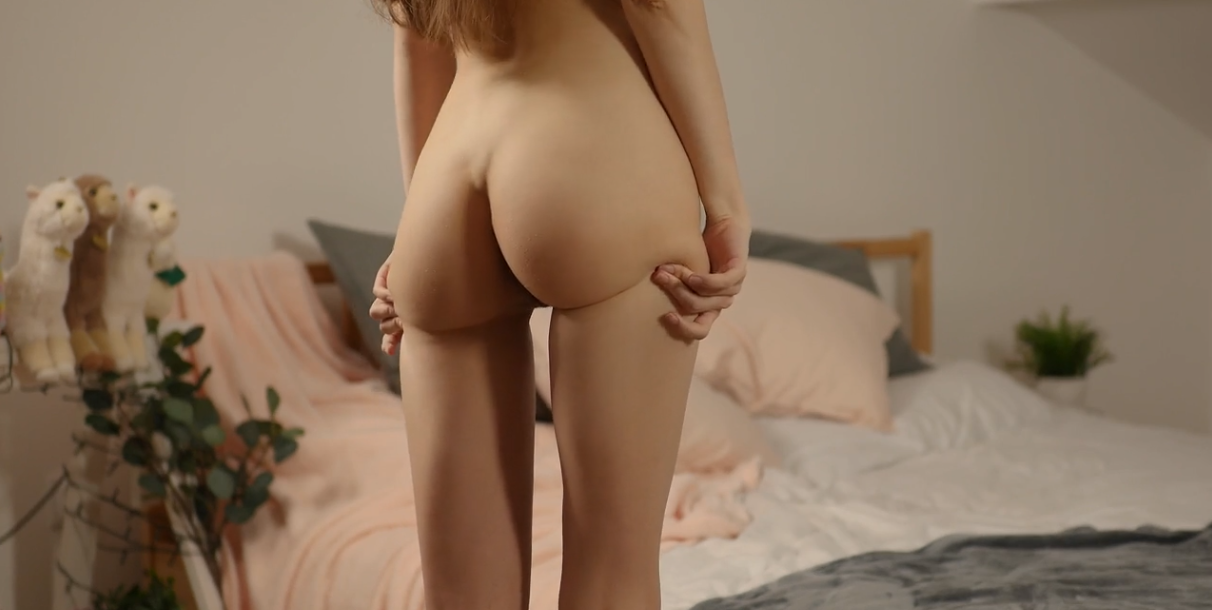 JOI sensual domination with ass worship
Don't you think Bunny has the best ass in the world? If you haven't seen her from that perspective yet, you can make up for it in this video. Our Star shows in this video what to do to make your day better. Moreover, her skin looks beautiful, and her hands gently glide over her body. It's all because she uses body oil. Surrender to this pleasure and let Bunny guide you through the best journey.
Bunny Potter JOI instruction
Let's talk about something crazier. Have you ever dreamed of being masturbated by someone from Hogwart? Or do you want to see what such a fantasy could even look like? By watching this, you will see what a wizard Bunny is. You will feel it, especially once you achieve your orgasm from her instructions. While under her spell, your greatest dreams of orgasm will come true. 
Don't forget that you will also find other categories on Yeabunny. You will probably want to watch more videos from Bunny Marthy after JOI movies, so don't hesitate to move on to other pages. Maybe you will find something for yourself in tight-ass porn movies, lesbian scenes, or in masturbation with a dildo. 
JOI instruction categories
Standard jerk of instructions stands for instructions given by a performer on the video, which should make you horny. In fact, there are more subcategories for JOI videos. Many of you jerk and do this daily. Incredibly, you can fulfill your sexual fantasies by watching your favorite jerk-off-instruction videos nowadays. Take your cock back and relax. Play the jerk-off-instruction you're looking for.
Some subcategories for JOI:
Ass worship JOI;
Feet worship JOI;
Mistress commands JOI;
Boss Lady JOI;
Jerk off cum twice;
Cum eating instructions also called cum swallowing training;
Seduction;
Small dick humiliation;
Edging instructions;
In-depth knowledge
For the new generation of men who are trying to understand their sexual interests, "What is a jerk off instruction?" is a prevalent issue. We will teach you about femdom jerk-off guidance.
You should already know about these fetishes, so there is an abbreviation for it: When you see the acronym J.O.I., you know there is only one jerk off instruction, and that one is in the story or video. This demonstrates that even though you are new to the form of femdom, the name can generally speak for itself.
Now, there are many variants and various ways of giving instructions about masturbation. Due to this, a portion of the audience feels that JOI erotic videos are a different genre. Obviously, no one in his right mind would agree with this statement. It's a well-known fact that wanking in front of a woman is in total charge of your orgasm. This is why supervised masturbation is an essential feature of the concept of female dominance and BDSM relationships.
It is fascinating that this will be an enticement into the naughty realm of female dominance for many men. Most men, particularly young men, get excited by watching porn and get the point that women know how to get themselves off. Do you know what we mean? Joking that will get you to your ejaculation in no time at all, but it is challenging, so don't expect to pull it off just like that. In a femdom, the target is not what the slave is feeling. When you are enjoying yourself under the gentle domination of the dominatrix, you are, in fact, having your orgasm. Males also have their most vulnerable emotional moments before ejaculation. That special place is what an accomplished dominatrix would find and humiliate you even more. In what way? To prevent you from spreading semen around. This can be achieved either by beating slaves, using their legs, hands, or objects pre-prepared.
As above, jerking off games can be enhanced with strategies such as ruined orgasms and jerkoff motivation. In contrast to it, it is not only wanted to be instructed in how to masturbate by a mistress, but it is often wanted to be instructed that you do so.