Feet Oil Massage
It is almost bedtime, but your lovely Bunny Marthy wants to give her adorable small feet some attention and take good care of them. The night is hot, so she sits completely naked on her bed in front of you in flip flops, and you can see her cute toes with a nude pedicure.
She takes flip flops off immediately and gives you a quick presentation of her feet as she wiggles her toes in the air.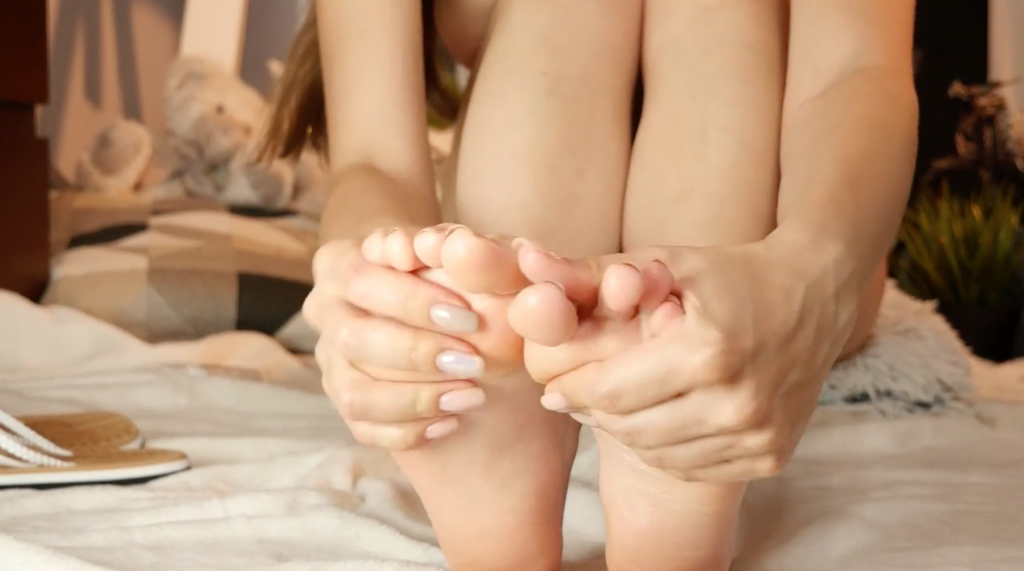 Foot exercises
Foot exercises are important, so she stretches her legs directly towards you, and you can take a good look at her tiny cute feet. She continues to wiggle her toes back and forth, scrunching them and revealing every little wrinkle on her soles. She crosses her feet in her ankles and rubs one foot with the other. Do you still like it? She's just getting started.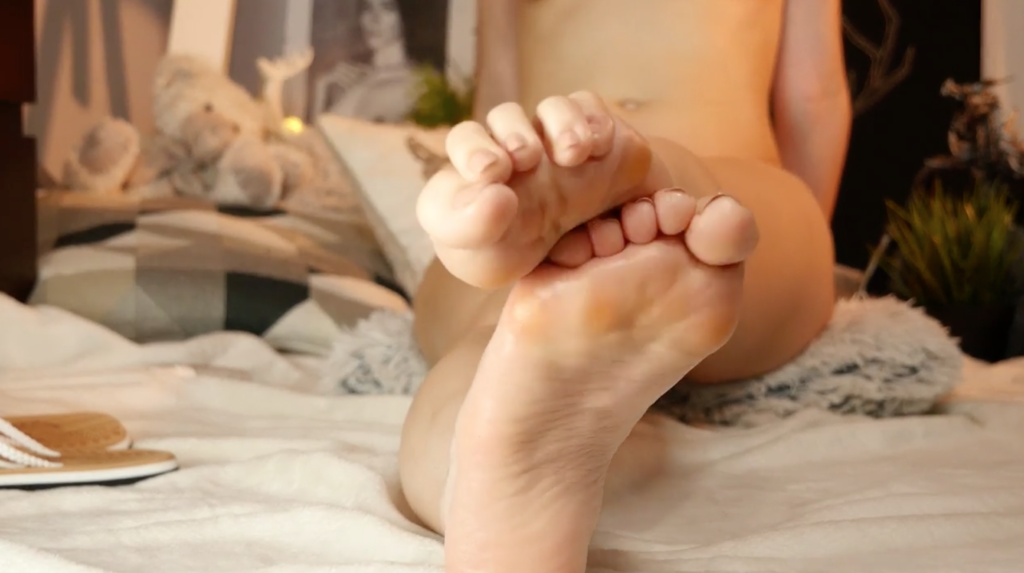 Bunny's feet oil massage
Foot care is always better with feet oiled up, so Bunny Marthy drips oil on her feet and rubs it in. Now her tiny soles are shiny, and again she presents you with her feet in a variety of different angles. Her soles can be either smooth or wrinkled, depending on what she wants at the moment…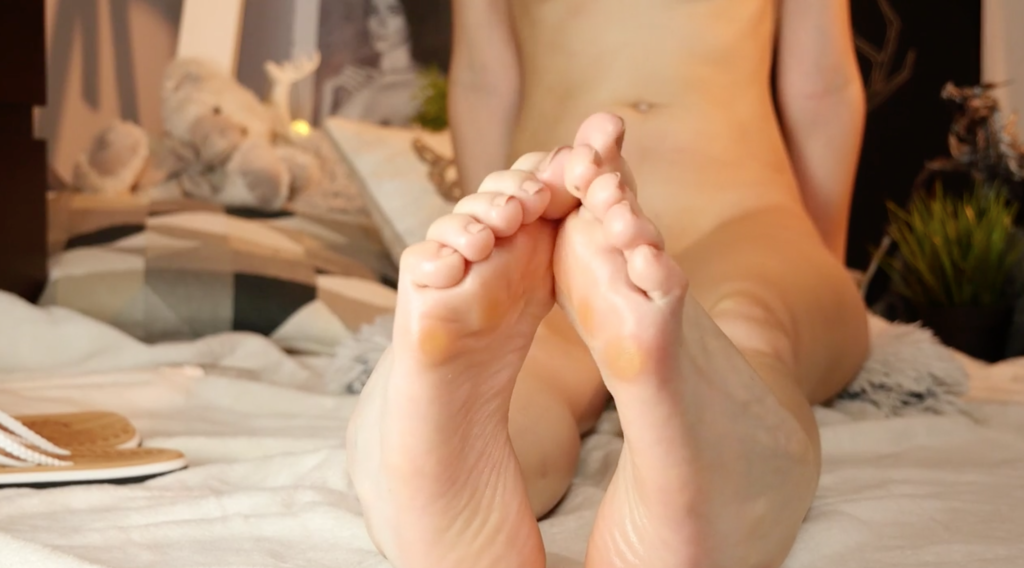 Bunny Marthy as a feet masseur
This is such a great foot tease! Then Bunny Marthy decides to give herself a little feet oil massage and rubs them with her hands. She does not forget to pay special attention to her cute toes!
Have you ever heard about adding too much oil during foot care? Neither did our lovely Bunny, so she applies an extra bit of oil on her feet and repeats the feet oil massage process as she clearly enjoys it.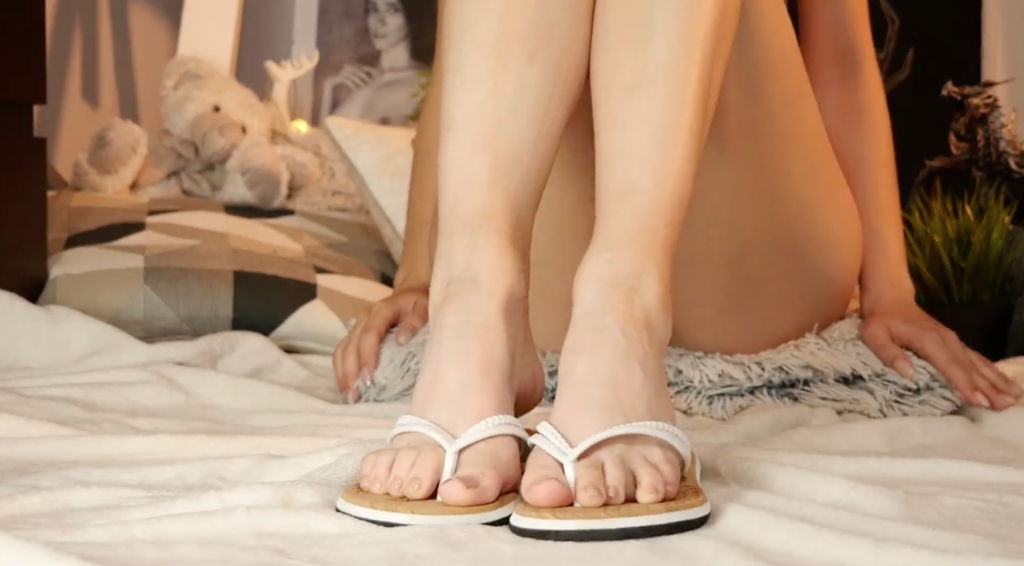 Her feet are ready for you
Another long close up of her soles and toes that is playfully revealing every bit of her small feet. Bunny Marthy serves a real feast for the eyes of any foot fetishist out there! In the end, she waves her hands and feet and slowly walks away. She had fun with her feet, and so did you.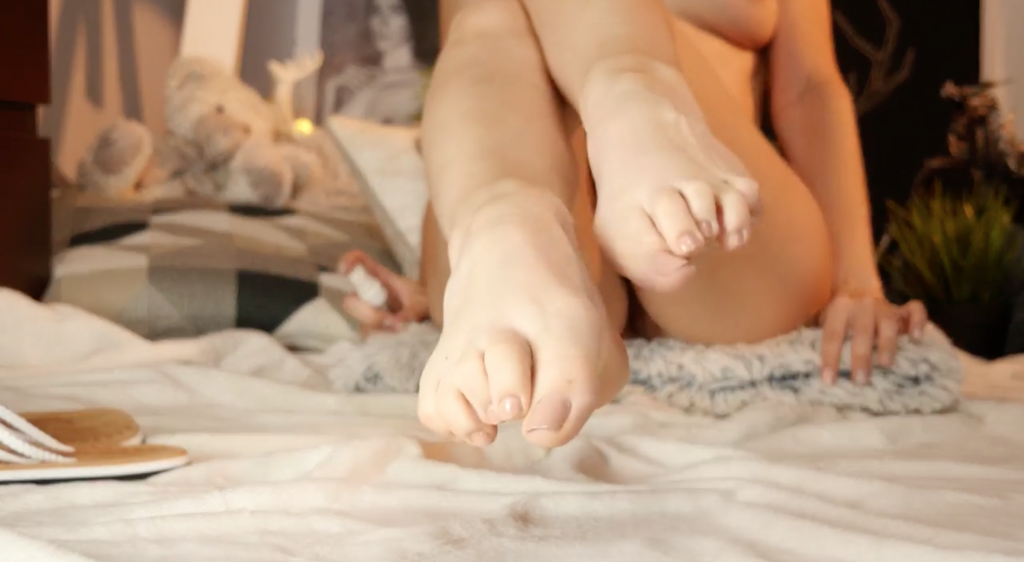 Can you do her feet oil massage?
Imagine how interesting it would be if you were the one to massage her feet. We think this would be the best massage Bunny has ever had. Don't be modest. You know you're a real master at this. Bunny knows it too, and we think maybe she secretly dreams of such a moment of relaxation. Maybe next time? Now you can enjoy her on your screen.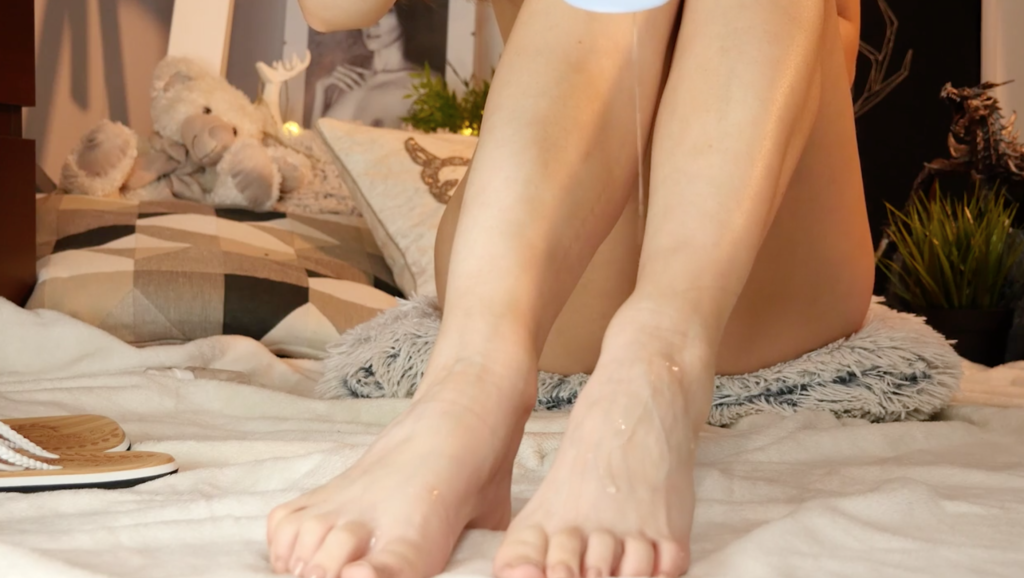 Model – Bunny Marthy
Quality – Full HD
Time – 7 min+
Additionals – Feet, Oil, Massage
By purchasing this product, you agree to the immediate fulfillment of the service (immediate delivery of digital content), thus losing the right to withdraw from the contract referred to in paragraph 13 of the Regulations)