Did you miss your favorite egirl masturbation, pussy rubbing, and feet play?  Bunny Marthy surely misses a tag partner today.
A teen egirl Bunny Marthy is all about videogames. She enjoys spending her afternoons playing Apex Legends, but you may often find her in the League too. Would you like to play with her? Who wouldn't, right? Just look how focused she is. She would be a great partner. Not only a great partner in gaming but also in masturbation and feet play.
Bunny Marthy knows how to treat a man, and after a while, she decides that you are more important than a game.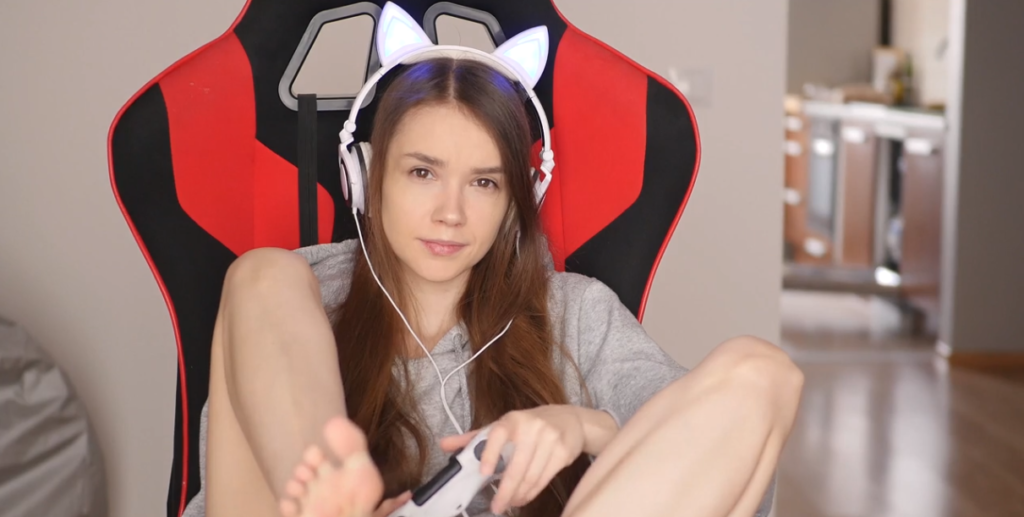 Heaven for feet lovers – feet play
Do you think that egirl masturbation is enough for today? Have you seen cute feet yet? No? Oh, such a shame! Bunny Marthy loves feet play, and if you give her a chance, she'll prepare a charming performance for you only. Just sit back, relax, and enjoy tiny, smooth feet dancing in front of you. She takes a body cream and gently starts creaming her feet. Do you enjoy it?
Imagine that you are creaming these amazing small feet: every part, toe, and side of her leg.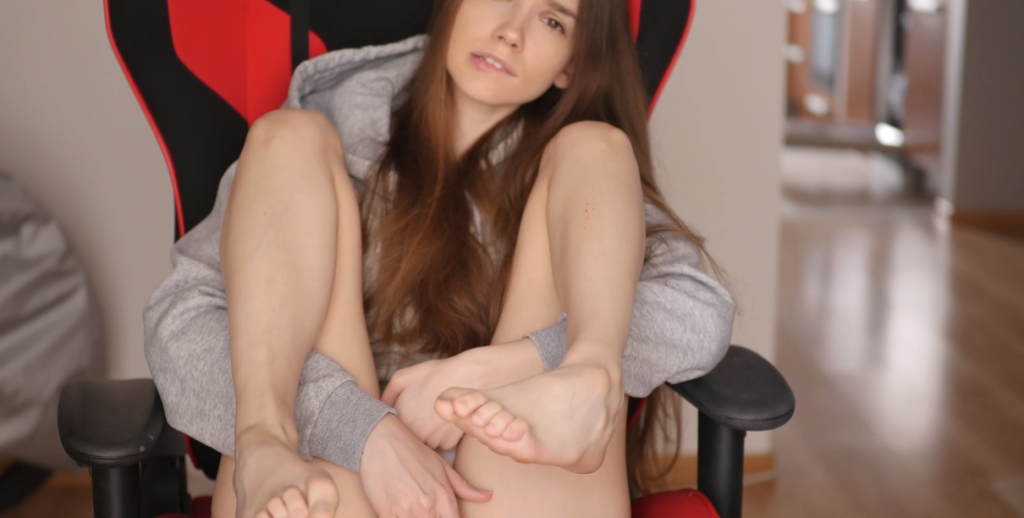 Time to give pussy some pleasure
Bunny Marthy will show you some other secrets she keeps for special occasions only. As she spreads her legs, you discover her biggest treasure. And now, get ready for the game that you will remember forever, egirl masturbation with your favorite girl – Bunny Marthy
At first, you can see Bunny Marthy rubbing her pussy through white panties. She is doing it slowly and gently. I think she needs your help…She bites her lip; does it mean that she is horny enough? Join her…and do her a pussy rubbing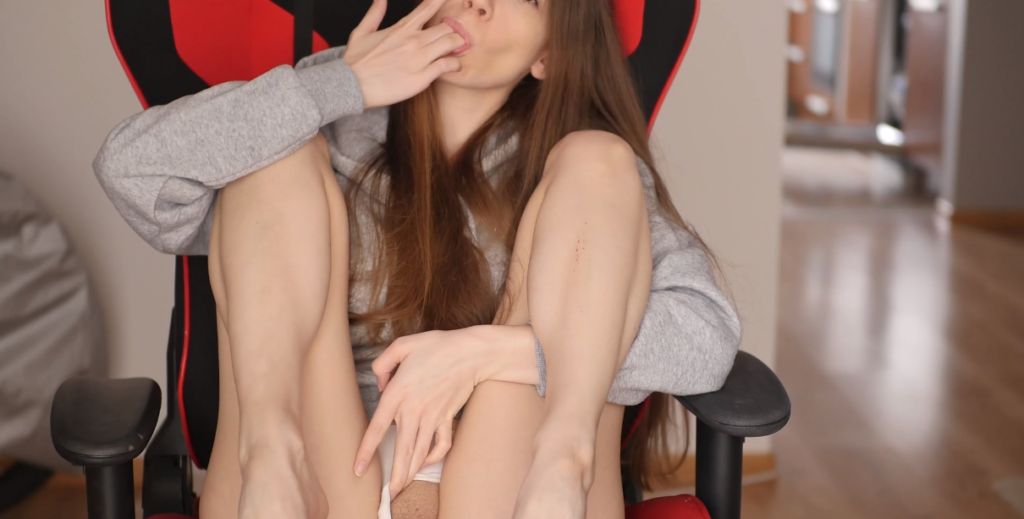 Egirl masturbation
Maddie is slowly showing you her clit and pussy, rubbing it a little more aggressively. At the same time, her feet are dancing in front of the camera…They need some licking, don't you think?
You can perfectly see that Bunny Marthy loves it; she is holding and squeezing her chair. She has to be near the spasm. Are you a fan of pussy spanks? In this video, you will find. Just look at how much pleasure it gives her. Can you hear these incredible moans?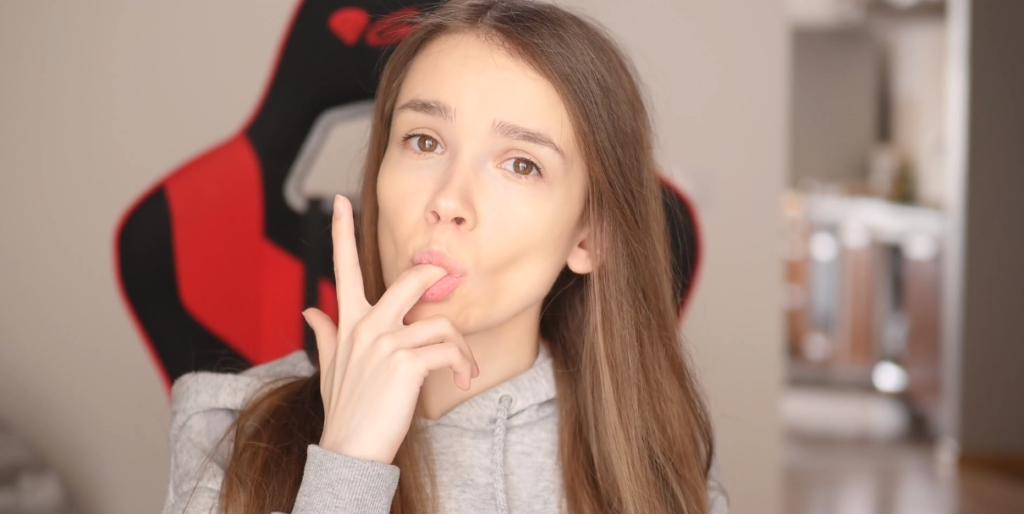 Nasty goodbye
After masturbation, Maddie kneels in front of you and gives you a lovely look. It was such a great pussy rubbing and feet play. She is licking her fingers to feel the amazing taste of her juices. She is doing it like crazy; it seems that she loves it. Would you also like to lick her fingers? They must feel so yummy, right? Imagine licking all of Bunny Marthy's pussy juices.
In the end, she is waving to you with her hand covered in her saliva. What a naughty girl!
Did you like today's egirl masturbation and feet play?
Model – Bunny Marthy
Quality – 4K
Time – 9:39 min
Additionals – Masturbation, orgasm, feet
By purchasing this product, you agree to the immediate fulfillment of the service (immediate delivery of digital content), thus losing the right to withdraw from the contract referred to in paragraph 13 of the Regulations)