NSFW ASMR
Show Filters
Do you wonder what "NSFW ASMR" means? Have you come across such a term and don't know how it differs from ordinary ASMR? You are in the right place not only to learn the meaning of this concept but also to see sample videos of erotic ASMR. Let's start with the definition.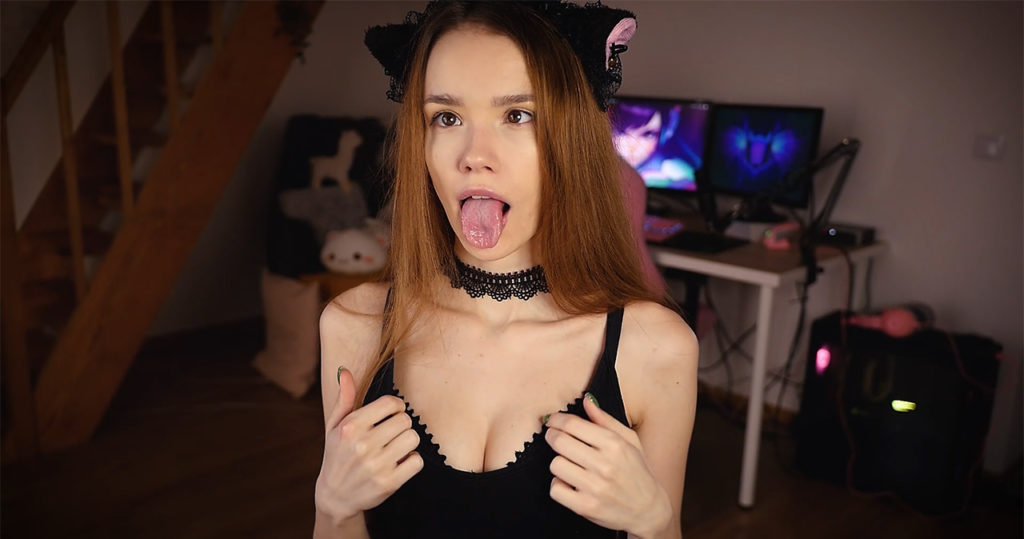 Autonomous Sensory Meridian Response
Autonomous Sensory Meridian Response (ASMR) is a pleasant tingling sensation around the head, shoulders, and spine. ASMR is triggered by a specific stimulus (trigger). Of course, these sensations may be different for everyone. The definition does not imply different kinds of sensations. However, it does not change the fact that each of us can perceive this type of movie or the sound recordings in our own way. Adding a digression, we believe that this freedom of experience gives the power of ASMR. Now, when you know the meaning of ASMR, we can go deeper into this topic.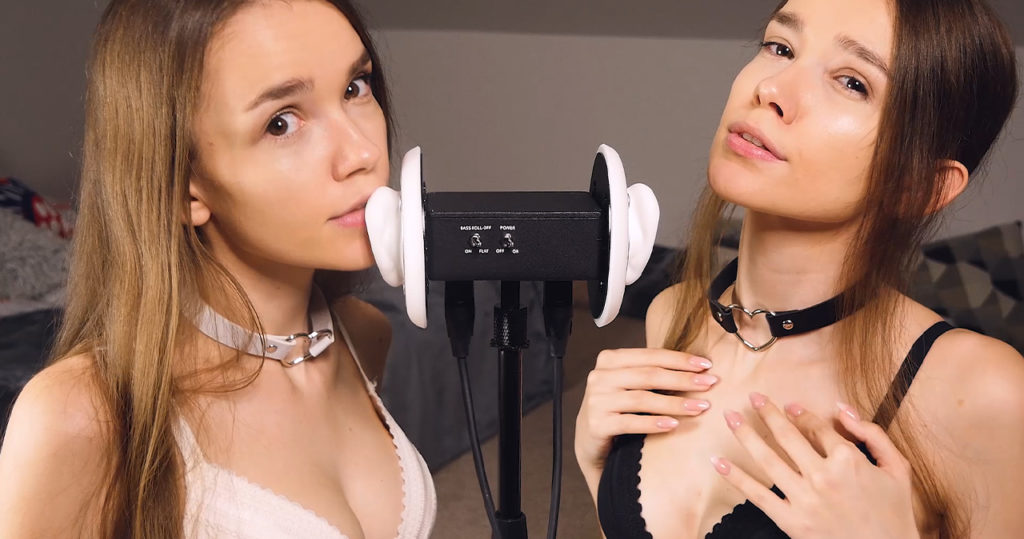 What is the history of ASMR?
There is a wide variety of videos on YouTube that aim to induce the tingling mentioned above sensation. There you can find Bunny Marthy ASMR as well. Jennifer Allen invented the term itself in 2010. It literally means the spontaneous response of sensory meridians (a kind of euphoric state that our body feels). These types of videos can also be found on Reddit. ASMR or NSFW ASMR (LEWD ASMR) communities are made up of authors and viewers. The authors upload their videos there (mainly from YouTube), and viewers can comment and like. Also, you can observe people who create the content you are interested in. If you are a fan of voice recordings, you can find this type of ASMR on Spotify or Soundcloud. Some creators also produce erotic ASMR. Isn't it interesting?
Why do people like ASMR?
Sometimes you can wonder why such a category of entertainment was created at all. However, it is worth mentioning that ASMR can have many benefits. Often you can find ASMR videos that are designed to soothe you to sleep. These materials are created to help the viewer fall asleep. Moreover, some type of ASMR can even help calm panic attacks and anxiety. It has been proven that ASMR even slows down the pulse and calms us down. Focusing on a given video material of this type helps to break away from current problems. In that way, you can find solace in the ASMR world. Trends show that people's brains also like to connect ASMR to erotic content. As the result, you can find erotic ASMR here.
What are the types of triggers?
A different trigger can act on each person. Don't be discouraged if the type of ASMR you are looking for does not suit you. This is often seen because you are sensitive to other stimuli. In ASMR and NSFW ASMR, you can find triggers such as speaking, noises, music, smacking. Or even biting, licking, role-playing, clicking, calm or agitated breathing, nature sounds, scratching, tapping, stroking, fluid-related noises. Also, you can see triggers visual, such as a naked body or beautiful lips. Experiment and see for yourself what is best for you.
Some of the famous authors of ASMR
Being here, it's hard not to mention our Bunny Marthy. She also creates NSFW ASMR films. On her YouTube account, you will find many videos of various types. Licking, slapping, tapping, eating, crunching, talking, and more. You can spend many hours with her for free. We can tell you that these movies are very HOT. Anyway, the best movies are right here on Yeabunny! You can choose from LEWD ASMR and SOFT ASMR.
Returning to other examples. It is worth mentioning the male part represented by Zach Choi ASMR. He has over 11 million followers. He mainly records films in which he eats huge amounts of food. We don't know what your opinion is, but we feel hungry every time we see him! Autonomous Sensory Meridian Response food is popular. Hongyu ASMR also records it. We can observe lips and beautiful-looking food on this channel. It making nice sounds of smacking, biting, and licking. A feast for the senses. HunniBee ASMR even gives us food that looks like characters from Among Us or cosmetics. Less known are the videos posted by My Pets ASMR. Although in our opinion worth seeing. If you like pets, you'll love them. Rabbit eating carrot scissors will be the best you will see today! And hear.
Not Safe For Work
NSFW is an acronym that means something should not be viewed in a public place. For example, at work. These are most often videos or photos of an erotic, vulgar nature. That may offend someone's feelings. What's more, the NSFW mark is part of netiquette. It is intended to protect other Internet users from the consequences of viewing material in the workplace. An example is Reddit. Some Reddit communities have in their rules and regulations to mark such posts with an NSFW hashtag. That is for a better environment. As a result, you may already understand why some movies are referred to as "NSFW ASMR." In a simpler language, you would call it – erotic ASMR.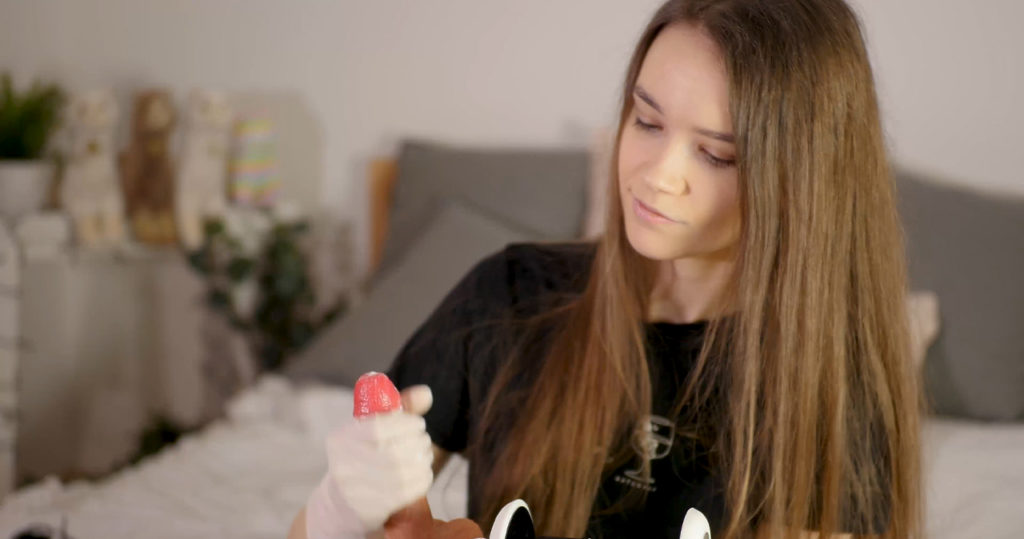 Speaking of the NSFW ASMR, it's hard not to mention the LEWD ASMR category as well. LEWD ASMR itself refers to behavior inappropriate or crude, but in a sexual way. For example, it can be something like a very old man trying to pick up young girls at a bar. The dictionary describes LEWD ASMR as socially unacceptable behavior. In that way, it is not positive. However, with ASMR, it can be said that the LEWD ASMR corresponds to the NSFW ASMR. When searching for these types of LEWD videos on other sites or YouTube, you will likely find many comic book porn and history in your searches. The reason for this is that LEWD ASMR often corresponds not only to voice sensations. It is also about pattern fantasies.
First of all, we recommend you watch the NSFW ASMR videos from our Bunny Marthy. You probably already know that Maddie is a camgirl. She records her pornographic films. She also runs a YouTube channel with her videos. Some of the permitted NSFW videos are on Youtube. Bunny Marthy shares better and bolder episodes with you here on Yeabunny. Are you curious if it is profitable to buy access to them? We will give you an example after reading which you will definitely want to join the Bunny Marthy ASMR club.
You can find some NSFW ASMR videos on Reddit too. Anyway, most of the performers must be careful about the website's policies and regulations. Therefore a very extremely pleasant experience is probably not possible.
Are you wondering what our Bunny can offer you? We can tell you that her NSFW ASMR movie database is huge. You will definitely not be bored! There you will find movies such as Neko Cat, chains, and bra. Some of the skin games, oils, bathing, licking, playing in the pool. Even an elf who talks to you alluringly. These are just a few examples from the huge movie database! Dozens of NSFW ASMR (also called LEWD ASMR) shots are waiting for you to discover them.
Naked elf erotic ASMR
Are you interested in the subject of the elf, which Bunny is for you? Beautiful, long, elven ears and Bunny's delicate, alluring beauty. It is the perfect combinations. Do you like red nails? Bunny painted them especially for you. You can admire them throughout the movie. You must know that Bunny is a real expert at making sounds. She mastered the triggers to perfection. We don't know if you already hear how pleasant the sound of a bite can be? Bunny Marthy will introduce you to this pleasure. Check it by yourself. You will surely agree with us. In the movie Naughty Elf, her tongue shows that Bunny is in good shape. Not only do the sounds affect the senses. You can also imagine that you are in her hands, not the microphone. You can see from her face that she feels as good as you are. That means you will make a great pair. This erotic ASMR might be a great choice for some fantasy lovers!
Best Erotic ASMR
You are in the best place to watch erotic ASMR. Bunny Marthy creates one of the best erotic ASMR. That is why her Youtube channel has more than 17,000,000 views! Now you can watch her best erotic ASMR videos here, premium content available on Yeabunny.