Incredible teen feet porn
Bunny Marthy is a little bookworm and often drifts away to distant worlds or realities. The day is hot, just like your favorite girl, so you find her as she lies completely naked on her belly and reads a book. She will show you what she can in that teen feet porn.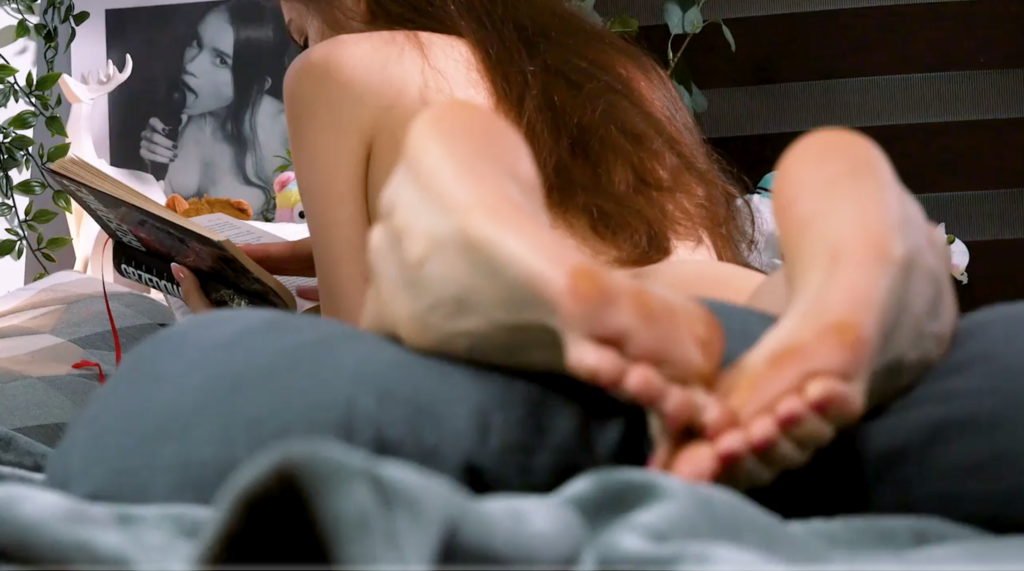 Bunny will hypnotize you
While she is completely consumed with this activity, her tiny bare feet are very close to you, and apparently, they want some attention. She does not even notice you are there watching her feet as she playfully wiggles her little toes with a pink pedicure and rubs them with each other.
You are so immersed in this view like Bunny Marthy is in reading. Like you were hypnotized by looking at Bunny's bare soles… Maybe you are, in fact? That's the charm of this teen feet porn.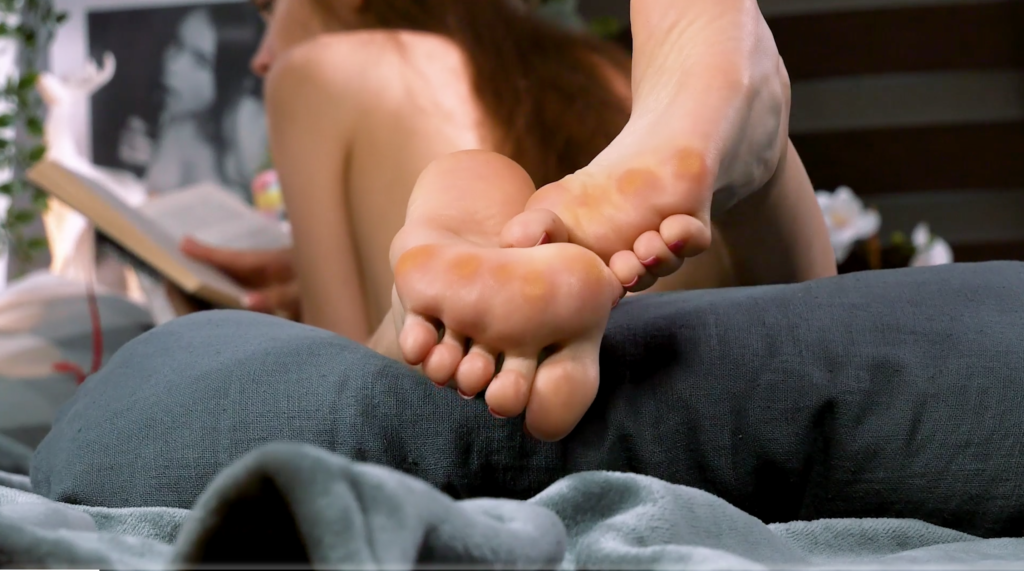 Foot movements
Because of her position, Bunny Marthy's soles are wrinkled almost all the time. Also, her arches are presented very well. By now, she has your undivided attention on her soles, she flexes them back and forth some more, and you love this sight.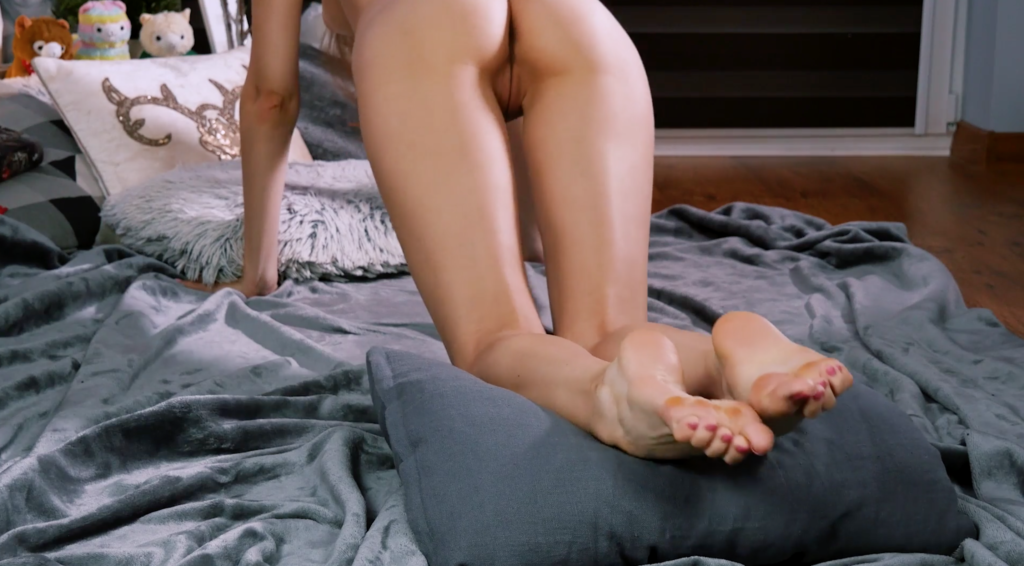 Painted nails
Is it just us, or are you also excited about painted toenails? It is an additional pleasure to look at such well-groomed feet. This way, you can see how much Bunny really wanted you to like her feet. Stop for a minute and admire how she can show this gentleness and play with her feet.

Doggy position surprise
You are not sure, but it is possible that Bunny is aware of your presence at this point. She does not take notice of you tho, still thinking about events in the book that she puts aside and then decides it is time for a stretch. She switches to a doggy position and flexes her legs and back. She places her round butt on her soles and starts to rub them with her hands for a moment, and do not worry. She does not forget about her cute toes.
>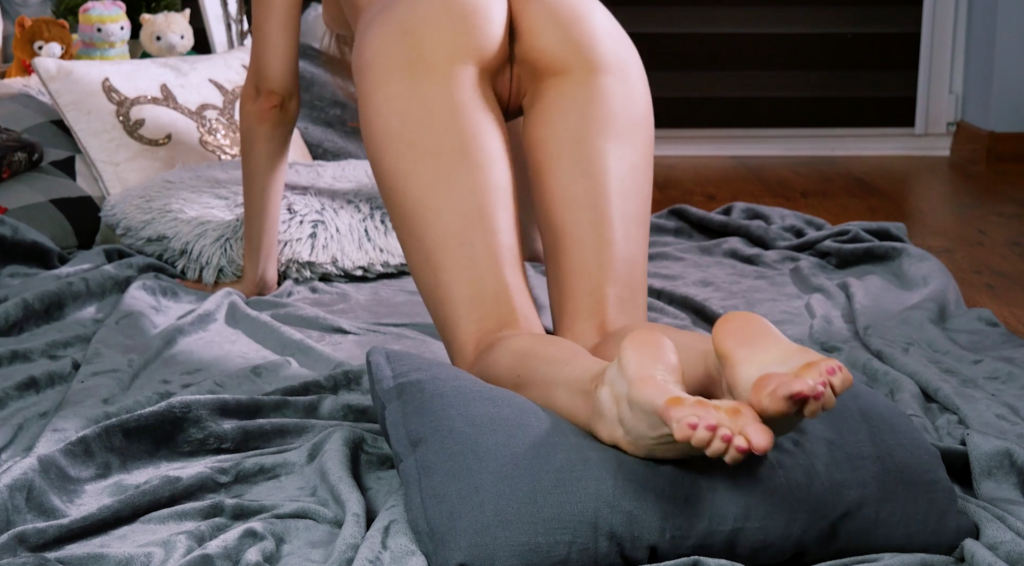 Little, tight pussy
As you move a bit closer again, you can see Bunny Marthy's butt and soles in all their glory. It is not hard to spot her tight little pussy and asshole, but you cannot help yourself and still focus on her feet as she rubs them with each other. Do you think she was reading about the art of foot tease? For you, it is entirely possible now…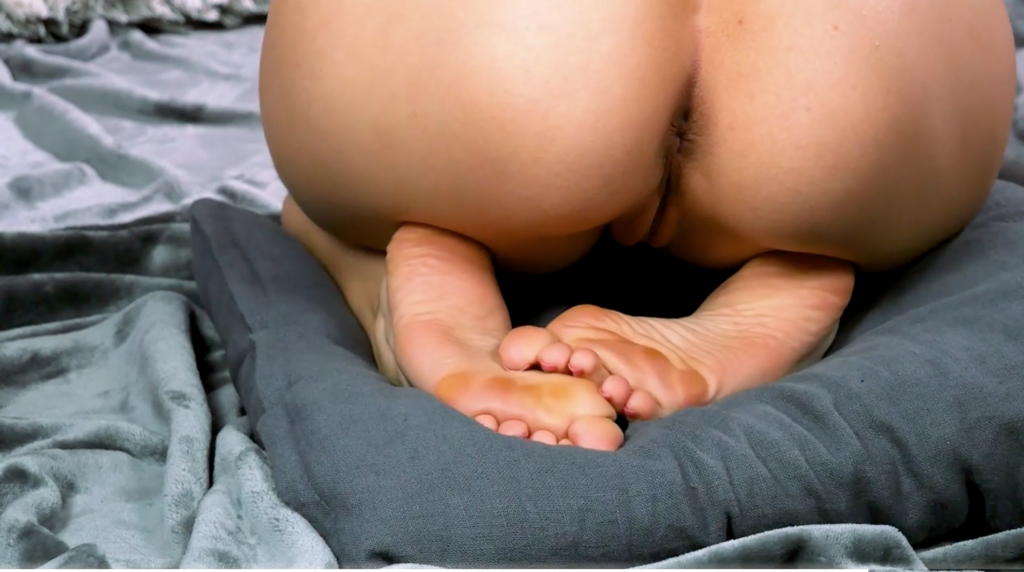 Your own opinion
Your opinion and admiration are very important to Bunny. As we can read from your comments, you are in love with her teen feet porn! Thank god because now Bunny knows she can make more videos with her feet.
Model – Bunny Marthy
Quality – Full HD
Time – 7 min~
Additionals – Teasing feet and feet massage
By purchasing this product, you agree to the immediate fulfillment of the service (immediate delivery of digital content), thus losing the right to withdraw from the contract referred to in paragraph 13 of the Regulations)