Naughty girl
Bunny Marthy stands in front of you, and as she gives you a flattering look and bites her lip a little bit, you know she is up to something naughty today. Look at her smile; it suggests to you that you will have a lot of fun together. What do you think it will be? Only touching? Pussy fingering? Maybe both?
She is such a naughty girl; Maddie is slowly touching her body and her round ass. It will make you horny in a minute. This is her goal. Would you like to be with her in the room? Would you like to start fingering her?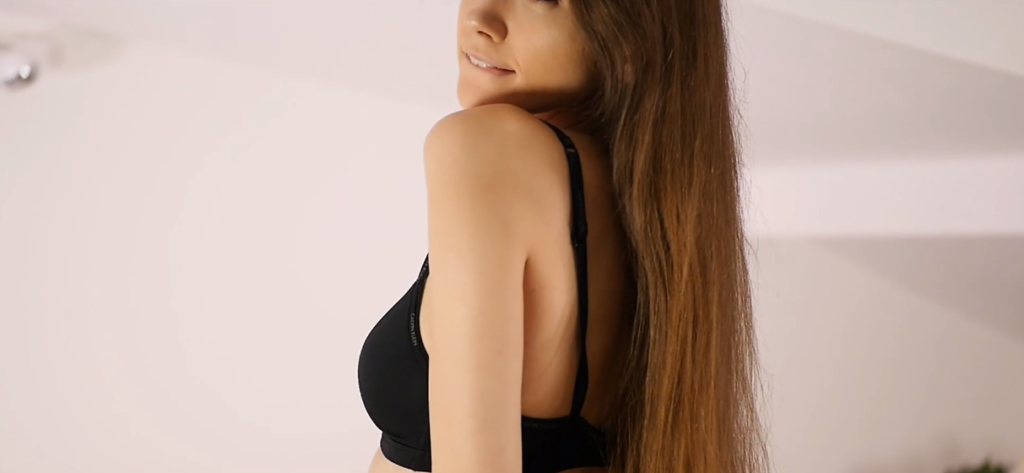 Wanna play?
Bunny Marthy gets on her knees on her bed and shows you her black panties and bra while she touches and rubs herself all over with her hands. She looks so horny! I bet you wanna be there right now. She changes position and lays on her back, then continues to touch herself through panties…A lot of pussy spanks are seen. It must hurt, but in the right way, she loves it. Can you hear her moaning while pussy fingering?
Bunny Marthy decides to take her panties off and throw them at you. What a playful girl she is right now! Would you like to lick this little wet pussy and give her a nice pussy fingering? Look at Bunny's face; she needs it.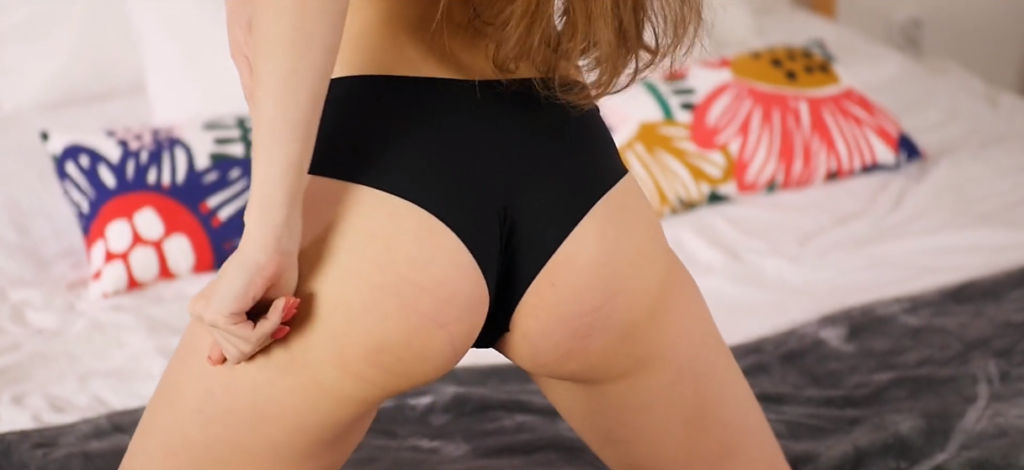 Time for pussy fingering
With panties removed, you can perfectly see her tight pink pussy and asshole in a nice close-up. Bunny Marthy licks her fingers and rubs her naked pussy, then she slides her middle finger inside and starts fingering herself. She also starts to moan gently. This can really make your dick hard.
When another finger gets in, and pussy fucking continues, her moans become more audible. You can clearly see and hear how much pleasure she gives herself. She goes faster and faster.

Bunny Marthy never has enough
Another lick on her fingers, another penetration with two fingers, and a spank on her pussy gets her really horny. Bunny Marthy is a bad girl. She needs someone who can help her in fingering, do you want to do it? Take a look at how sexy she is, licking her fingers, preparing them for pussy fingering.
Now, you can also see her feet. These black socks must smell amazing… Imagine she is wearing them all day long. Do you want to smell it? Or maybe you wanna a footjob?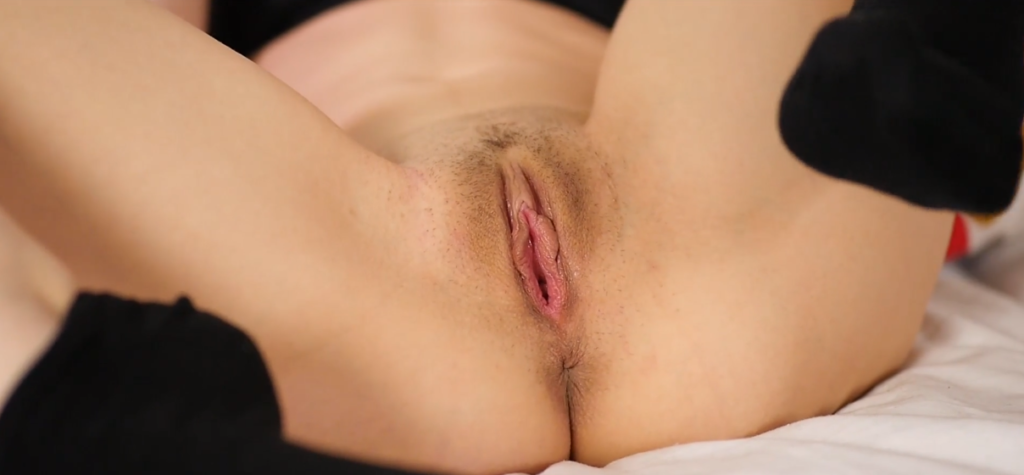 Reaching the goal
Finally, Bunny Marthy decides to go all-in; rough moves and loud fapping noises tell you exactly how wet and serious she is. She can't calm herself; her moans are louder and louder. Pussy fingering is getting more profound.
You can see a close-up of her wet tight pink pussy; her clit and tights are all covered in her sweet juices. Would you like to lick them? She starts fingering and rubbing her pussy faster and deeper.
Finally, you can see and hear that she reached her orgasm. Her legs are shaking. After a while, Bunny looks and smiles at you; then, she gives you a little embarrassed look. Such a nice pussy fingering.
Model – Bunny Marthy
Quality – Full HD
Time – 7 min~
Additionals – Masturbation, orgasm, fingering
By purchasing this product, you agree to the immediate fulfillment of the service (immediate delivery of digital content), thus losing the right to withdraw from the contract referred to in paragraph 13 of the Regulations)