A nice footjob surprise from Bunny Marthy
Foot lovers, it is your lucky day. Who also loves Halloween? You will love it even much more after today. Bunny Marthy is in a mood not for tricks but a treat, and this time it means something that you always wanted to see. That is right; it is time when she presents you the footjob skills! Isn't it exciting?
You have been waiting for that for so long, right? You can't wait to see her smooth, little feet? Bunny Marthy would like to show you her skills. Take a seat and prepare yourself for a lot of fun.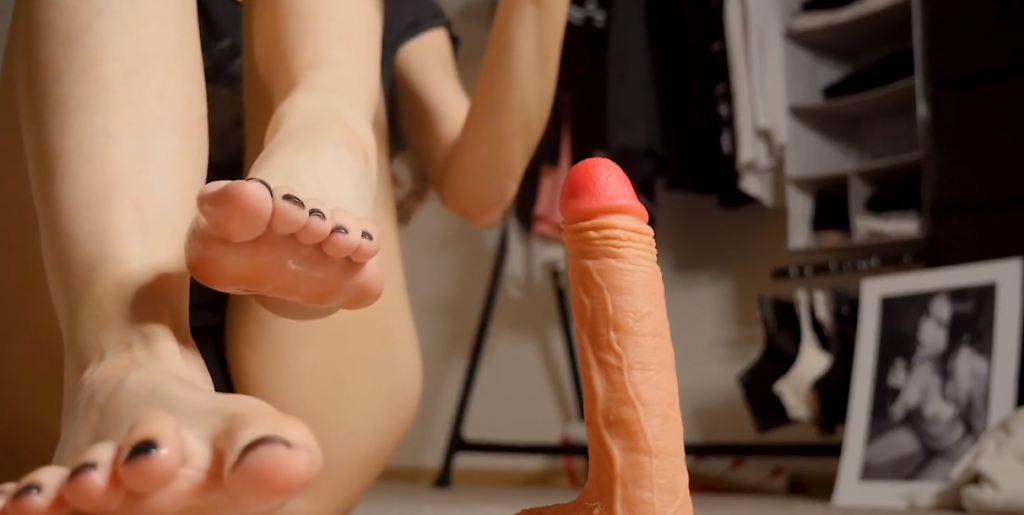 Admire Bunny's feet
Firstly, Bunny Marthy oils up her cute small feet with a perfect black pedicure on her toes. Isn't it cute? Imagine that you are taking her toes straight into your mouth, and you suck it. Your tongue is dancing between her toes, and she is moaning out loud because you give her a lot of pleasure. An amazing vision, right?
When Bunny Marthy finished oiling her feet, she moves to apply oil all over the dildo with slow and caressing moves, and she takes some time to do it well! She pays attention to every side of the dildo. Now everything is ready for action.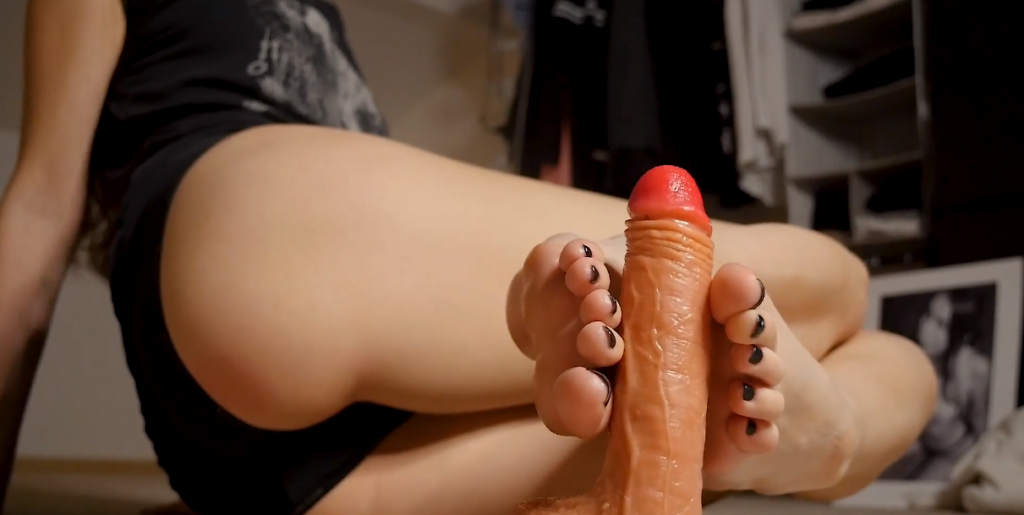 Let's start having fun
The fun begins as Bunny Marthy gently rubs her toes all over the dildo, and when she does it with one foot, the other rests on its balls. Yes, it is time for your imagination to start working, so imagine she has your own dick just right there. You can see she is serious as she goes to a classic footjob position with your dick in between both of her soles, with slow strokes up and down as her toes and arches are playfully moving all over it.
Bunny Marthy also wants to try a different technique and sits sideways so that your dick is placed between the tops and bottoms of her gorgeous toes and goes on like this for a while. Then she comes back to the previous classic position and makes a long and sensual footjob session just for you. Bunny playfully teases you from time to time with her soft sweet voice and asks if you like it. Do you?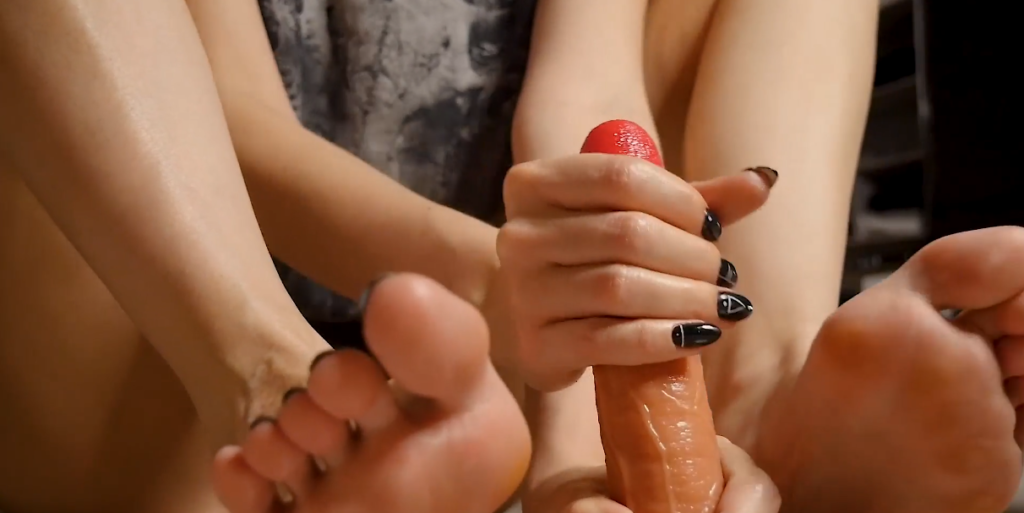 Another surprise for you!
Then it turns out that Bunny Marthy has tricked you a little bit after all. This footjob was not the only thing she had planned for you today! She grabs your dick with her hand and gives you an intensive handjob as well.
Bunny Marthy moans and asks you to cum, with soles and toes still in front of you to better stimulate your desire for her tiny cute feet. Since you have done well, Bunny is pleased, and she shows you a few more close-ups of her shiny soles and toes.
Who said that Halloween has to be scary? Wasn't it the best Halloween in your and your dick's life?
Model – Bunny Marthy
Quality – Full HD
Time – 11 min~
Additionals – Footjob, Oil, Handjob, Speaking
By purchasing this product, you agree to the immediate fulfillment of the service (immediate delivery of digital content), thus losing the right to withdraw from the contract referred to in paragraph 13 of the Regulations)