Bunny Marthy spent a lot of time preparing for a date, and just before the meeting, the date has been canceled. She counted on something more than dildo masturbation. Imagine having plans for your evening that suddenly disappear, especially when you're really horny that day. Bunny couldn't resist, and after scrolling her Twitter, she decided to have some fun alone. She noticed her favorite dildo right next to her.
It is the right time for dildo masturbation. Maddie went crazy with that toy! Dildo masturbation is her favorite activity when she is horny.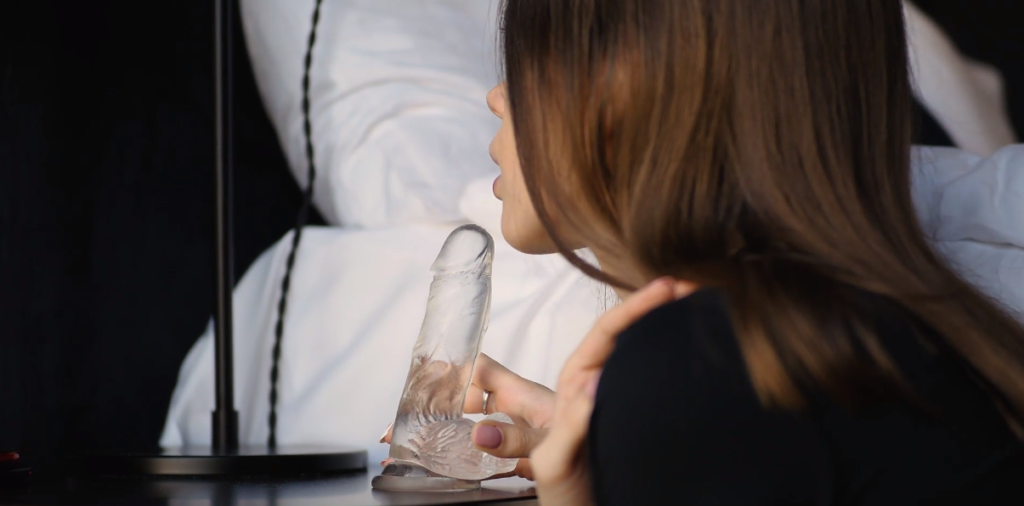 An amazing blowjob
Bunny Marthy kneels in front of her big transparent dildo and starts licking the head of the fake penis. She is doing it slowly and precisely to not leave any dry space. She licks and sucks it interchangeably to give it the best experience and prepare it for dildo masturbation. Imagine that she kneels in front of you and gives you an unforgettable blowjob. An incredible view.
She looks at herself in the mirror while sucking her friend; Bunny looks like a naughty girl. Can you hear these moans? It is the nicest sound ever, right?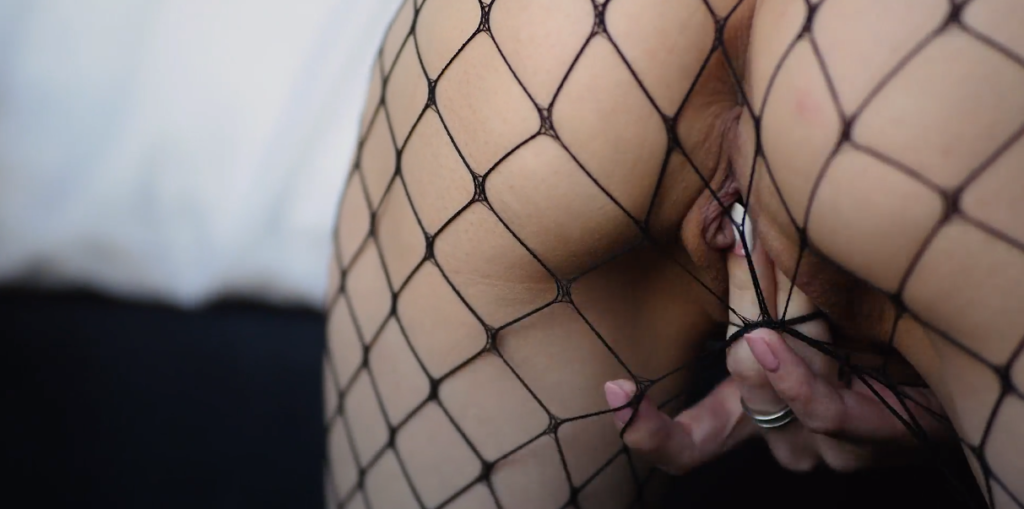 Pussy teasing
After a while, Maddie decides that it is time to play with her wet pussy. She licks her fingers and moons to the mirror. Her ass looks amazing in this position. She starts rubbing her pussy and putting one finger inside it. You can perfectly hear how wet she is. She starts teasing pussy like crazy. Her moves are faster with every second. What a naughty girl!
Bunny Marthy lays on the bed and again starts rubbing and fingering her pussy to prepare it for dildo masturbation. Such a good girl.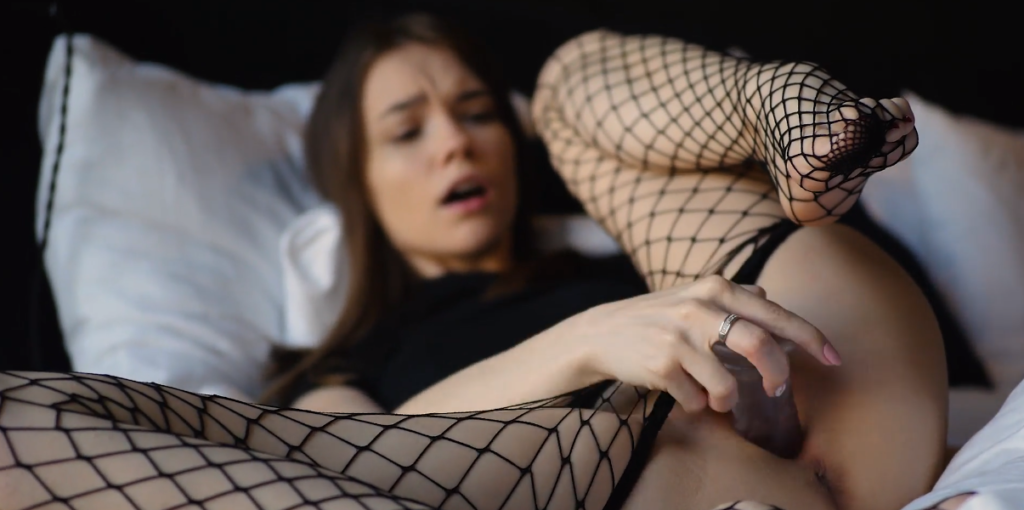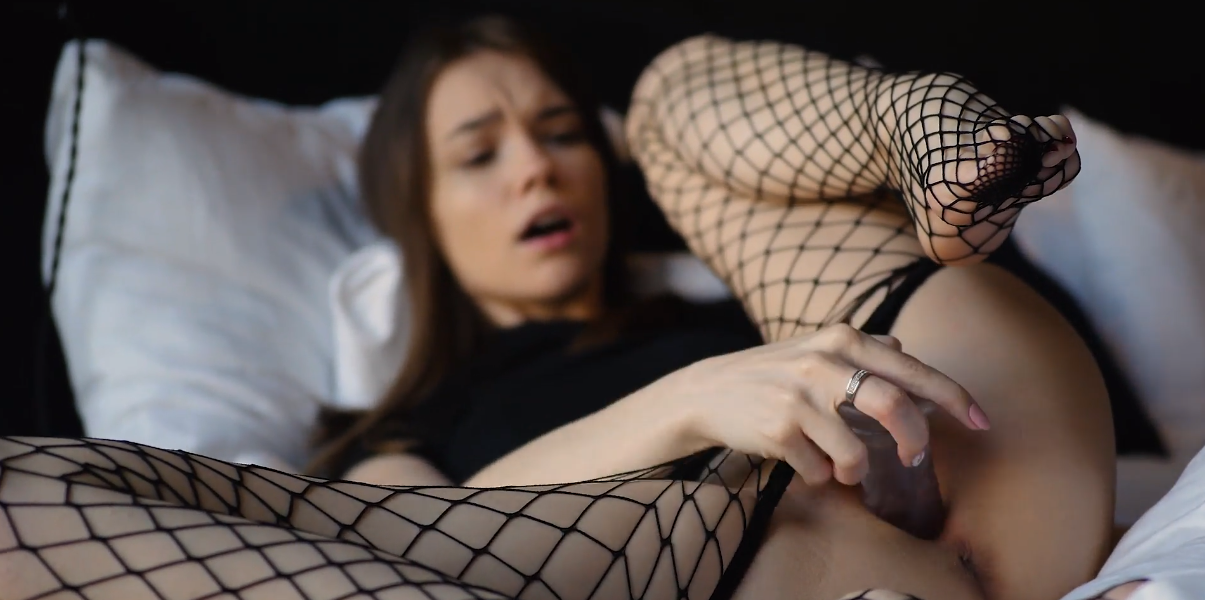 Maddie is so greedy, pussy fingering is not enough for her; she takes the dildo into her small hands and pushes it into wet pussy.  She moves it so fast. She keeps taking it out and pulling it in back again. Can you hear her moans? This dildo masturbation must feel amazing. Would you like to put your dick inside this pussy?
After Bunny feels first cramps, she starts moving the dildo faster and deeper to reach her goal.
Yummy juices
Bunny Marthy loves how she does taste. After the orgasm, she puts her dildo into her mouth and starts sucking it. Her juices are so yummy, would you like to taste and smell it? Look at her amazing smile; she is so proud of you; you were the best, Master. A few pussy spanks, and Bunny finally is satisfied. Are you too?
Maddie is also waiting for another round with you. Are you ready?
Model – Bunny Marthy
Quality – Full HD
Time – 09:57 min
Additionals – Blowjob on dildo, Pussy and anus close-ups, Masturbation, Dildo penetration, Fingering
By purchasing this product, you agree to the immediate fulfillment of the service (immediate delivery of digital content), thus losing the right to withdraw from the contract referred to in paragraph 13 of the Regulations)