Bunny Marthy is such a naughty girl
Have you ever wanted to get a handjob and see a teen striptease done by Bunny Marthy? Can you imagine how much pleasure she could give you? Imagine just you and Bunny in one room… You are her Master, so she would like to do everything you want to make you happy…Can you think about her young, sexy body, dancing in front of you, and giving your dick the best blowjob and handjob in your life?
Are you ready to spend an amazing 10 minutes with your favorite little girl? Watching teen striptease, and a lot more?
Take a seat and enjoy.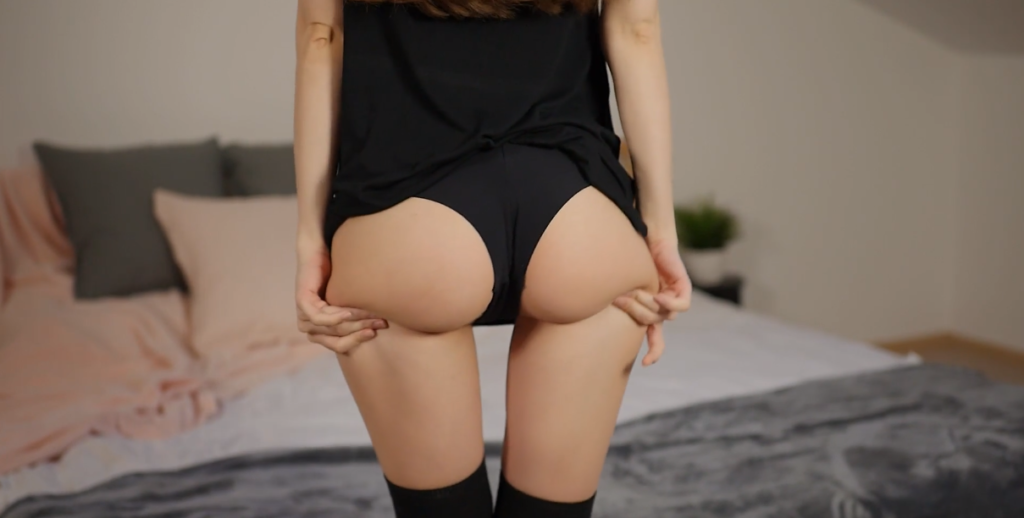 Bunny Marthy begins this video with a sexy teen striptease session. Now, you can relax during the sensual show and experience Bunny Marthy unveiling her beautiful body step by step with every second. Admire her body, dancing slowly in front of you. What's more, to boost your feelings, Bunny turns sensual music.
She starts by touching her boobs and licking her fingers. She looks like a nasty girl. Can you see this cute look she gives you? Wanna play with her? Not just only watch teen striptease but also take part in it by taking off her clothes? Later on, she takes off her top and panties so you can admire her whole naked body while she touches it gently…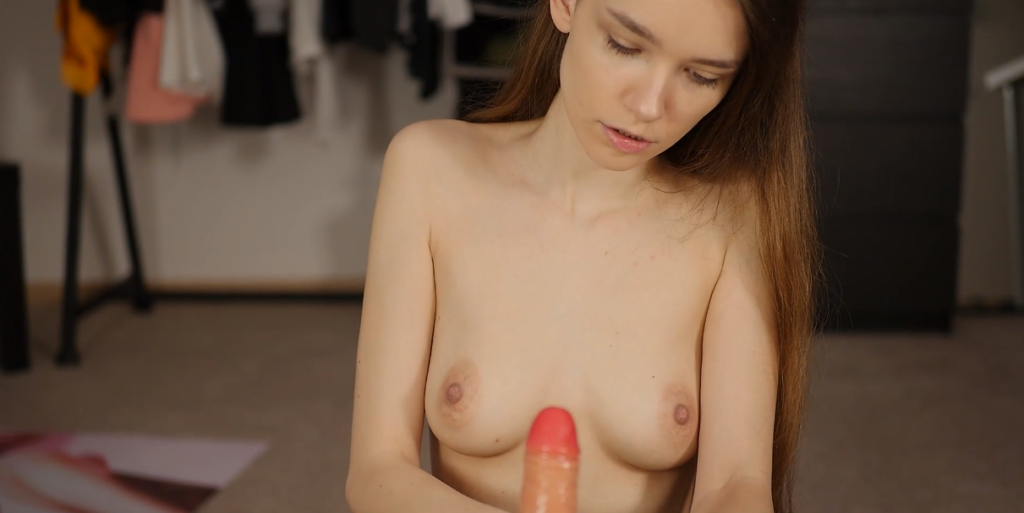 Handjob
Do not get confused, though. That was just brief foreplay. After a while, Bunny Marthy kneels in front of a dildo. She takes it into her hands and strokes it slowly. Imagine you're in that place right now. Bunny Marthy moves her hand over your dick faster each time. She really wants to make you cum…It is her only goal now…
She starts with slowly moves, but after a while, she speeds up. To give you maximum pleasure…Just look how focused she is; it is so important to her to give you unforgettable moments.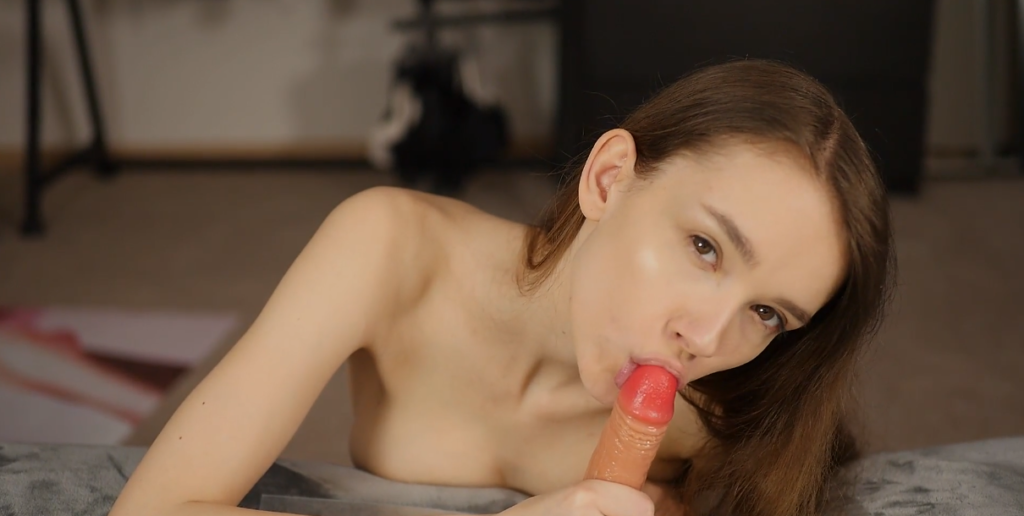 After a while, she takes your dick and puts it in her mouth. Licks and sucks it, gently taking care of your precious piece. She wants to give you all of the pleasure by sucking it harder with each time, right until you cum. She moves her head faster and faster and gives you an innocent look. Later on, she sucks the dildo and does a handjob interchangeably. You make Bunny Marthy happy. She loves giving pleasure to others…
She smiles all the time by just looking at this dildo, imagining that this is your dick…Maddie can't wait to see and taste your cum…
You were so good, Master. Bunny Marthy did everything to show you the best teen striptease and spend an amazing time with you. Do you appreciate it?
Model – Bunny Marthy
Quality – FullHD
Time – 9:28 min
Additionals – Striptease, blowjob on dildo, handjob on dildo
By purchasing this product, you agree to the immediate fulfillment of the service (immediate delivery of digital content), thus losing the right to withdraw from the contract referred to in paragraph 13 of the Regulations)