Neko Cat porn lovers
Have you ever dreamed about sex with a catgirl? Now, you can watch the extraordinary video from Bunny Marthy to every cat lover. Neko Cat porn – sounds amazing, right? Imagine having Bunny in your house. She will be really caring for sure.
What is better than a cute, naughty, little catgirl in Neko Cat porn? You are right; nothing is better. Take a seat and appreciate this view.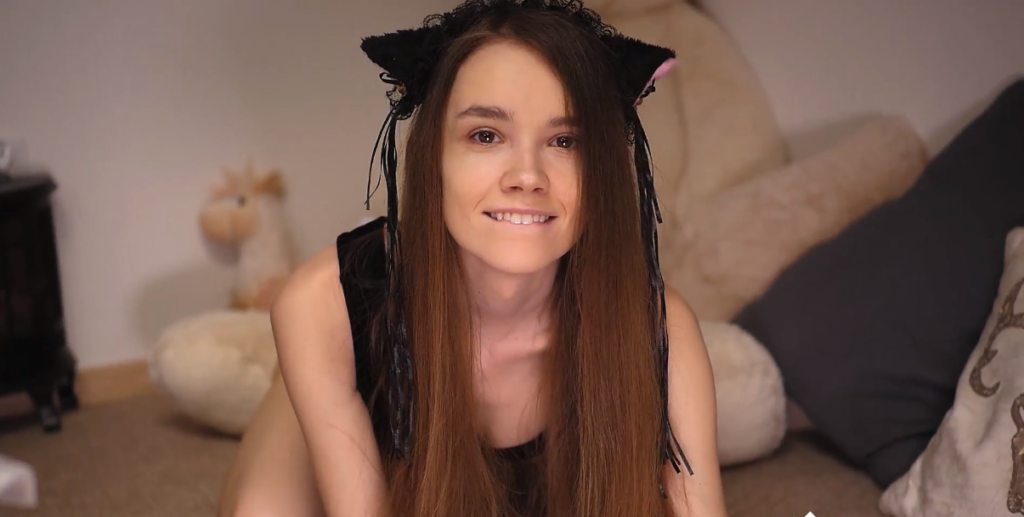 Bunny Marthy couldn't wait for you
You sneak up to Bunny Marthy. She's happy to see her Master again. Who leaves the Cat home alone for such a long time, after all? She immediately smiles when she sees you. She couldn't wait any longer to welcome you and please you for having some fun with her.
Just look at this stunning, cute face. Isn't it adorable? Bunny Marthy deserves some fun; she loves playing with her Master to reduce his stress after work.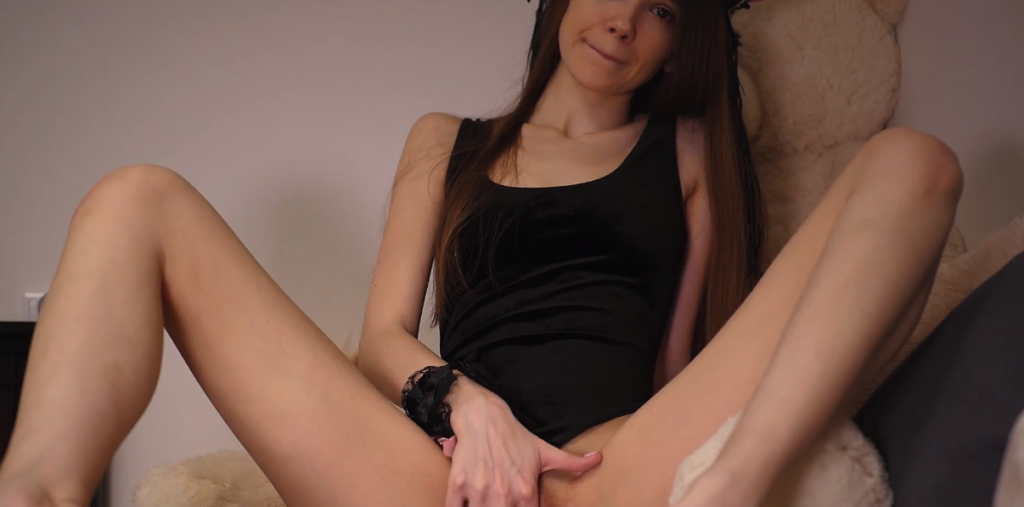 Pussy play
Do you love pussy spanks? It is a great way for Maddie to warm up her little pussy. After a while, Bunny Marthy reveals her cute, wet pussy to you and starts fingering herself to prepare her clit for something bigger. Can you hear her moans? Look also at her face; these facial expressions are amazing.
-" Do you want to fuck me, Master?" – she asks shyly. Do you?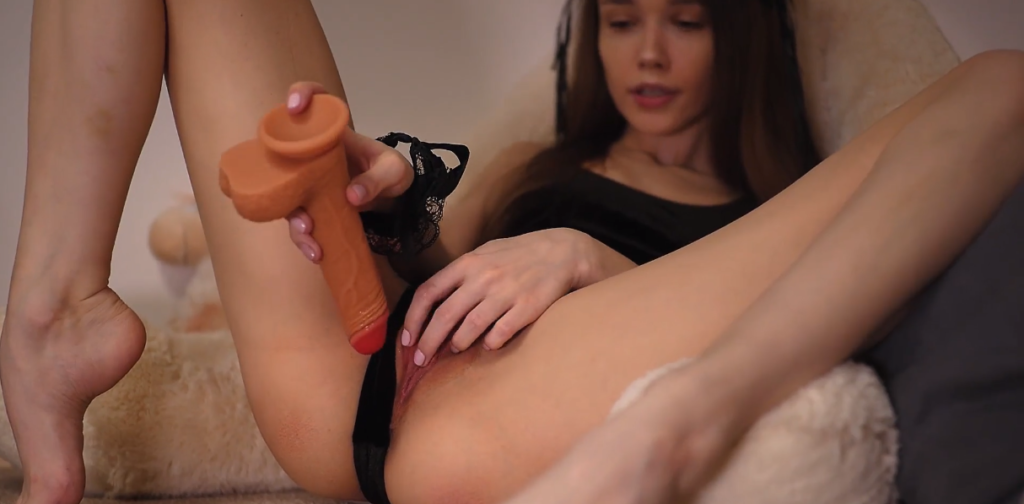 Fingers are not enough
Bunny Marthy takes a huge dildo into her paws. She moans cutely as the vast piece moves back and forth in her wet hole. Her pussy has never felt better. This dick is too big for her. She does all she can to put all the dildo right into her horny hole.
Bunny Marthy loves when Master pleases her that way. Watch up close Neko Cat's pussy getting hotter with each second, bringing our heroine closer to the climax.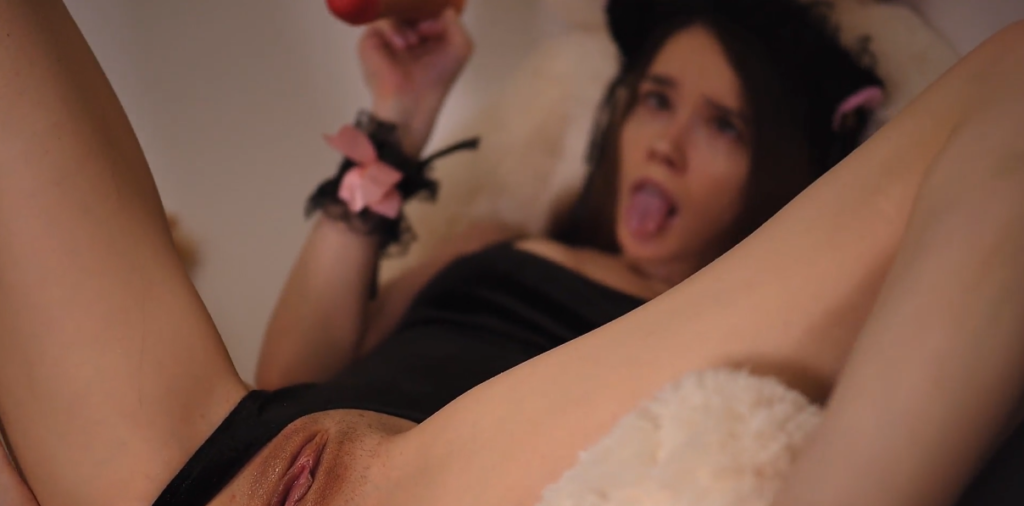 After a successful play, Bunny takes her dildo and starts licking it. It is all covered in her juices. This taste has to be so yummy. Then, she starts sucking it while making Ahegao's face. A few more pussy spanks to make you happier and to warm up once again this tight pussy.
Maybe another round? Bunny seems like she has not enough. She deserves more, don't you think?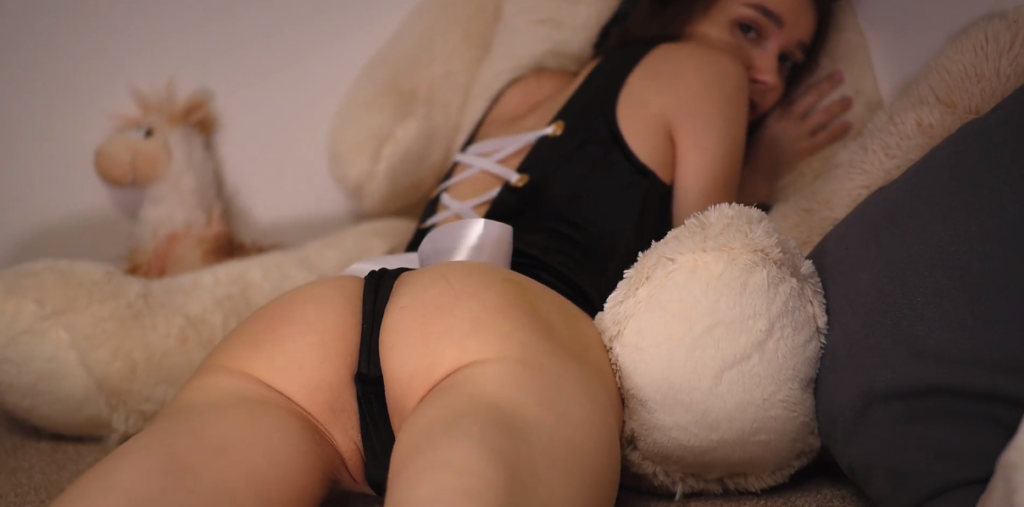 Nice close-ups
Cum together with Bunny Marthy during this special Neko Cat porn video. Then delight yourself with an amazing view of her butt. Cats love playing with their Masters. Be sure to visit this one again tomorrow for more intense pleasure. Who knows, maybe the Neko Cat will visit you someday in your dreams?
Maybe you will want to see another Neko Cat porn or maybe other videos with a dildo? Let us know…
Model – Bunny Marthy
Quality – Full HD
Time – 10 min~
Additionals – Neko Cat, Masturbation, Dildo, Ahegao
By purchasing this product, you agree to the immediate fulfillment of the service (immediate delivery of digital content), thus losing the right to withdraw from the contract referred to in paragraph 13 of the Regulations)