Jerk off instruction porn
Do you like a jerk off instruction porn? Then, you couldn't find a better place! Bunny Marthy loves when you do everything she wants to, and you are her pupil…Imagine a nice evening with Bunny, her body, and her jerk off instruction porn… Will you fulfill all her wishes? And what about ass worship?
Think about all-day touching and looking at this amazing, firm butt. Don't you think that Bunny was a little bit too naughty and she deserves some spanks and massage? It doesn't;t matter because today she is deciding about everything…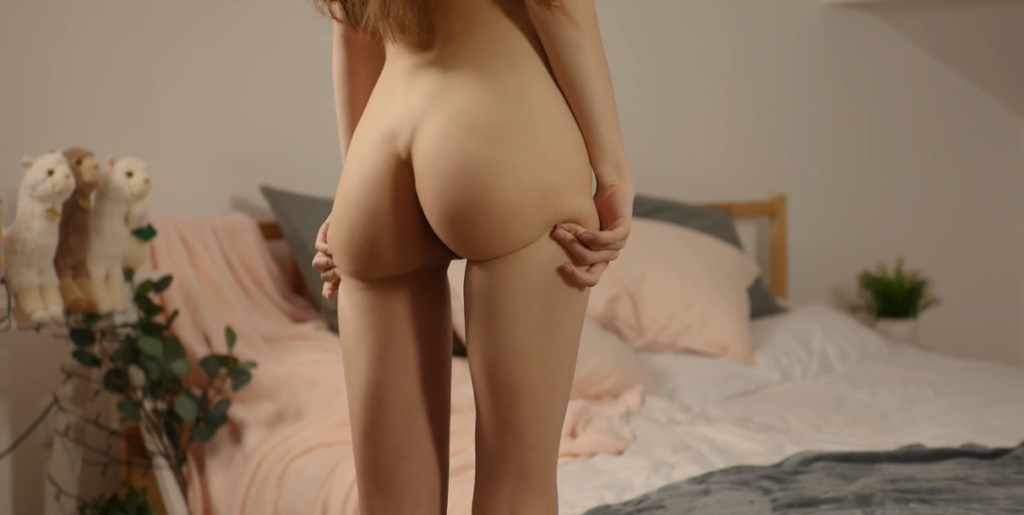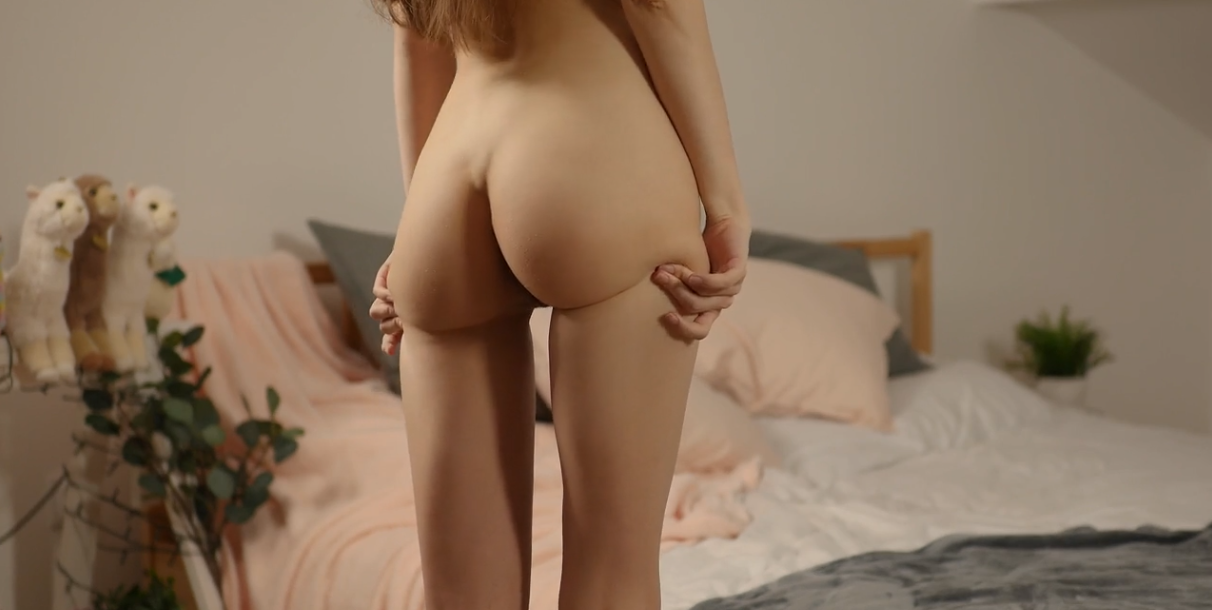 Ass worship
Time to worship the most gorgeous ass in the world. In this video, Bunny Marthy starts with oiling her beautiful booty and massage it a little bit. Would like to touch it?
-"Do you want to help me?"- She asks you. Would you? Do you want to give her pleasure?
She also immediately notices that your dick is so hard and you need some help with it…Are you ready for the most intimate daily ritual? Enjoy yourself as Bunny Marthy guides you step by step to the best masturbation.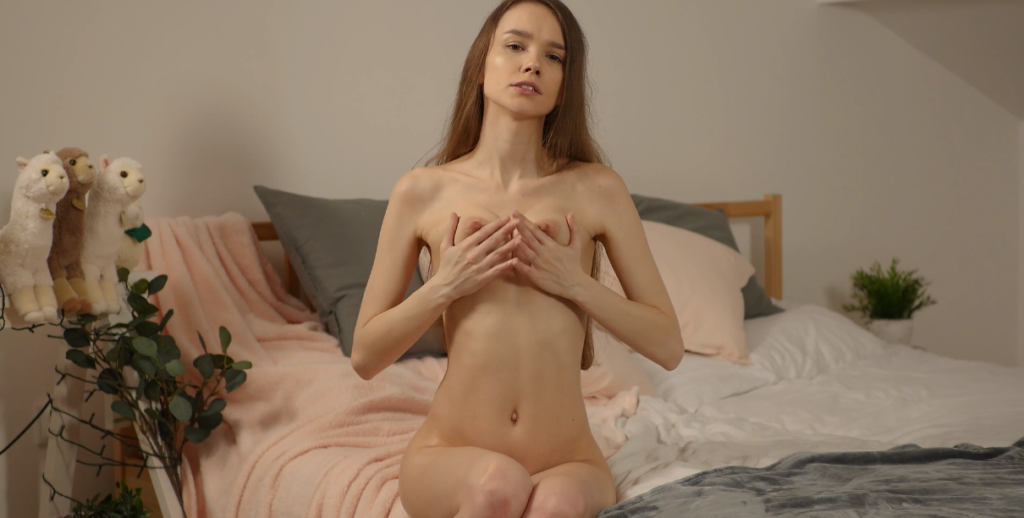 Bunny Marthy as a guide
Maddie sits down on her bed and gently touches her body while giving you jerk off instructions. Are you listening carefully? She won't repeat it twice. Bunny is so horny just by thinking about your orgasm.
-"Touch your balls too, I like balls" – you can hear…You have to listen to what your queen says and touch your balls. Only then she will be happy.
Bunny plays with you, and she shows you that you are a good pupil while spanking her ass and looking deeply into your eyes.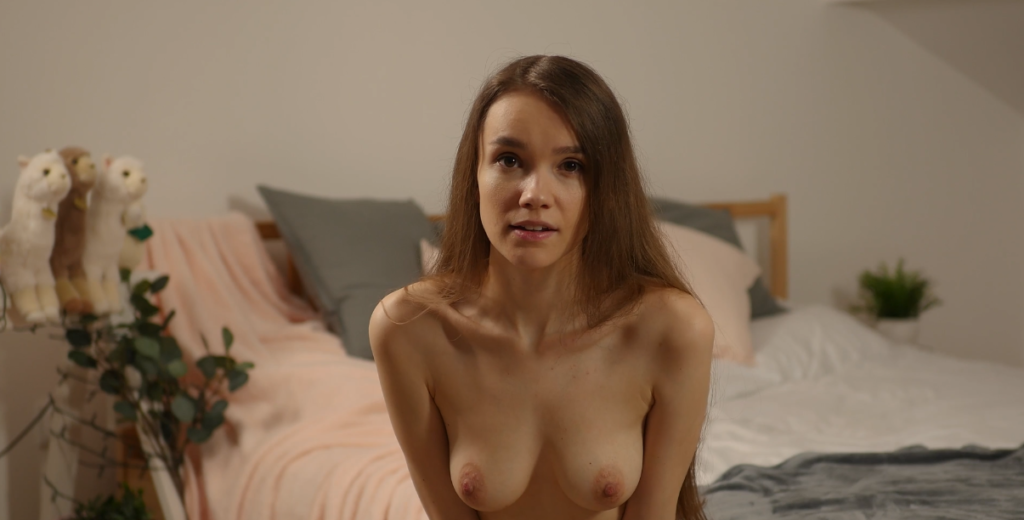 Count down
Later on, Bunny Marthy kneels in front of you and gives you such a nasty look. You make her extremely horny; she likes that she can dominate you. Can you feel her eyes on you? She is watching you all the time.
-"I will count down for you, and you will cum," – She says to you and starts counting down while exposing her amazing, young body.
She knows how to give you pleasure. Maddie smiles at you and asks if you are close…She really wants your cum. Are you ready?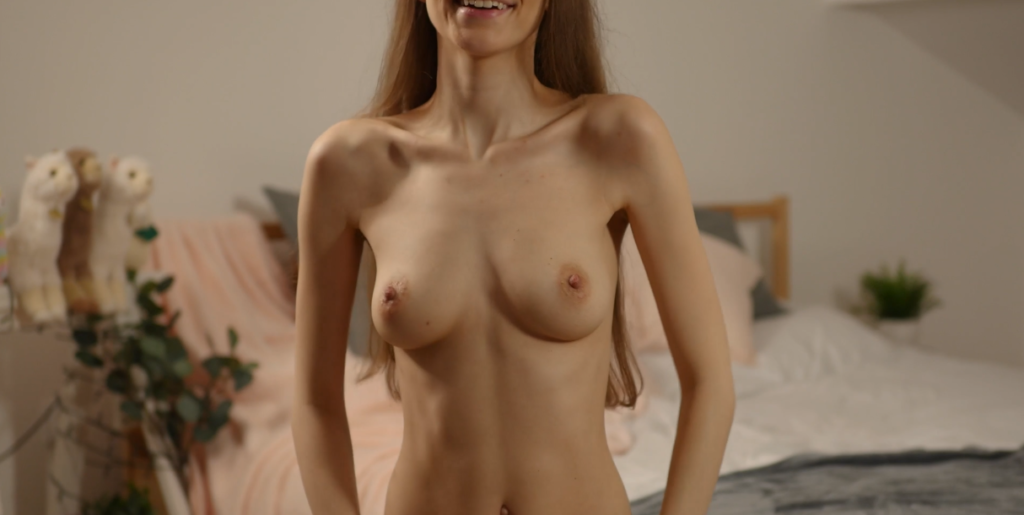 Your time
-"And now," – She commands you to cum. It is your time, Daddy, to give your queen what she wants.
She gently massages her boobs and wishes you will dream about this orgasm until your death. There is no escape from her. Bunny Marthy is your queen, and she owns you.
Bunny Marthy's jerk off instruction porn is the best way to achieve orgasmic pleasure, right?. Dive deep into the video and follow her calm guidance. Indulge yourself a little.
Model – Bunny Marthy
Quality – 4K
Time – 6:44 min
Additionals – Jerk Off Instruction porn (JOI), Ass Worship, Sensual domination
By purchasing this product, you agree to the immediate fulfillment of the service (immediate delivery of digital content), thus losing the right to withdraw from the contract referred to in paragraph 13 of the Regulations)