A new toy, Daddy!
Even if you are having a bad day and you think that nothing will improve your mood, your favorite camgirl, Bunny Marthy, comes to your aid! How could she not cheer up her daddy? Especially since she is full of enthusiasm because she bought herself a new toy! By the way, did she just finish her lessons? She is wearing a very skimpy school uniform, so it is possible that she came to cheer you up as soon as she came home. It seems that just looking at Maddie can cheer you up, but she came here to show you and tell you a little more. What a lovely girl!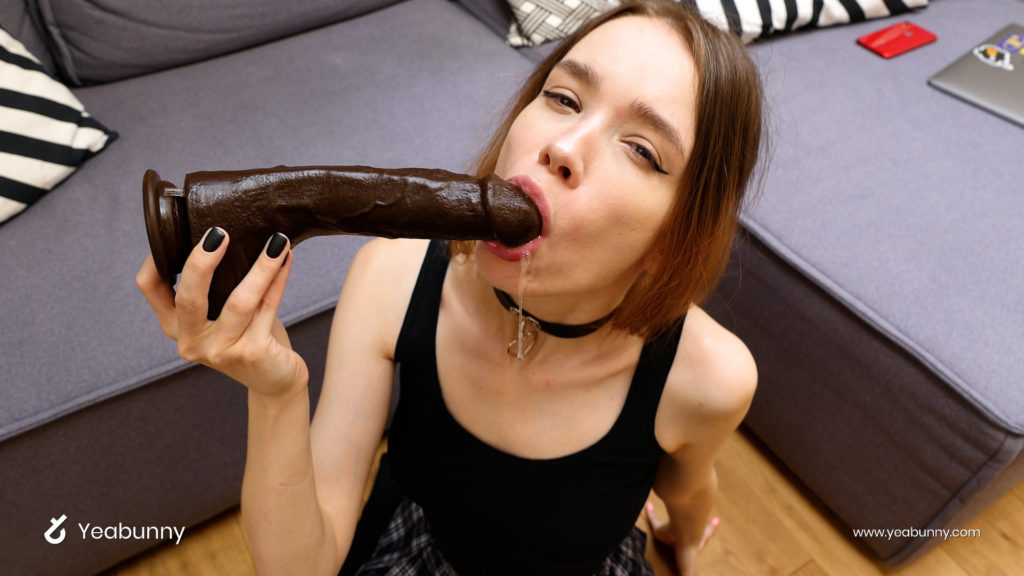 Maddie, do you know how to use that new toy?
She may be silly, but she certainly knows how to handle the BBC toy. Why does such a huge dildo look so innocent with her? And she looks like that too! We know, however, that she is definitely not innocent, and she immediately decided to show you a little bit of her sexual devil side. The show is about to start then. Bunny Marthy licks that toy and clicks like it is her the best BBC ever. You are very lucky she does this in front of you, and you can listen to her moans. You can see from Maddie that she is happy to play with this BBC and make her daddy happy.
Daddy, what should I do next?
Bunny Marthy is taking you to the second round of this sexual fun, and she is really horny now. You probably are too so that you can experience this pleasure together. I guess Maddie made you hard even before, not just now? She likes a daddy who likes what she does. As Bunny Marthy sees your pleasure, her fun is even better and bigger! She is all wet and ready to give you a new sexual experience. Doggy style is a lot of fun for her, and we think you like to watch her riding the BBC like that. Are we right? Maddie's skills are breathtaking and make you want to cum right away. You must open the windows here because the atmosphere is getting too hot! And that's not even half the movie yet.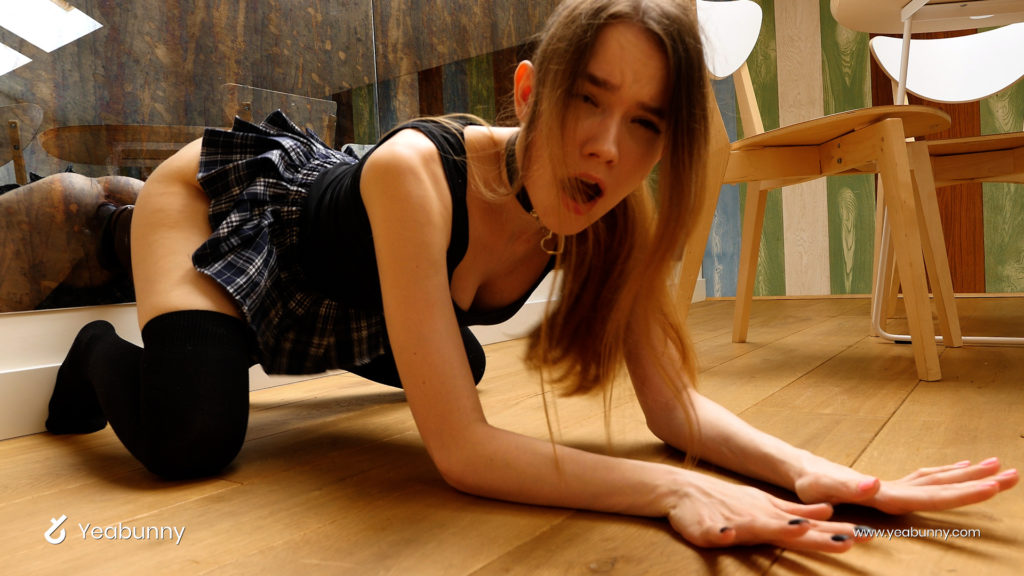 Better view on wet pussy
If you like different shots in porn, you will enjoy this video. Maddie doesn't let any part of her body be left out. Breasts, BBC toy, pussy, ass, or feet in knee socks. You can look at everything as if you were literally there all the time. She cares about her daddy and would never leave you guessing what her breasts or ass looked like. Even her tight pussy, which fills the entire BBC, feels like a fingertip in front of you. Maddie's orgasms and blowjob are the essences of this movie. Finally, Bunny Marthy even left a treat for you in the form of her using a magic wand on the clitoris! It's hard to pass by this film indifferently.
Model – Bunny Marthy
Quality – Full HD, 1080p
Time – 16:52 min
Additionals – Dildo, Masturbation
(By purchasing this product, you agree to the immediate fulfillment of the service (immediate delivery of digital content), thus losing the right to withdraw from the contract referred to in paragraph 13 of the Regulations)