Neko Mirror Porn
Please take a look at it! Your Bunny Marthy greets you from an interesting doggy style position. She immediately touches her pussy as she can't wait to start having fun. What? Are you also looking forward to it? Don't hold back. Touch yourself wherever you like, and join Maddie. She is very happy that she can help you and give you such pleasure. Are you curious about what awaits you next? Bunny Marthy has some fun activities for you, and she wants to make you red. But you must be horny already, right?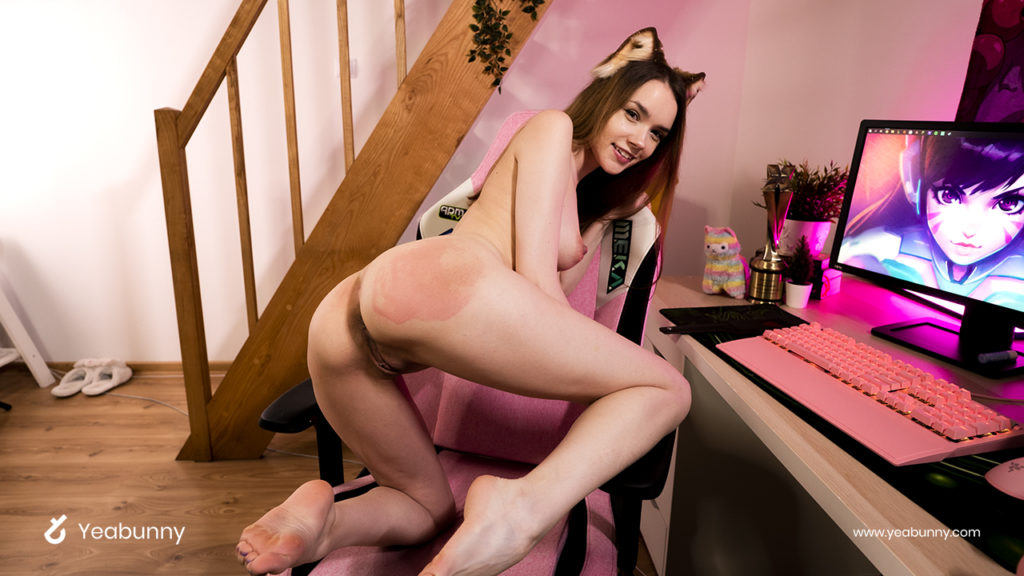 Maddie, spank yourself
Neko Mirror Porn is full of what Bunny likes best. After all, who doesn't like hard spanking that leaves behind reddened buttocks? Maddie does not limit her power, and she does her best for you. She loves spanking, so she is very happy to be able to do it while you are watching. The sound of a hand slapping from her plump ass is really nice too. What do you think he will come up with next? What would you like to see? Maybe your dreams are about to come true. Relax and surrender to this pleasure.
Neko Mirror Porn with pussy teasing
Can you hear Maddie moaning and breathing deeply? It cannot be denied that it is very pleasant for her. She started playing with her pussy, and she is ready to move on. Are you feeling so good too? To increase her sensations, Bunny Marthy decides to give additional stimulation with her other hand. It was a good decision because Bunny is so horny that she finally decides to start masturbating with her finger. Look at her face. Do you think she's getting close to orgasm?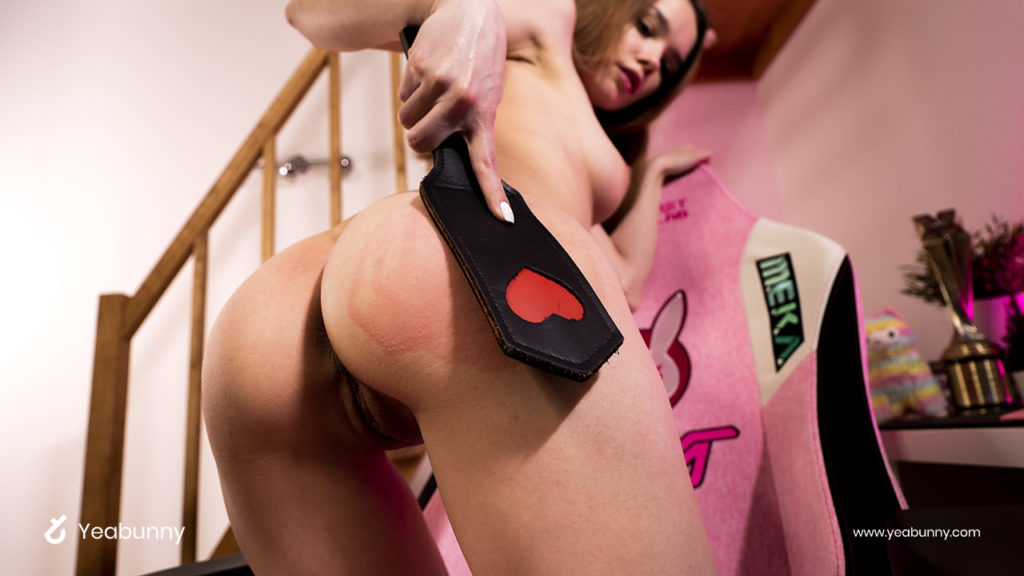 Red ass and oil
Maddie really didn't spare herself the spanking, which is why her ass is still all red. However, she decided that she would like to pour the oil over herself. That Neko Mirror Porn is full of spanking and buttocks close-ups. In this shot, you can see how her pussy is dripping and how Maddie is massaging her ass. Thanks to the oil, her hands easily massage her pussy. But let's not tire Bunny Marthy anymore, let her do more!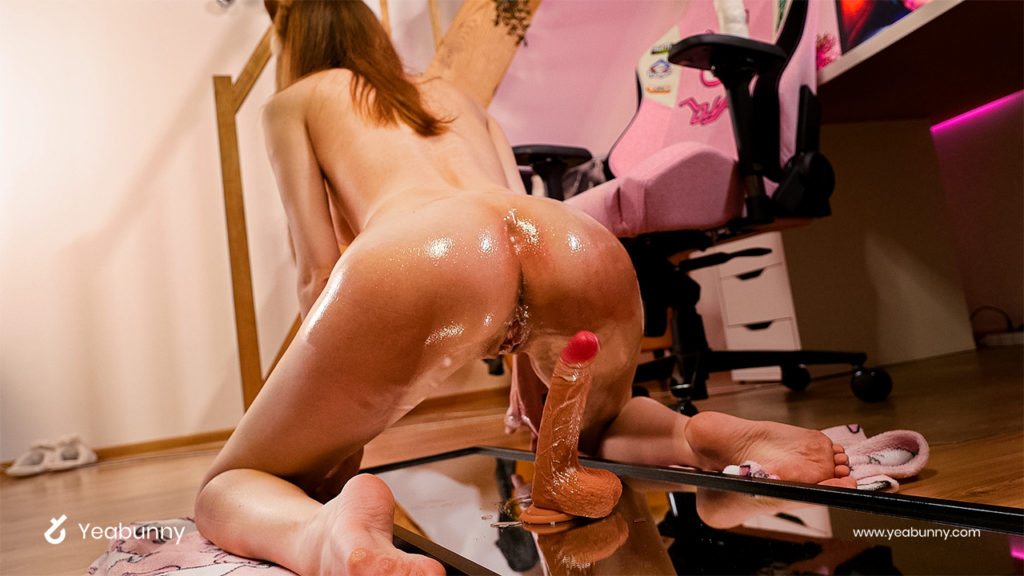 Dildo in Neko Mirror Porn
It's time for Maddie to jump on her dildo. It fills her pussy perfectly. Due to the fact that there is a mirror under Bunny Marthy, you can watch this scene from two positions. You can see everything very clearly. She rides the dildo faster and more intensely. She finally reaches an orgasm and you can see her pussy shivering. In the end of that Neko Mirror Porn, Bunny doesn't forget to do the blowjob as well. The camera zooms in on her face and she's ready for you to cum on her.
Model – Bunny Marthy
Quality – Full HD, 1080p
Time – 09:26 min
Additionals – Boobs, Pussy Teasing, Masturbation, Dildo
(By purchasing this product, you agree to the immediate fulfillment of the service (immediate delivery of digital content), thus losing the right to withdraw from the contract referred to in paragraph 13 of the Regulations)