Lesbian Gangbang
If you have ever dreamed of watching a lesbian threesome, this is your chance to make that dream come true. Bunny Marthy, Lea, and Julie are waiting for you at that special VIP show. If you have not had a chance to watch a paid live show or want to experience it again, luckily, you can watch this video and feel the pleasure again. Get yourself some water and open the windows because it is going to get hot in here! However, you are probably wondering what is waiting for you in this lesbian gangbang?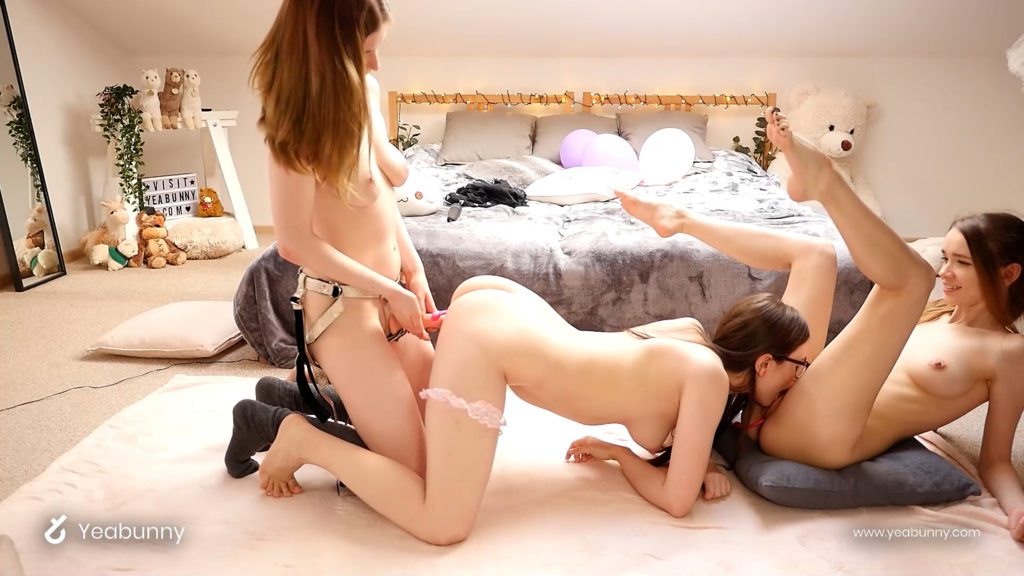 Pajama Party for three friends
Pussy licking and sex from back: girls know how to help each other. They certainly will not get bored with each other, because they can have fun and you can see that it gives them double pleasure. How wonderful it is to have friends like this! It is even better to look at them and observe them playing. That lesbian gangbang has much more to offer, but it starts well anyway. You hear moans, the laughter of joy, and the slapping of naked bodies. It is not the bus driver's clap, but their sexy skins rubbing against each other.
Threesome on VIP show
Fortunately, if you have not been to the live lesbian gangbang show, you can relive it by watching this video from the VIP show. None of the girls will be left out. Each will get their own reward for being a good girl and friend. Girls swap tasks to get everyone fucked and licked. Isn't it great how they care for each other? Such relationships are worth their weight in gold, and we assume that you would like to have friends who will always look after you. And it would be best if you had just one of these girls, or even all of them at once, right? That is why watching this lesbian gangbang is pure pleasure.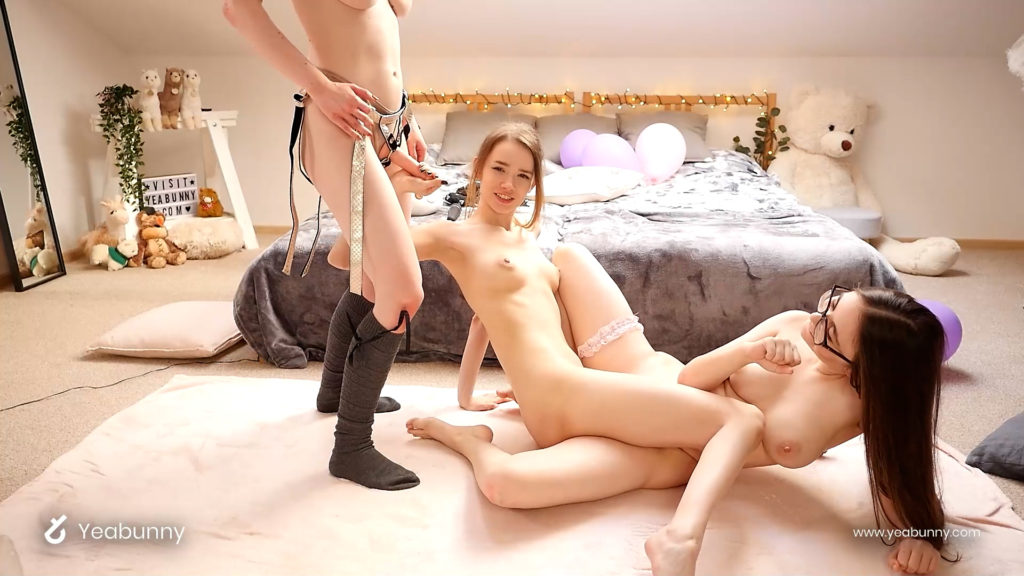 Maddie, Lea, and Julie in lesbian gangbang
In addition to dildos and licking, the girls also tried scissors. Do you like such a view and sensations? Handjob and blowjob are something girls don't want to forget because they know how you might like it. Just a pity that they had to use a dildo instead of your penis. Fortunately, you probably have it in your hand right now, and you can show them how well you are doing. One, two, three, here you come – just like our girls. They are very close to the big orgasm that will be the culmination of this VIP show.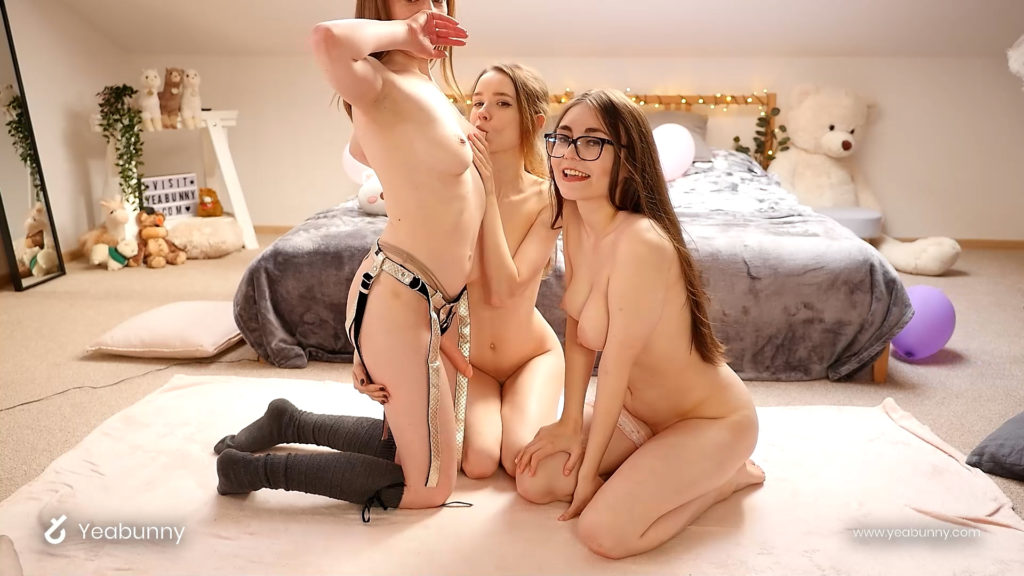 Great memories from our girls
Could Bunny Marthy, Lea, and Julie forget about their breasts? Of course not! They know how important it is to play with their breasts, so they take care of each other. Kissing and licking is a good way to loosen up and bring you to orgasm as an aid to another activity. It's wonderful that the girls can still have so much fun! What do you think about this?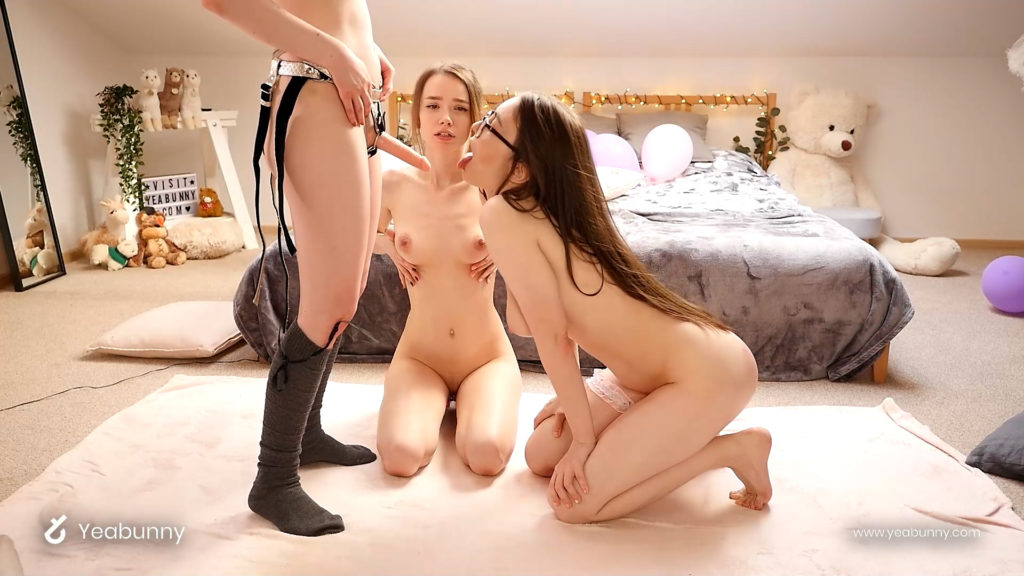 Model – Bunny Marthy, Lea_Exe, xjuliegrace
Quality – Full HD, 1080p
Time – 17:40 min
Additionals – Dildo, Masturbation, Lesbian, Group Show
(By purchasing this product, you agree to the immediate fulfillment of the service (immediate delivery of digital content), thus losing the right to withdraw from the contract referred to in paragraph 13 of the Regulations)