DVA porn with Bunny Marthy
Bunny Marthy loves to surprise her watchers. Today she has prepared something special for you. Are you an overwatch fan? Yes? So you are in the right place. Bunny decided to make a DVA porn. She was so excited while a DVA masturbation. Not gonna lie; she looks awesome in this costume!
What is more, Bunny Marthy always looks so cute. Do you wonder why? She spends a lot of time in front of the mirror to look the best for you…Do you like it?
At first, you can see her admiring herself in the mirror wearing a DVA costume… She is doing it just for you…Master.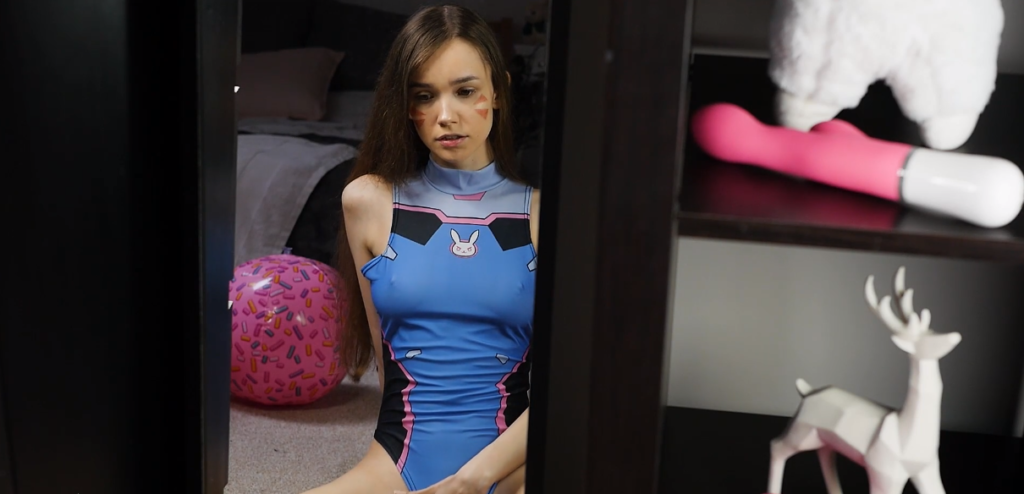 While looking at herself, your naughty girl got a little bit horny, so she decided to have some fun and show it to you… So you can have fun with her…She gently starts touching her body, mostly focusing on her boobs and squeezing the nipples. She gives you a little embarrassed look; she asks you for permission to touch her pussy, and play with it. Will you give her permission?
Look at her face, Master… She really needs it…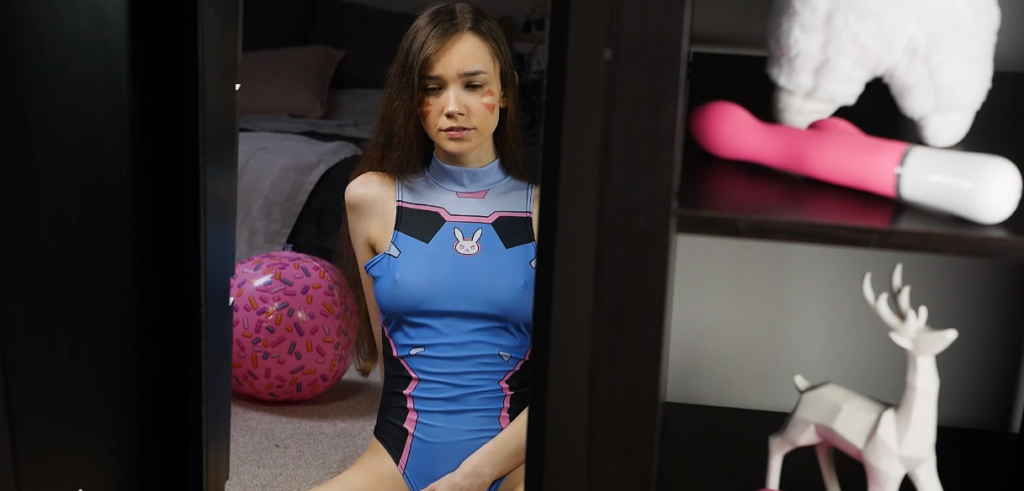 DVA masturbation
Bunny Marthy starts timidly touching her pussy through the costume; she immediately becomes happy and smiles; a DVA masturbation was what she needed…By looking at her face, you can see that she wants to thank you for your permission. She starts rubbing her pussy faster and faster. You can hear that she starts getting wet. She touches her boobs and moans quietly. Maddie loves playing with you, and she loves this DVA porn…
A few pussy spanks, and she is ready for your dick…Do you want to play with her?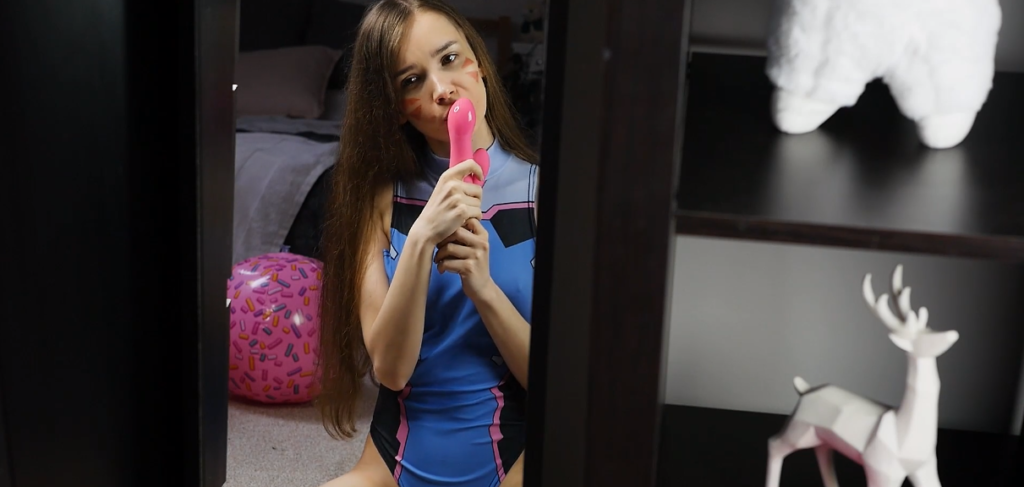 After a DVA masturbation, Maddie notices her pink rabbit toy and grabs it immediately… She imagines that this is your dick and that she has to give you maximum pleasure. She puts her friend into her mouth and starts sucking it… Can you feel it, Master? She would love to suck and lick your huge dick…It is her biggest dream for now.
Bunny Marthy sucks her pink rabbit and rubs her pussy at the same time; she is extremely horny, she wants more…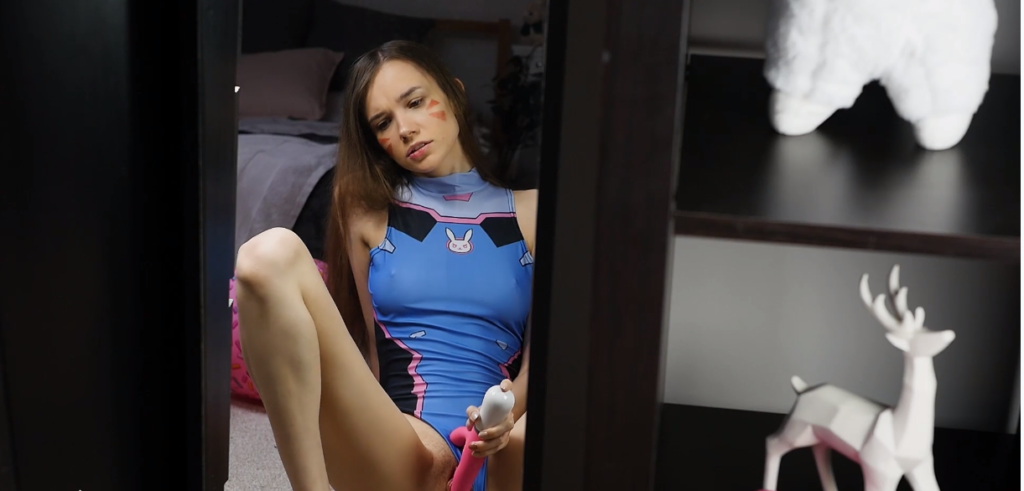 Pussy penetration
Bunny Marthy couldn't wait any longer and decided to push this huge pink dildo into her tight little pussy. Can you hear her moans? She starts pushing the dildo faster and deeper…you can see how juices flow out her pussy; it is so wet…Imagine fucking this hole. It has to be an awesome experience…
Her eyes start rolling, and you can see that she is near her orgasm…she starts fucking herself harder… And after a second, the spasm wave flows through her young body…
In the end, she touches her pussy once again and plays with her saliva…What a naughty girl!! She deserved this orgasm… Such an amazing DVA porn and DVA masturbation Maddie…
Model – Bunny Marthy
Quality – Full HD
Time – 10 min~
Additionals – DVA porn, Masturbation, Dildo 
By purchasing this product, you agree to the immediate fulfillment of the service (immediate delivery of digital content), thus losing the right to withdraw from the contract referred to in paragraph 13 of the Regulations)