Have you ever been in a situation where you were so horny, but your parents were downstairs? It is so stressful to masturbate and keep an eye on the door, and what's more, you have to be extremely quiet. Bunny Marthy knows this feeling the best. Today she had a really boring day in school, so she decided to add some spice to her day.
There is no better way to boost your adrenaline than risky masturbation.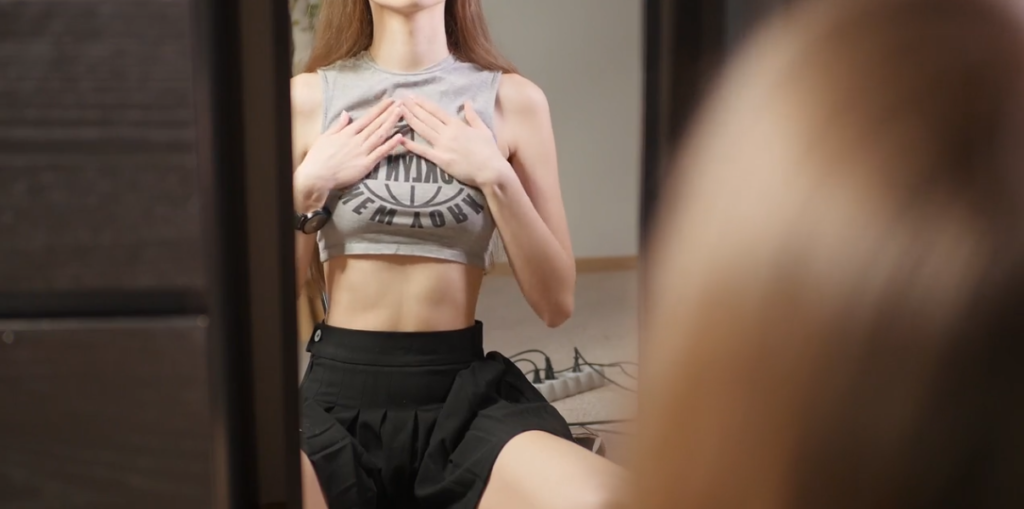 Bunny Marthy wants to look the best for you
Have you ever wondered why Bunny Marthy always looks so cute? She spends a lot of time in front of the mirror. She really wants to impress you. Today our Mirror Chick has something special prepared. Her top is very short… so you can see her tits better. She loves to play with them in the mirror so you can see them well, especially during her risky masturbation.
But that's not everything. Noticed her black skirt? There is nothing underneath. Bunny Marthy knows she doesn't have to wear panties when you're around.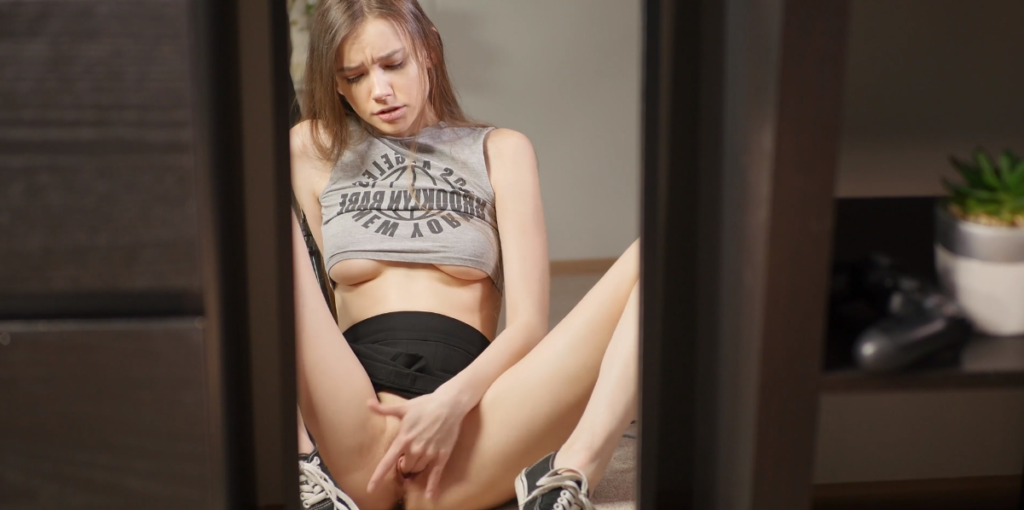 Pussy Rubbing
Bunny Marthy starts with pussy rubbing to warm up her pussy and prepare the hole for something bigger. Her parents can't hear that she is masturbating, so she moans so quietly. Can you hear it? This risky masturbation is extremely exciting. Look at Bunny's face; she is so horny. Maddie is rubbing and fingering her pussy as crazy. You can perfectly hear how wet she is.
She has to listen if her parents are not coming; Bunny Marthy wants to have fun with you as long as it is possible.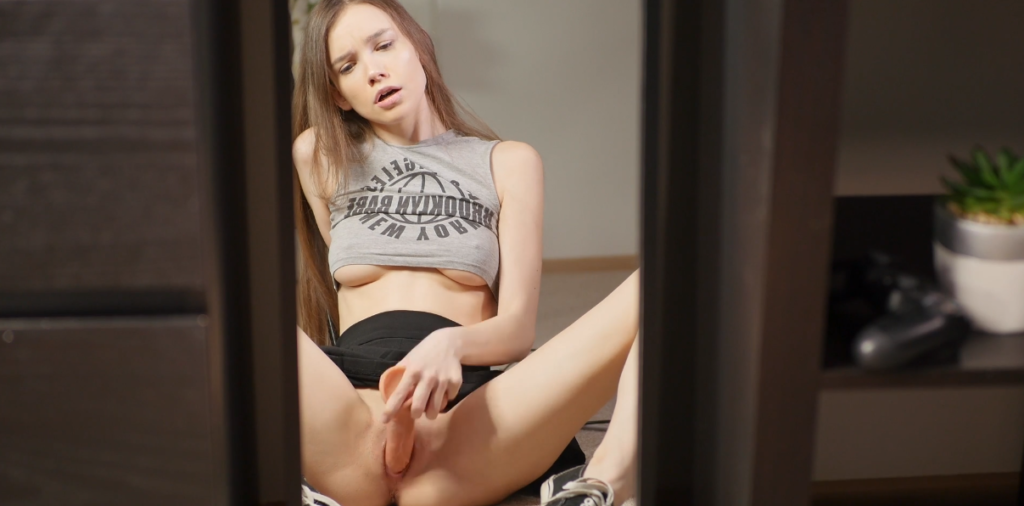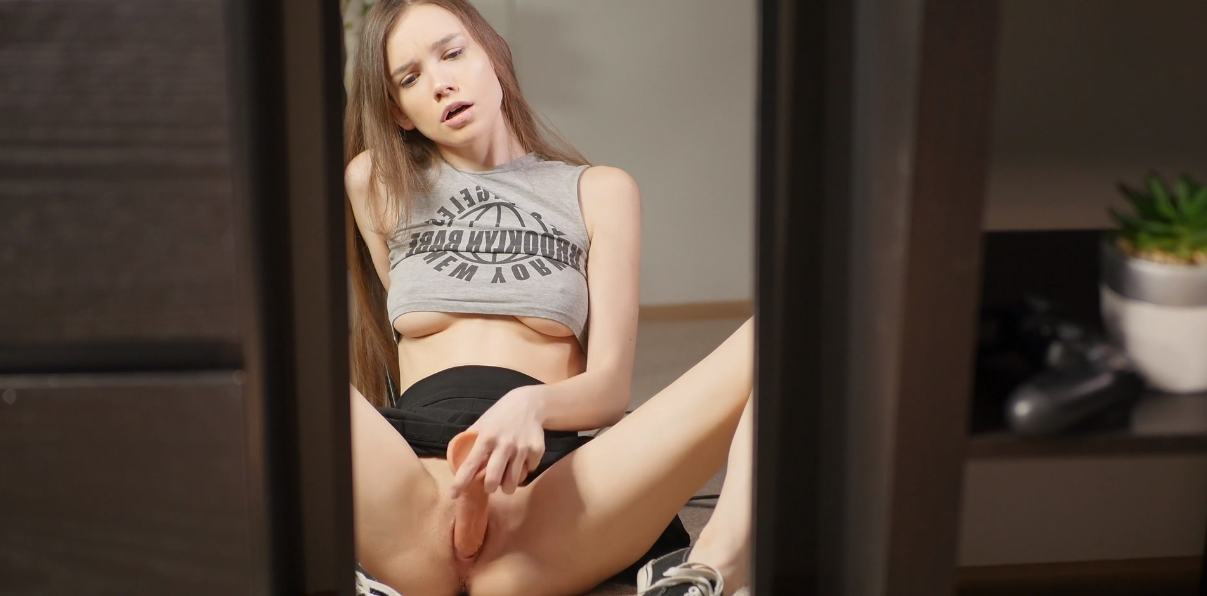 Dildo play
Are you watching it carefully? She loves to finger her wet pussy while you watch. How about something more? Bunny Marthy wants more than this – she takes a huge dildo in her hands and puts it right into her pussy. It's time for a ride…She puts her dildo in and out faster and faster. She has to control herself not to moan too loud.
This risky masturbation is so stressful; Bunny Marthy has to keep an eye on her door from time to time. The worst moment comes when she reaches the orgasm, and she has to calm herself.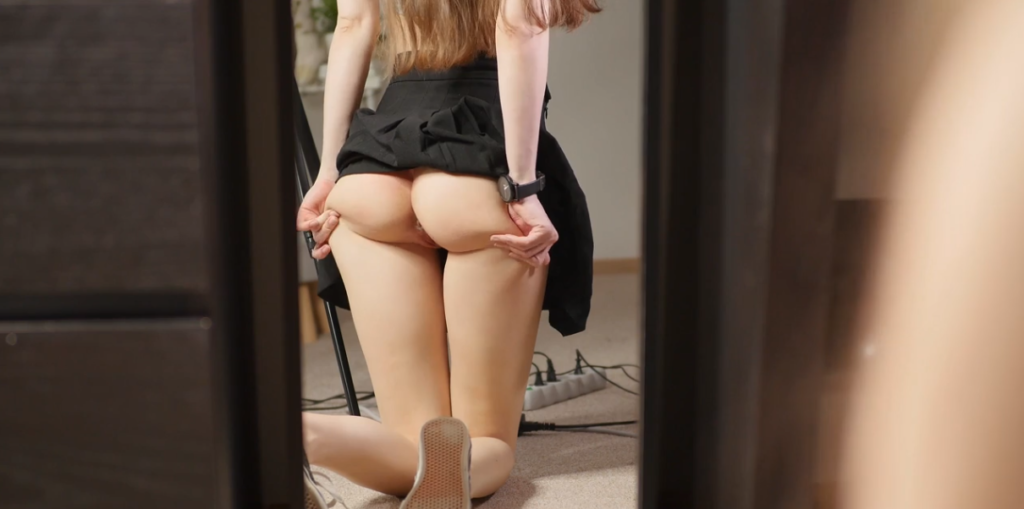 A nice goodbye
When you finish and cum, find a second to admire her booty. She shows it up to you in her mirror. Just look at her sweet round ass. Would you like to spank it? Did you like Bunny's risky masturbation? She was so scared that her parents will enter the room. Bunny Marthy did everything to make you happy.
Sweet dreams…Bunny's Sweet Dreams
Model – Bunny Marthy
Quality – 4K
Time – 10:21 min
Additionals – Masturbation, orgasm, dildo
By purchasing this product, you agree to the immediate fulfillment of the service (immediate delivery of digital content), thus losing the right to withdraw from the contract referred to in paragraph 13 of the Regulations)