Divided by three
Imagine that you are staring at your phone, and you are so deep in the virtual world that there is hardly anything that could pull you out of it. This is also the case with our Bunny Marthy, who watched a porn movie on her phone. This video must be very interesting because she didn't even notice the camera watching her! This is just the beginning of the 18+ fun because Bunny Marthy doesn't like to end quickly. Maybe you will join her? It will be your great adventure together!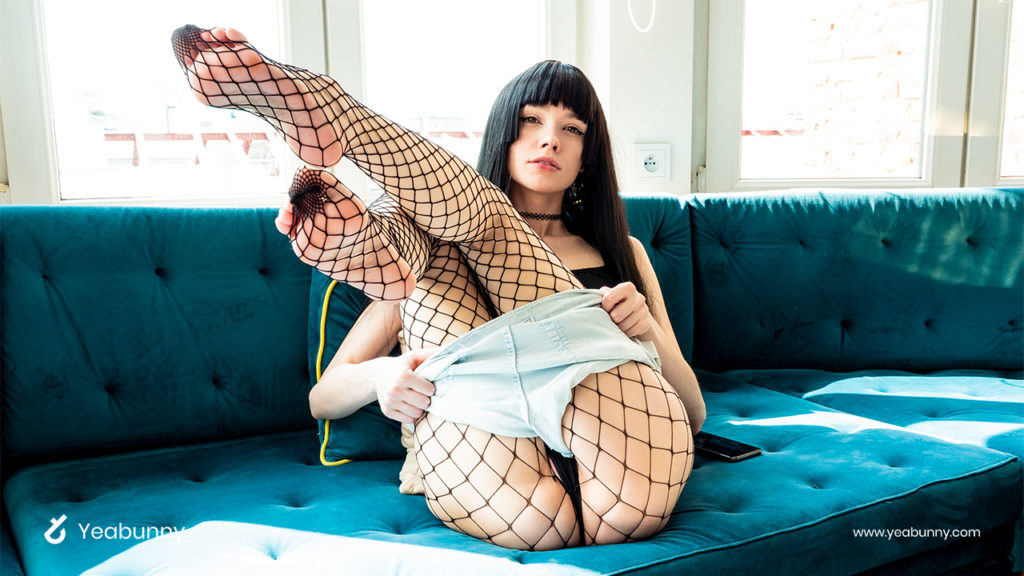 Fishnet and masturbation
Maddie knows how to even dress to look sexy and arouse our senses. However, they energize even more as we watch her slowly unbutton her pants and her hand going toward her tight pussy. You can notice that she is massaging herself and getting ready for further action. What she does is definitely more fun and interesting than what she watches on her phone. Maddie notices that she will be more comfortable with both hands taking care of herself, so she finally decides to put down the phone and starts massaging her breasts.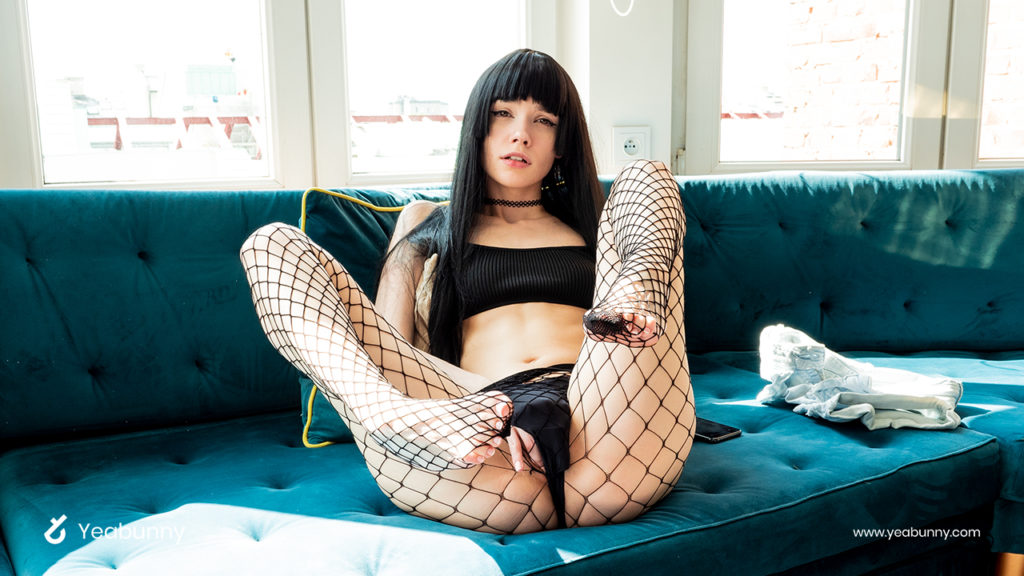 Black-haired will play with 3 dildos
Finally, Bunny Marthy noticed the camera! But she is not angry at all, quite the opposite. She loves when you look at her. After warming up for a while, Maddie wants to show us more, so she takes off her pants, and we have a full view of her underwear. If you are a fan of fishnets, you will have a really great view here, trust me. How she has fun while arousing more and more viewers is a delightful experience. You can get more and more into a state of being horny with her. Step by step, she will lead you to the orgasm of your dreams. If you don't believe us, see "divided by three" for yourself.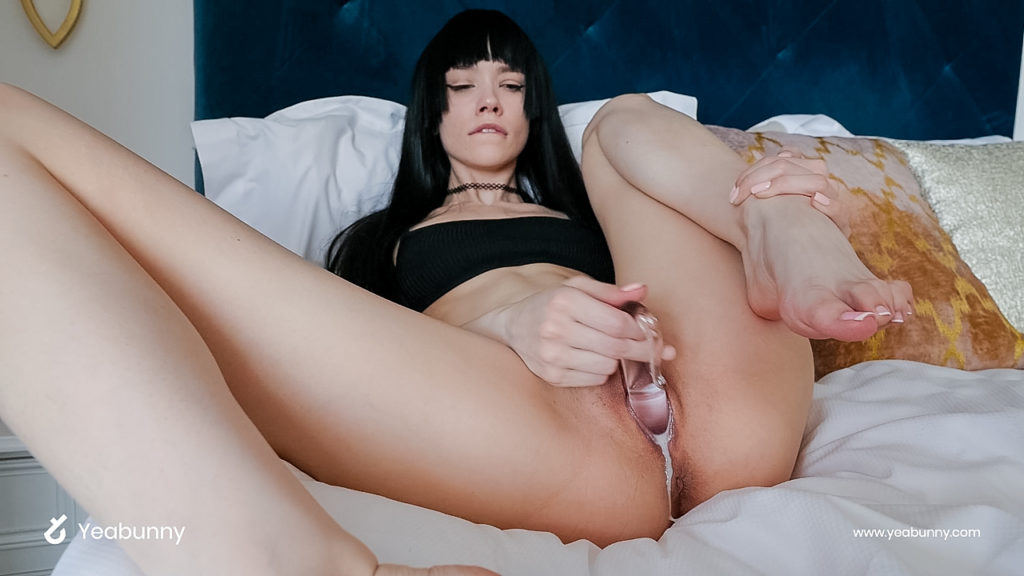 Come to bed
Maddie remembered having her three treasures by the bedside. Can you guess what they are? She firstly pulls out a transparent dildo that is small and can bring herself into a pleasant state. She is teasing her pussy with that little friend, and of course, she also knows to lick him besides. She can turn on her and your imagination. You have a view of her tight pussy getting penetrated by a dildo. Bunny Marthy's face shows great satisfaction, and she smiles at you, hoping that you also enjoy your fun with her.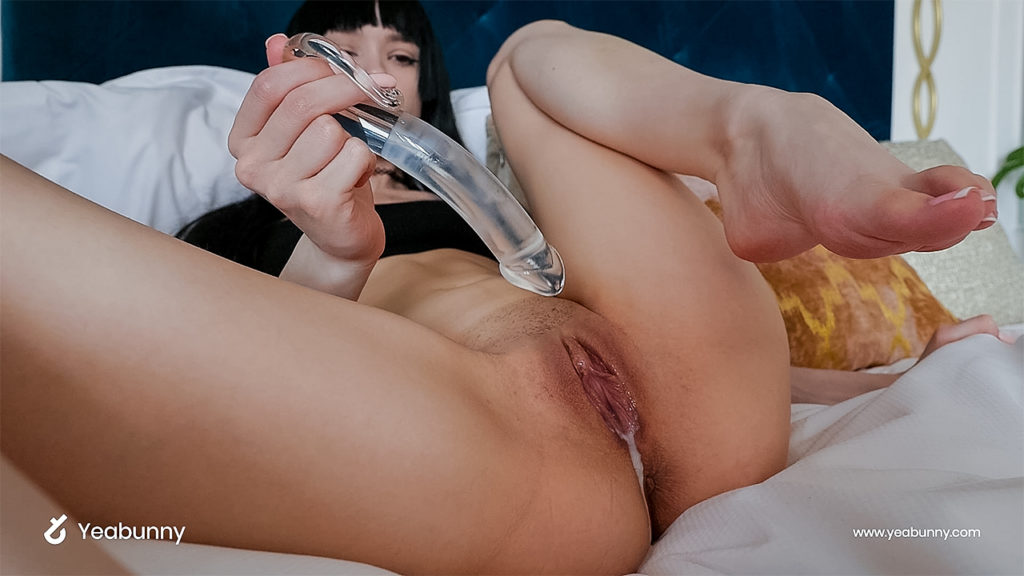 Not enough: divided by three
What a lovely girl! You will see her pleasure, especially on her pussy, where her juices of pleasure begin to ooze. Maddie, however, does not want to use just two dildos, so she reaches for the third, which will end her today's masturbation. It has a special shape, so Bunny Marthy couldn't let it go! Do you think she will have an orgasm again? We better find out!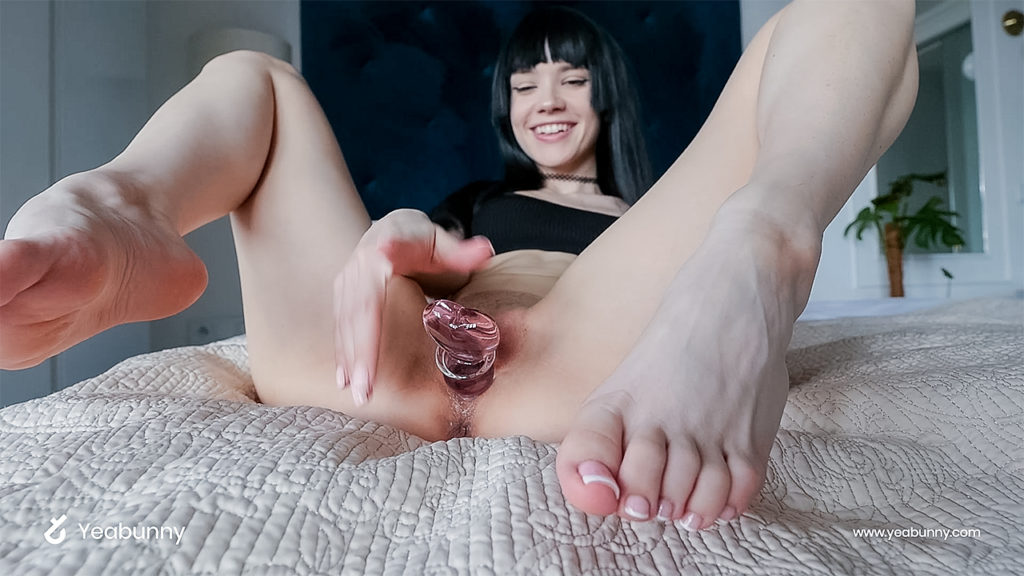 (By purchasing this product, you agree to the immediate fulfillment of the service (immediate delivery of digital content), thus losing the right to withdraw from the contract referred to in paragraph 13 of the Regulations)