Maddie fucked her Teddy
Who is this naked girl who greets us by licking her fingers? Of course, it is Bunny Marthy! Did you miss her? Fortunately, you no longer have to think about what's new with her because she comes back to you with a new porn movie. In this movie, she really fucked her Teddy! Who would have expected this? She is so horny that not even a teddy bear escaped her. After all, who, in the place of this mascot, would like to run away? We think that no one.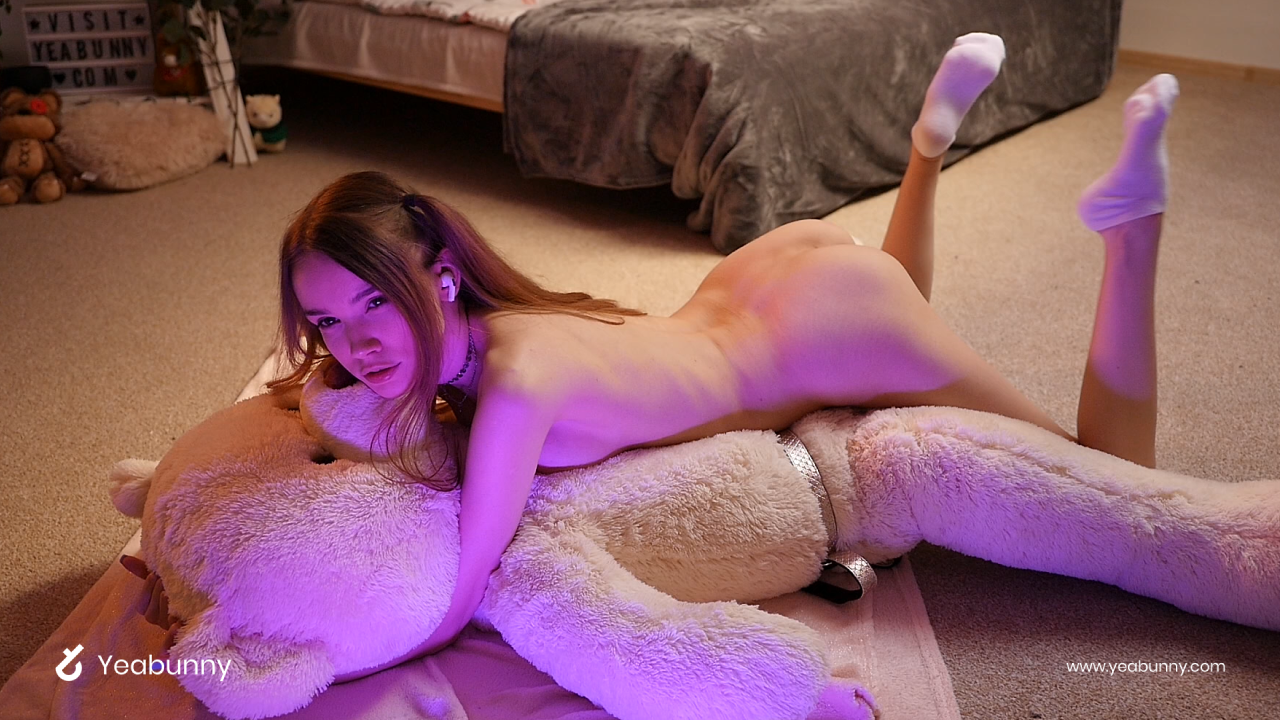 Her pussy was ready to fucked her Teddy
This teddy bear had everything we dream of, which is all naked Maddie to himself. She even took off her socks on purpose to show off those beautiful feet! Bunny was lying on top of him at first and rubbing her body against him. She wanted to put herself and you in a horny mood before moving on. She even was shaking her ass! What a happy bear and happy we because we can watch how she fucked her Teddy during that VIP show.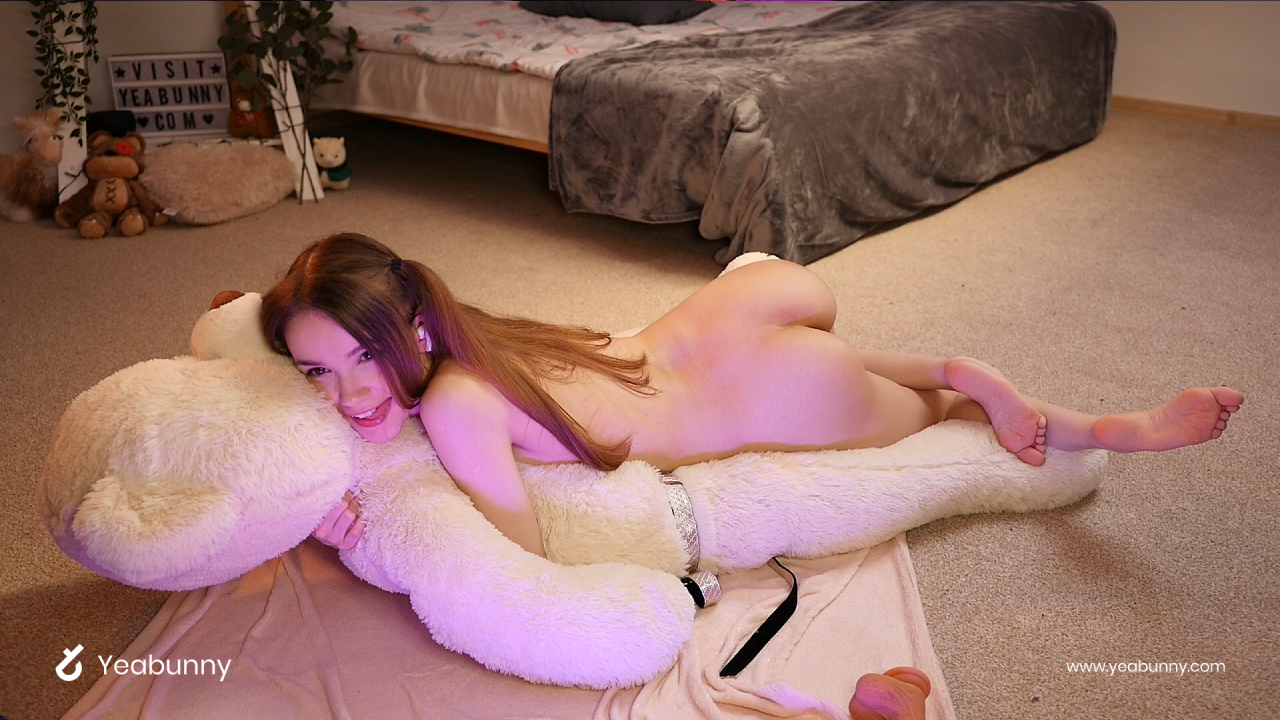 Sit on him, Maddie!
Bunny knows how to use this teddy bear as her chair, which is why she sat on his face. She teases you and herself before getting to the point of that porn video. You can notice how her breasts are bouncing as she rides his face. Is it cool for you? It's hard to take your eyes off her. The "she fucked her Teddy" movie is so playful and exciting that you probably want more. Luckily, Maddie knows how to grade the experience, so she moves on to the next game.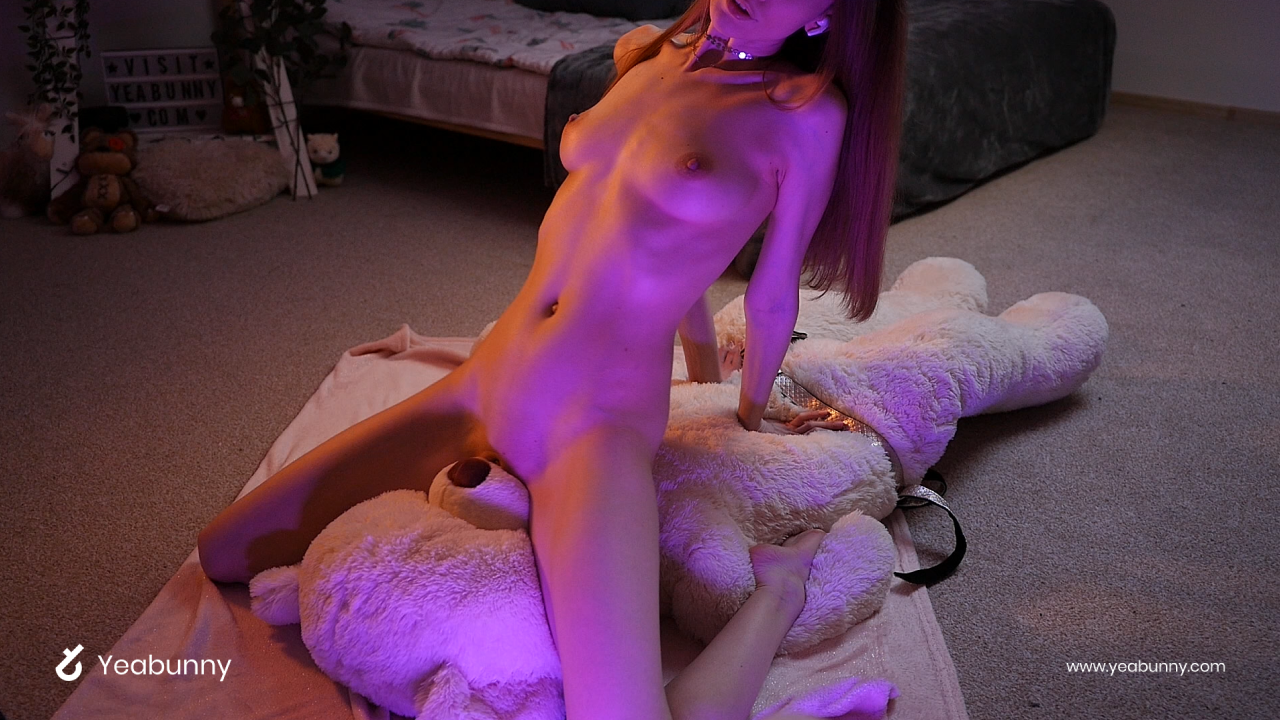 Her breasts need a new caregiver
Now you have to imagine how great it would be if your hands were touching Maddie's breasts. On the screen, you can see that this teddy bear is taking care of her. It's hard to watch it without jealousy how she and this bear are doing well now. You'd probably like to jump through the monitor to her room! Fortunately, everything is recorded, and you can enjoy it anywhere in the world, right from your laptop or phone. You will come back to that moment whenever you feel horny and want to cum.
Ride on that teddy
Before getting down to business, Maddie pulls out her favorite oil and massages it into the dildo. Probably the oil is cold, so you would get nice chills if you were this teddy bear. However, Bunny Marthy starts riding her teddy bear, and she really loves it. You can see it in her face, body, and groans. Have you joined her with heavy breathing yet? It would be wonderful if you had an orgasm together! You better be prepared for this, because she won't let you go without real pleasure at the end of that "she fucked her teddy" movie.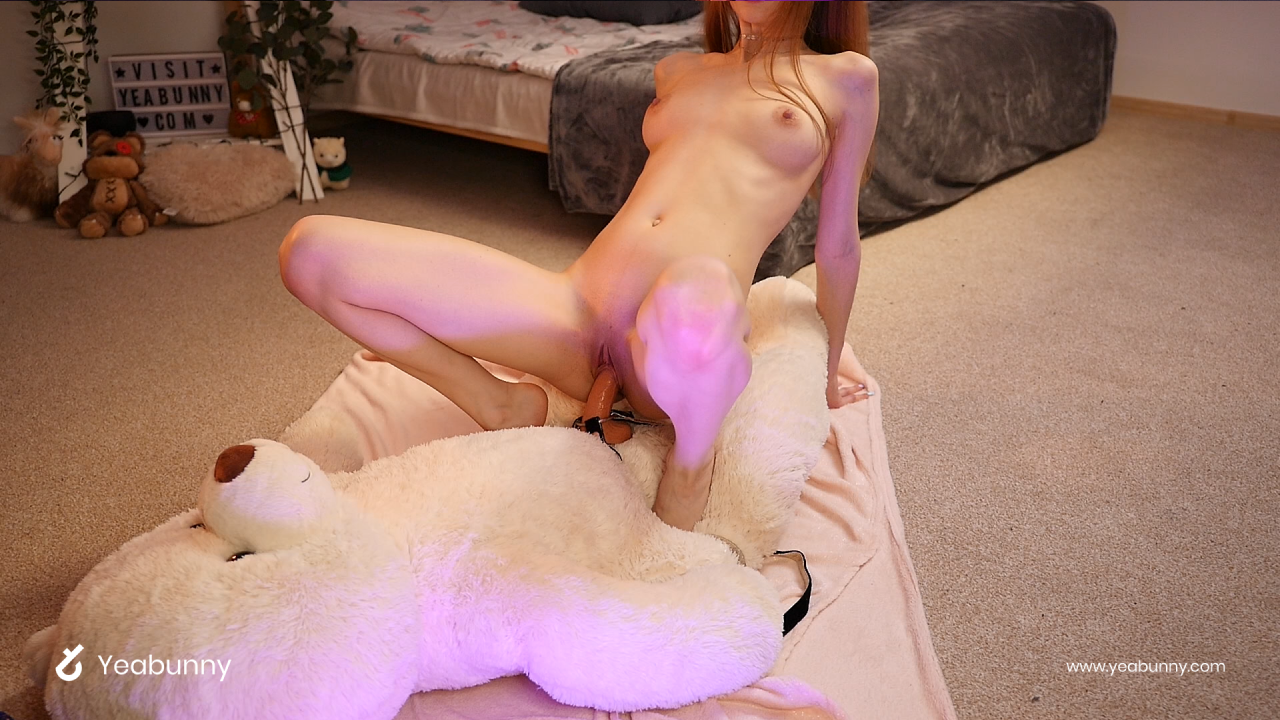 (By purchasing this product, you agree to the immediate fulfillment of the service (immediate delivery of digital content), thus losing the right to withdraw from the contract referred to in paragraph 13 of the Regulations)