Erotic Lesbian Massage
Two almost naked women who want to relax after a hard week can come up with brilliant ideas. This time their solution is an erotic lesbian massage with the addition of erotic fun. Do you also need a release? We think this lesbian duo will be the perfect activity for an evening off. Thanks to the girls, it will be fun for sure. Massage, masturbation, ass worship, and doggy style. In this video, you will even find perfect close foot shots! Is it more than you dreamed of? Check if the girls match your dreams.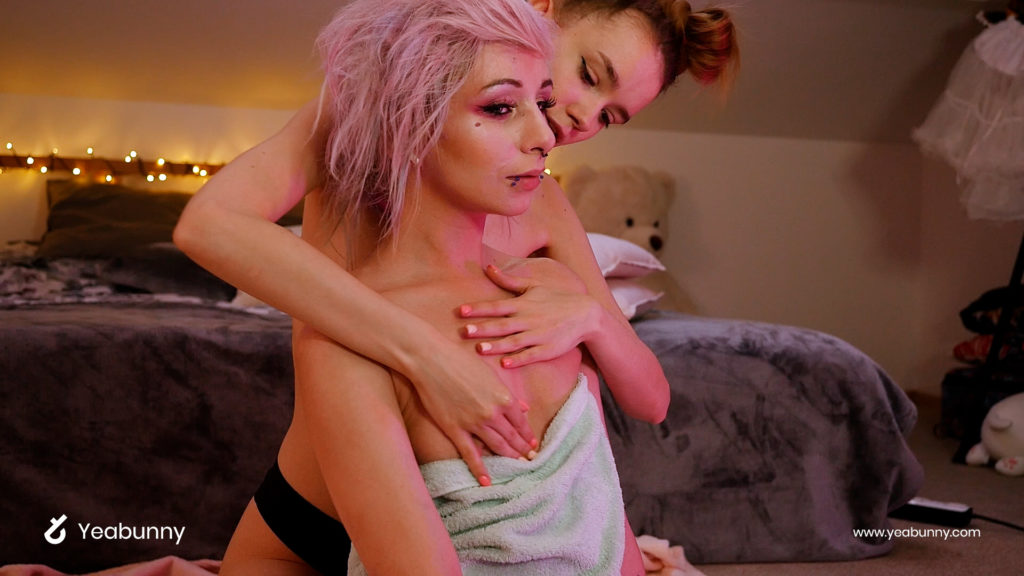 Breasts as the main figure in Erotic Lesbian Massage
Do you love breasts? Small, large, natural, fake… On Yeabunny, you will find a whole cross-section of them. In this Erotic Lesbian Massage, the breasts are natural and with perfect shapes. Bunny Marthy and Madeline are slim, but their curves make it clear that they have beautiful, sexy bodies. At the very sight of such breasts, you want to touch them. Gorgeous, round buttocks are asking you to spank them. No wonder that this meeting turned into a masturbation session. This Erotic Lesbian Massage hides many tempting situations. Or are you already touching yourself? Are you hard, sir? Girls will be very pleased if the answer to both questions is yes.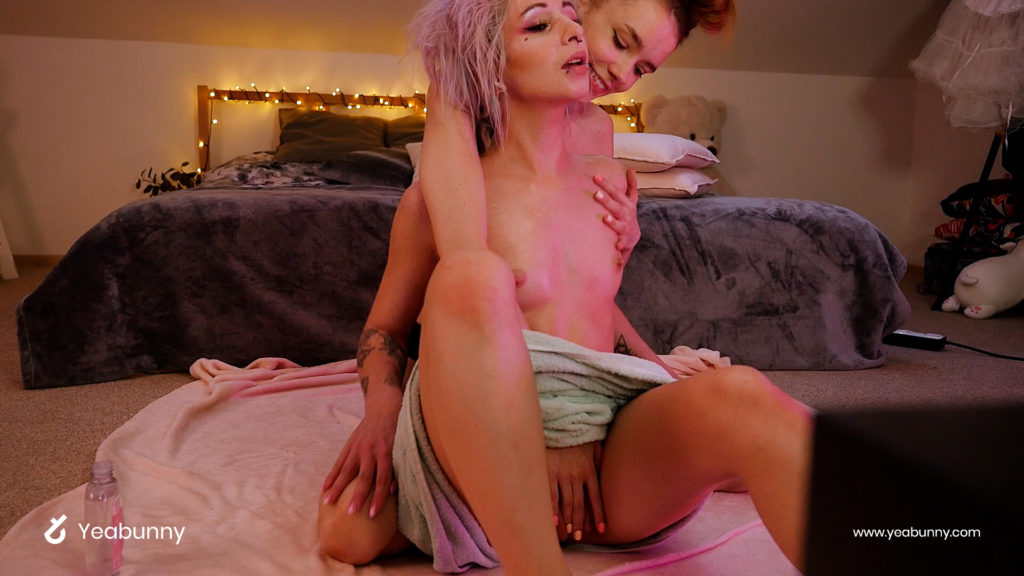 Game: Find where the pussy is
Madeline, even though she is wearing a towel for this Erotic Lesbian Massage, Bunny Marthy knows where to look for her friend's pussy. What's more, it is probably already soo wet. And not because of the oil which Maddie poured on her friend for a better massage. You also do not have to worry that no one is taking care of Bunny Marthy in this movie. It is obvious that they are such good friends that Madeline would not allow herself not to touch her friend either. They touch their breasts and explore the entire body with their hands. However, it is Madeline's ass that gets a lot of attention at one point in the movie.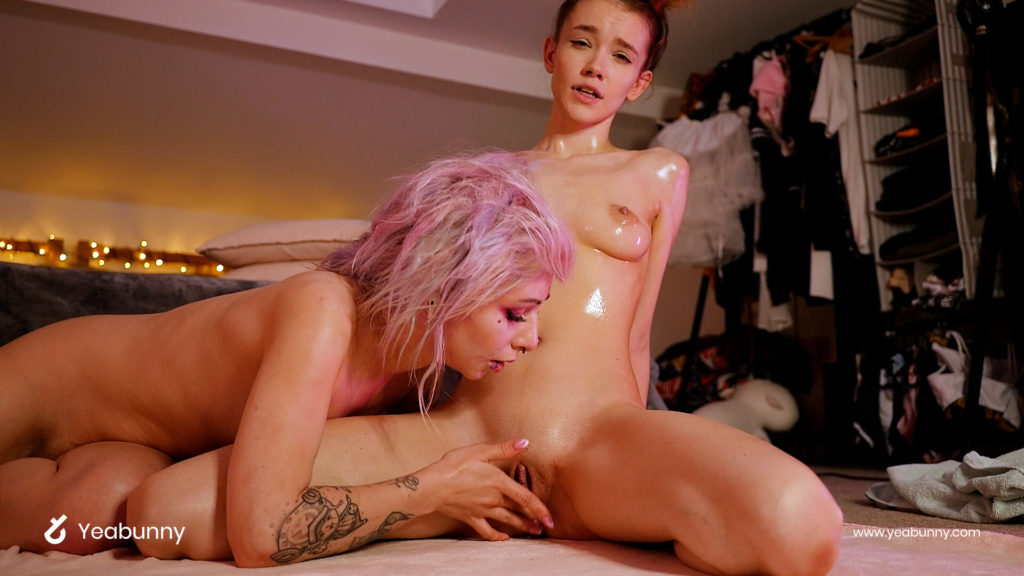 Ass worship and foot fans
Erotic Lesbian Massage is also full of aspects that fans of feet and ass worship will like. Bunny Marthy and Mad try to make sure everyone can find something for themselves in their lot of creativity. Madeline sticks out to the camera, and Bunny plays with her ass, pussy, and anus. Authentic ass worship of beautiful women you want to watch. What's better, you can't tear yourself away from them! An evening with such women can last forever. Especially if you like feet, in this video, they are really eye-catching. Thanks to close shots and interesting positions, they are very clearly visible. If you like to lick women's feet, you probably want to do it now.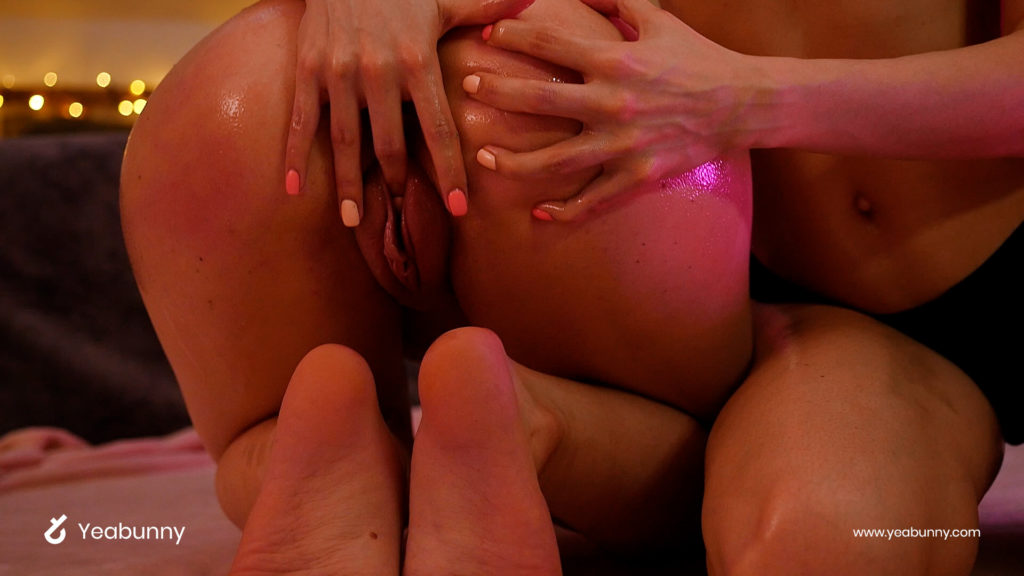 Models – Bunny Marthy, madelinexoxo666
Quality – Full HD, 1080p
Time – 19:30 min
Additionals – Lesbian, Group Show
(By purchasing this product, you agree to the immediate fulfillment of the service (immediate delivery of digital content), thus losing the right to withdraw from the contract referred to in paragraph 13 of the Regulations)