Blowjob to start things off.
Perfect view, right? You look down, and your cock is being sucked not by one but by two lovely ladies. Their horny looks will drive you crazy.
Where should I look?
Titties, kissing, touching, playing – so much happening there, I don't know where to look!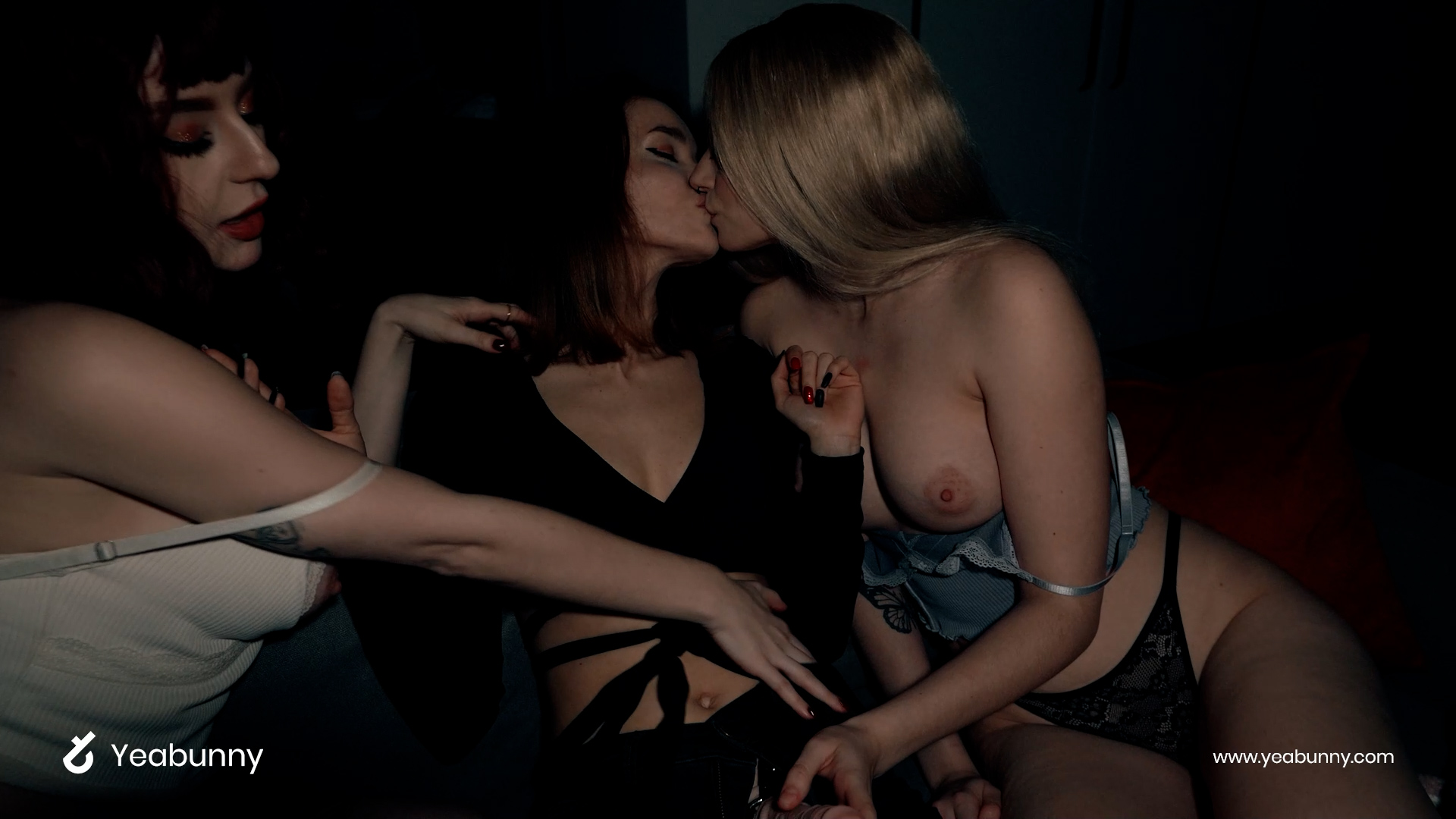 Well, that's an excellent position.
One lady is being fucked, the other one is being licked, and you have a perfect view to watch them. Just 3 girls 1 strapon – nothing more is needed.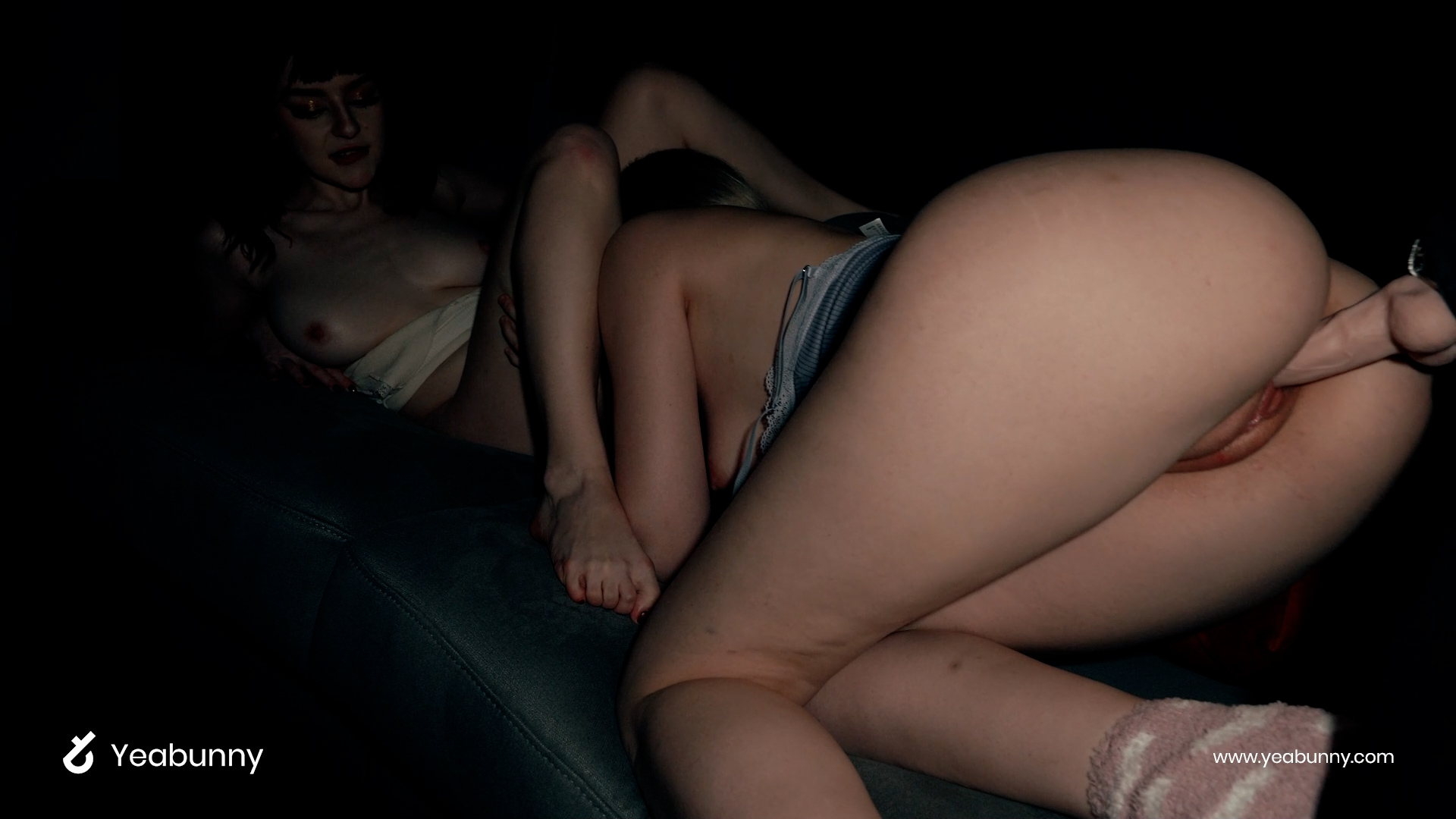 And that's an even better one!
No words are needed to describe it. If heaven exists, it probably looks like that.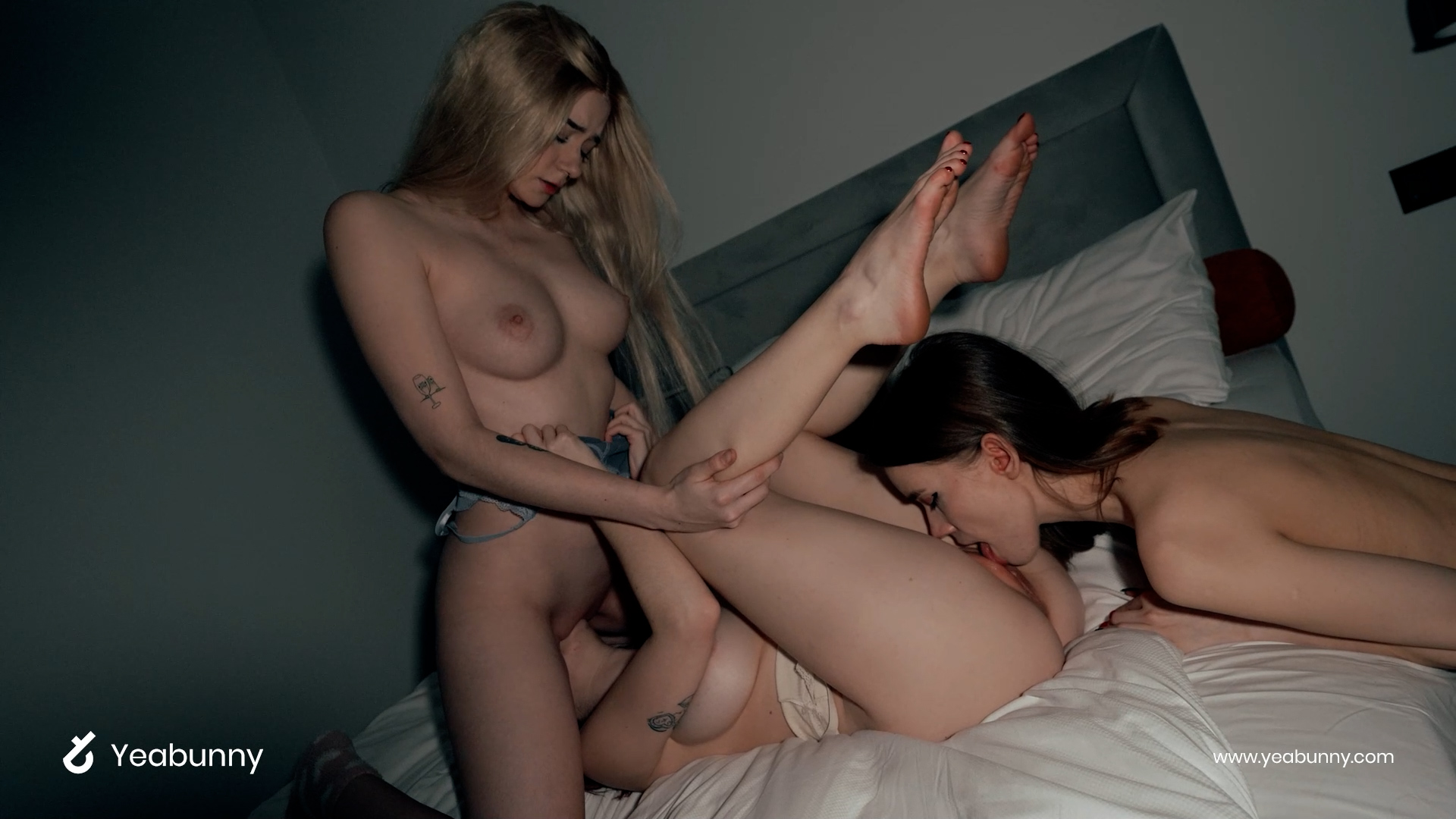 Which pussy should be fucked next?
I mean, why not both?