They couldn't wait any longer.
After a little bit of fun, they can't wait any longer. If you think that those two hotties organised girls' night to organise pillow fights and eat snacks, you're mistaken. Well, they will eat "snacks", but not the snacks you have in mind.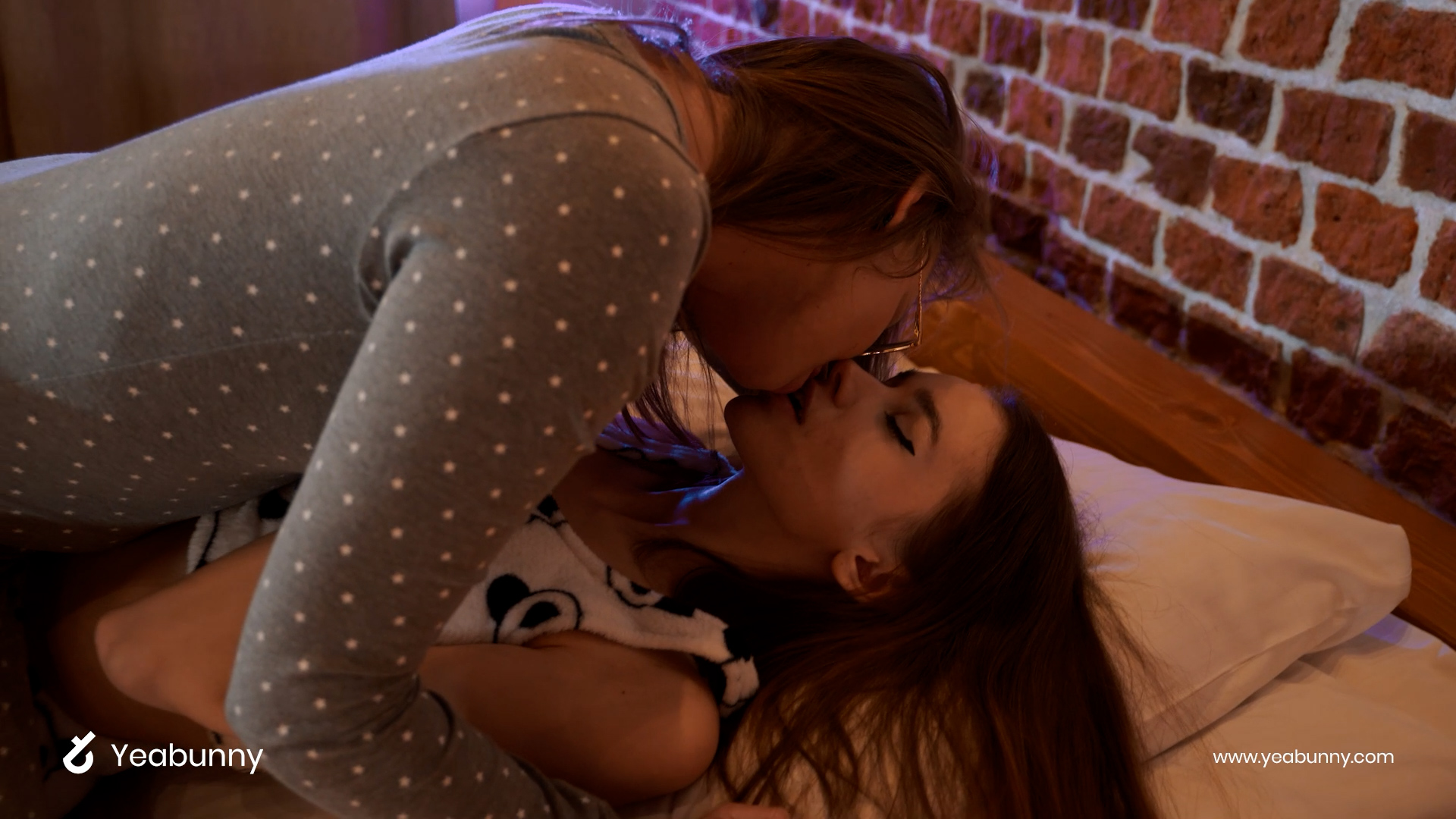 Titties!
Do you like titties? Of course you do! Bunny is lucky – her friend's pyjama is easy to open, so she can get access to her titties quickly. Of course, she can't help herself and immediately starts to suck and kiss those boobies. I mean, we can't blame her. Just look how perfect those are!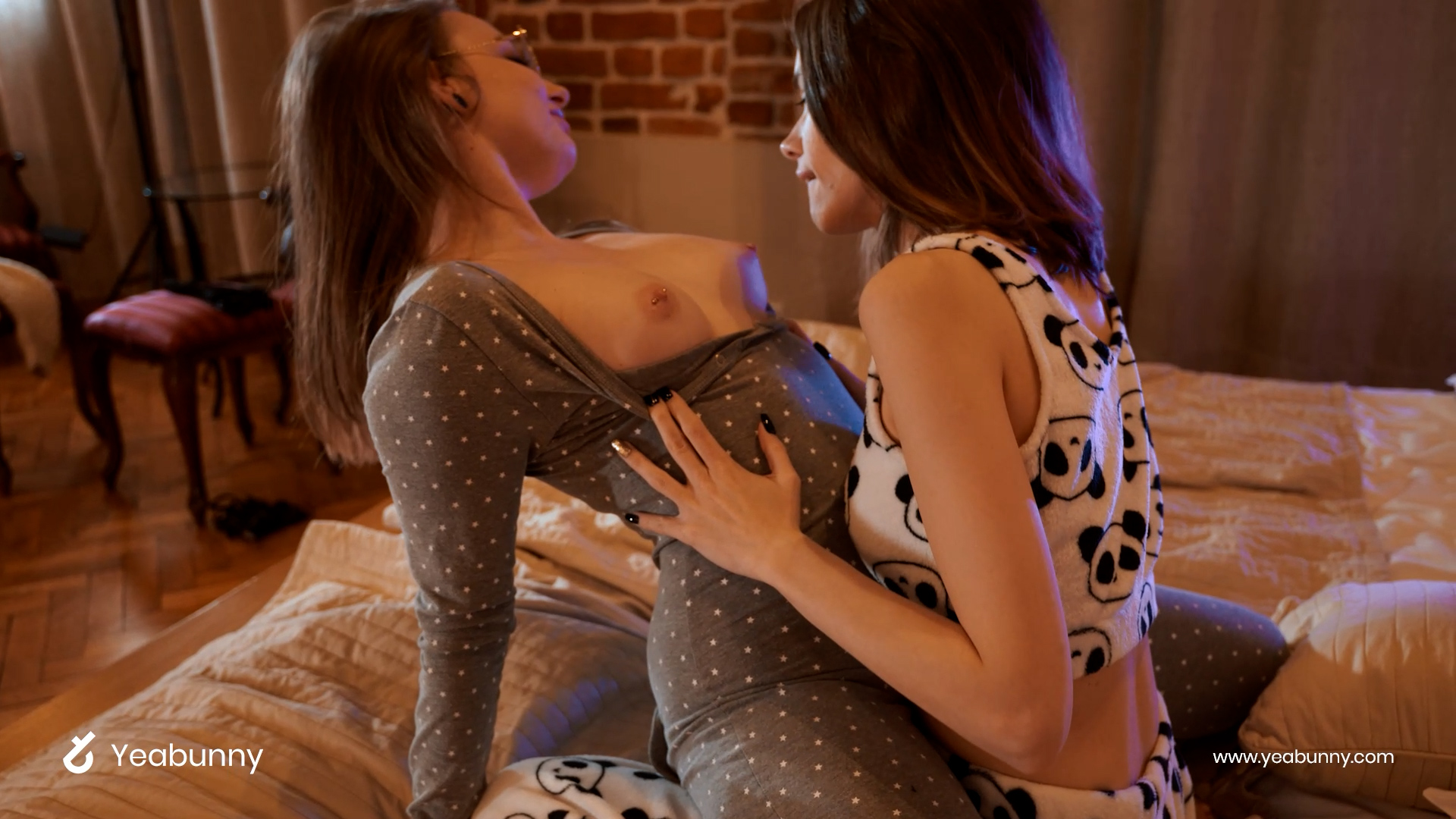 Easy to access, huh?
As we mentioned before, a friend's pyjama is constructed so that she has easy access to her private parts, so Bunny decides to take advantage of this fact. She goes down on her friend like there's no tomorrow.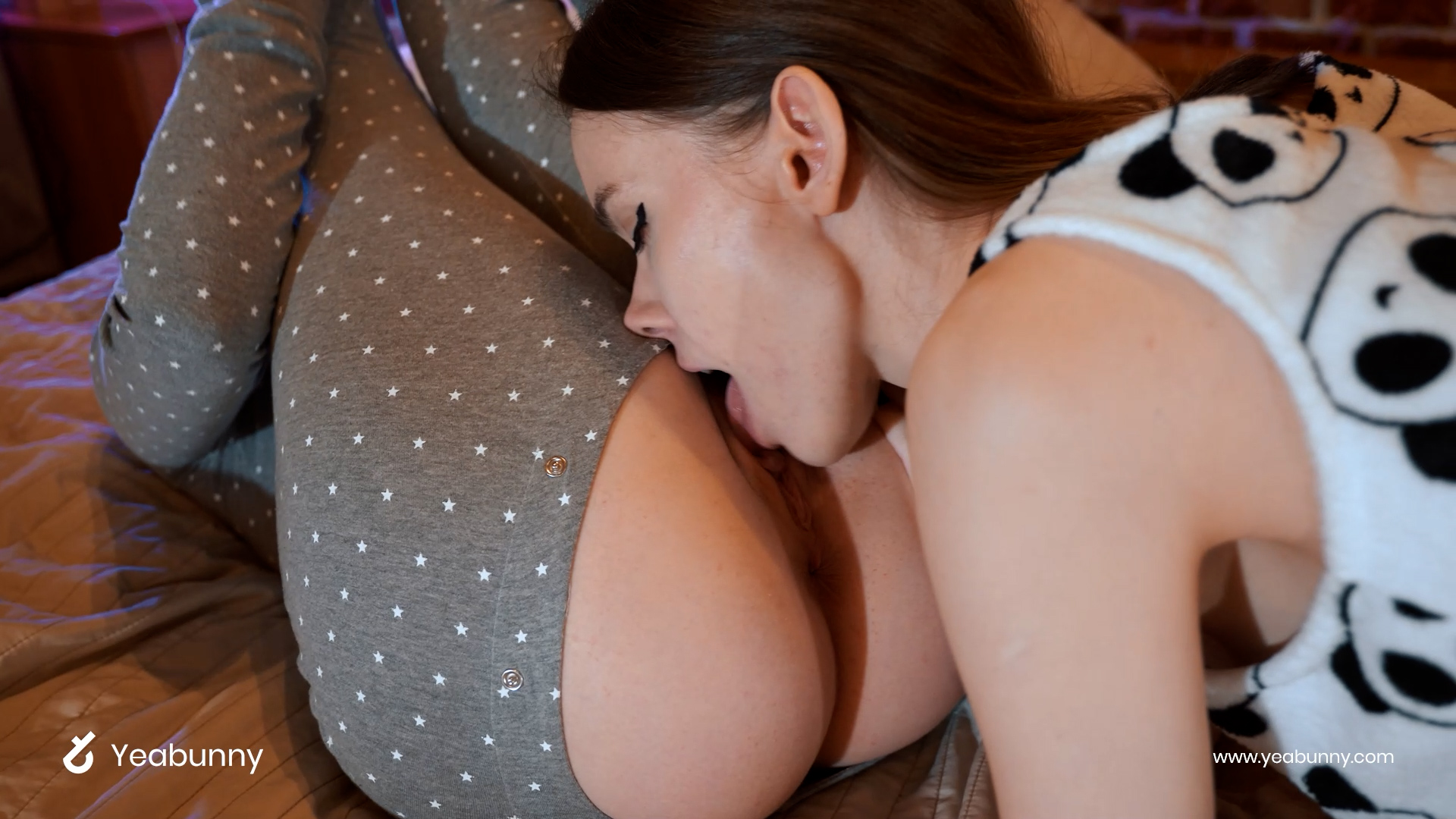 Friends repays quickly.
Bunny's friend does not wait long for an opportunity to pay back. She lets Bunny sit on her face. Glorious view, isn't it? But Bunny can't stand idleness, so she licks her friend's pussy as well.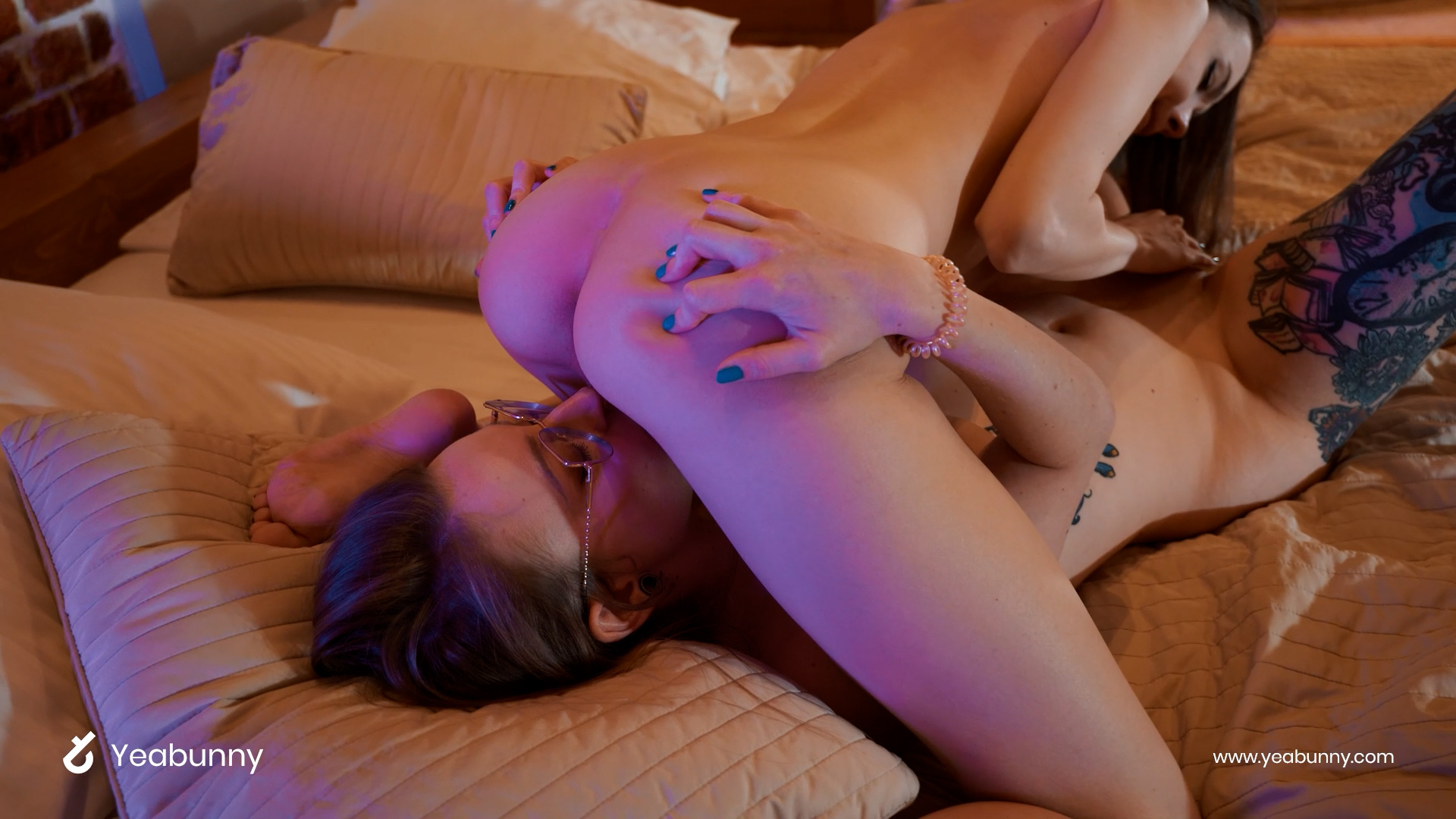 Time for dildo action.
They both knew what was going to happen on that girls' night, so they brought their dildos to play. And they brought them not to organise sword fight.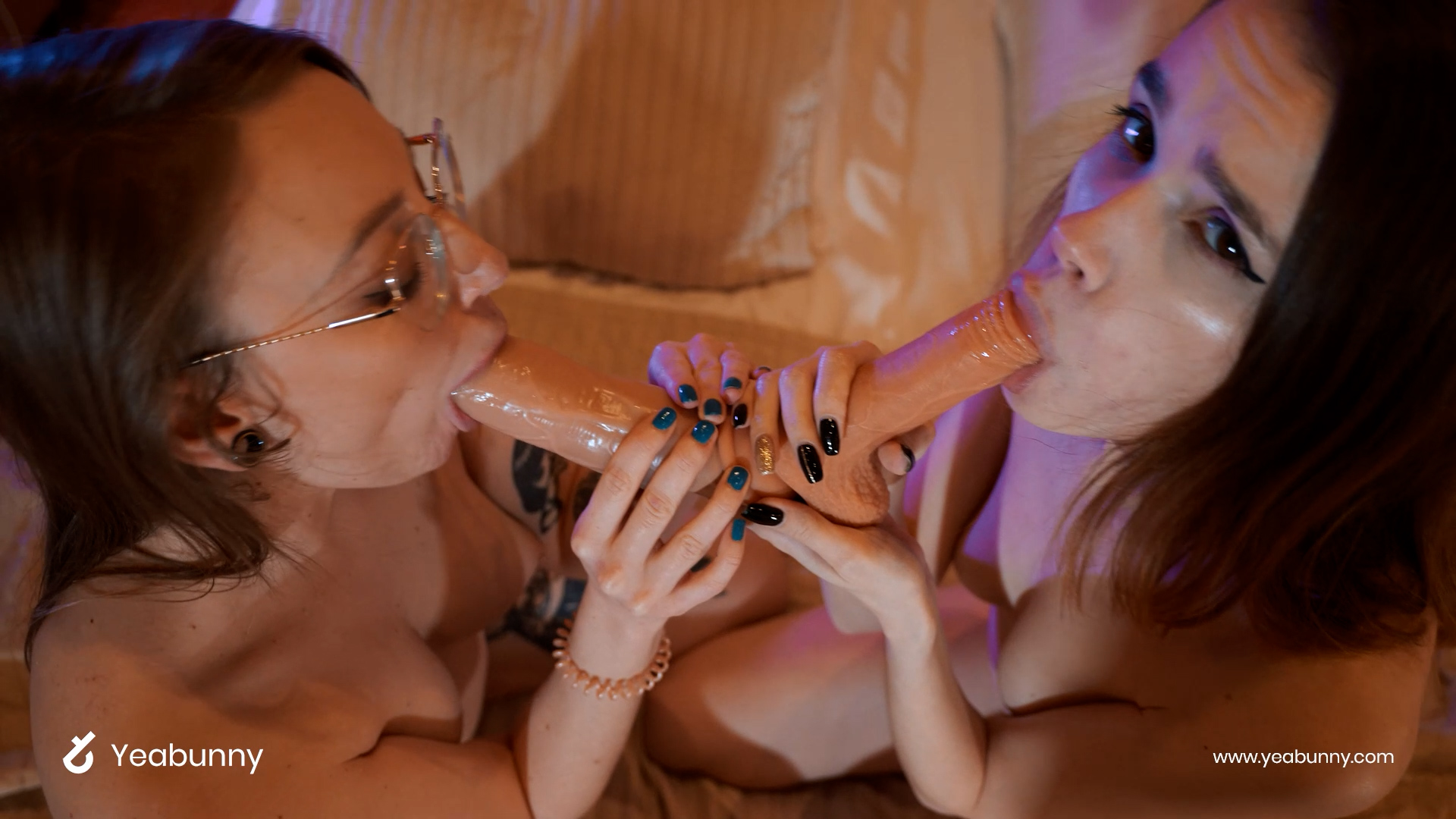 And now for grand finale.
Well, dildos go not only in the mouth, right? They have a lot more uses than this. Let the girls show you what they can do with them.