Your Mommy will show you how girls please themselves
Marlene Moore knows that all good boys do not want to wait too long for action. That is why she immediately starts to striptease in front of you. She removes her black nightdress to show her sexy lingerie in all its glory. Right after that, she takes down her bra so you can see what a real mommy's boobs look like.
Mommy wants to feel something in both holes
That is why she inserts her diamond buttplug at the beginning. She can fantasise about two dicks while she plays with her pussy. The older the girl is, the more fantasies she has, right?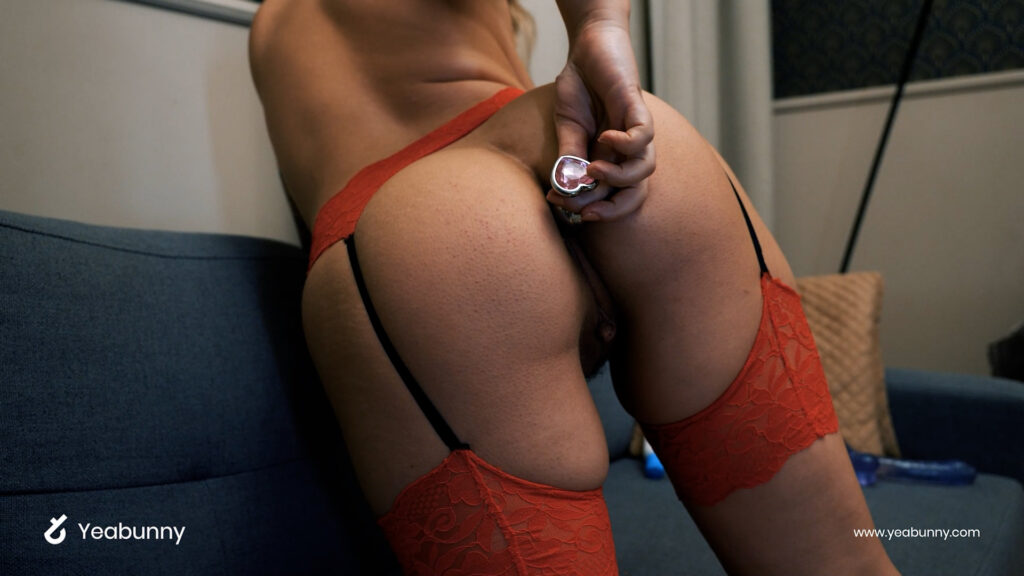 Deepthroat is a standard
Mommy is happy to show you that she can do many things with your dick. Just look how easy it is for her to deepthroat this big dildo! Imagine what she would do with your dick!
Fuck me now
Blowjob and masturbation are great but there is nothing better than a dick in an experienced pussy. Especially when pussy is already wet from everything that has just happened and can not wait for an orgasm in the doggy position! So… watch her used!
(By purchasing this product, you agree to the immediate fulfillment of the service (immediate delivery of digital content), thus losing the right to withdraw from the contract referred to in paragraph 13 of the Regulations)