Lesbian stream
Do you know Lea_exe? She is a very good friend of Bunny Marthy. Now, you can watch them having fun again on their lesbian stream. They had been thinking about it for so long and couldn't wait to meet again and play with each other.
It was super exciting to watch two girls on a lesbian stream. They get extremely horny every time they have fun together. What is more, they have such a good flow so you will cum while watching them and have a great time with these cute, funny girls.
Are you ready for this? Take a seat and enjoy the view. An incredible view.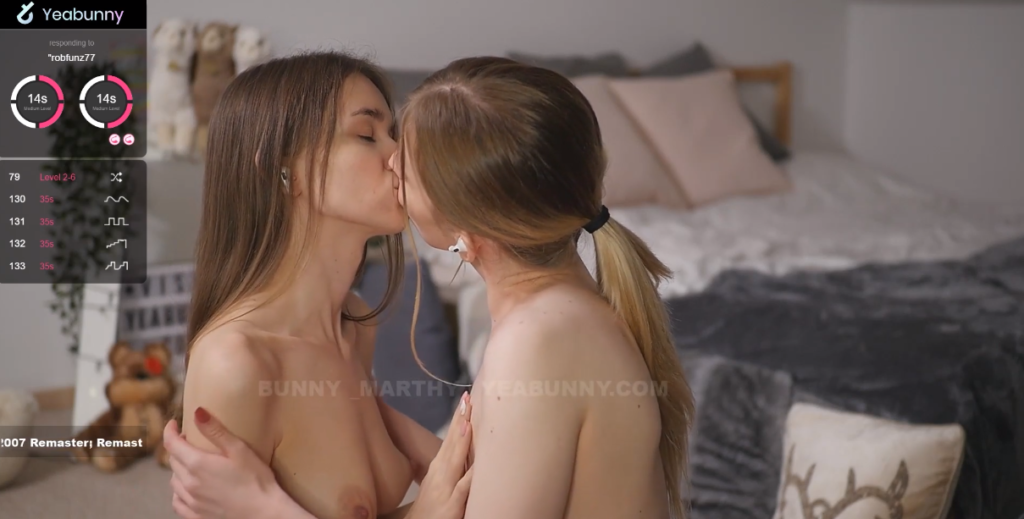 Bunny Marthy x Lea_exe
Our beautiful girls start with kissing; they haven't seen they greedily kiss each other; it seems that they really like today's lesbian stream. To add some spice, they have a Lovense Lush inside their pussies, which reacts to the tips given on Chaturbate. Would you like to tip them and control their little toys? You could be their Master; they would absolutely love it.
After a few minutes of intensive kissing and boobs massage, they decide that it is time to have a little more fun. Bunny Marthy suggests Lea_exe that she can eat her wet pussy.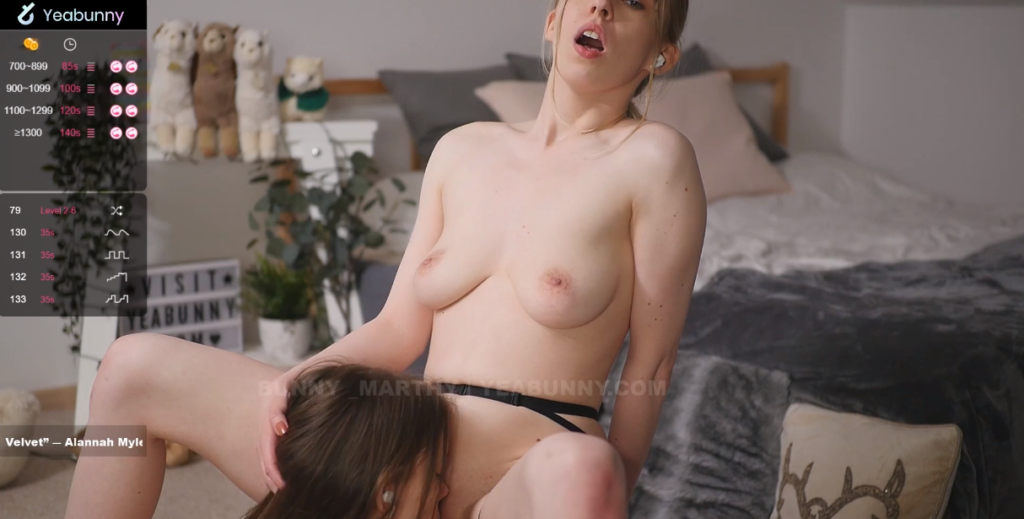 Pussy eating
Lea_exe sits down on a chair and opens up her legs; Bunny lays on the floor and starts kissing and licking her friend's pussy. It has to be an amazing taste.
-" I'm so hungry,"- says Bunny.
Lea's facial expressions show that she enjoys it and wants more. An incredible combo – Pussy eating and small Lovense Lush, which all the time reacts to the tips. Now, it is time to switch, and Lea_exe starts to eat Bunny Marthy's pussy. After a few moments of pussy teasing, Bunny is really close to reaching her first orgasm on this lesbian stream, but she stops Lea.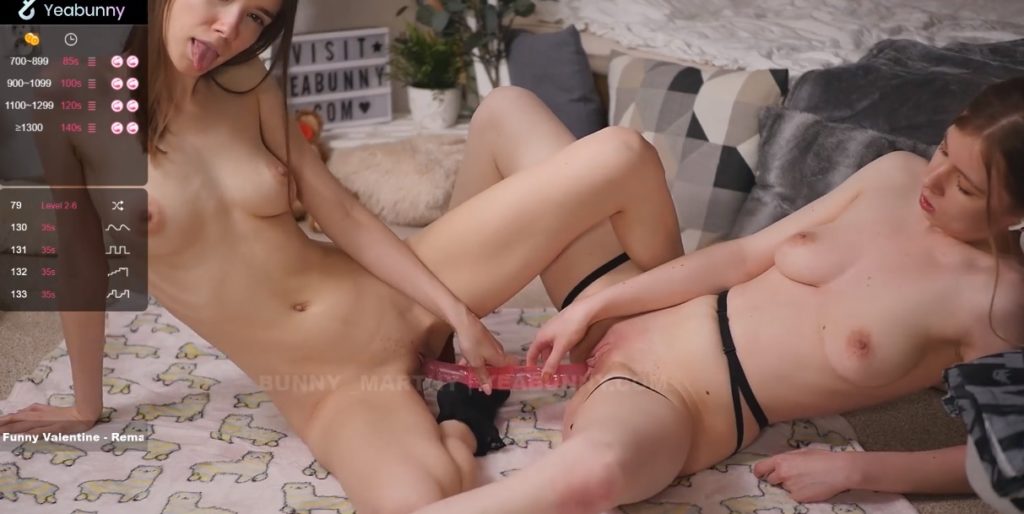 Dildo fucking
After a few seconds of struggling with the best position to double dildo penetration, the fun begins.
-"Oh my God, I'm so wet," – says Lea_exe.
After these words, Lea takes control and starts fucking Bunny Marthy; she is doing it so fast, and also Maddie helps herself by rubbing her pussy, so you don't have to wait long for Maddie's orgasm. Lea_exe doesn't stop and continues fucking Bunny; she really wants to give her friend a second orgasm.
Cute Goodbye
At the end of the video, girls kiss and touch each other boobs. Maddie seems to love Lea's big tittis; she has a lot of fun while touching it. Some greedy kisses at the end and girls have to say goodbye to you. It was such a great lesbian stream. Girls had a lot of fun together, did you too?
For sure, it is not the last girls' meeting.
Model – Bunny Marthy, Lea_exe
Quality – Full HD
Time – 29:40 min
Additionals – Teasing, Boobs, Kissing, Doggie, Pussy Teasing, Pussy Licking, Double Dildo Penetration, Masturbation
By purchasing this product, you agree to the immediate fulfillment of the service (immediate delivery of digital content), thus losing the right to withdraw from the contract referred to in paragraph 13 of the Regulations)