Valentine's Day
Want to fall in love tonight? You got a one-time opportunity to do it tonight by watching best of deep throat and dildo penetration by Bunny Marthy. A cute elf girl, Maddie is ready to make your feelings spike just like her pointy ears. She would love to spend a Valentine's Day just with you, Master.
Would you like to make her wet and taste her pussy juices? She is ready to take you for an unusual adventure through many sexual sensations.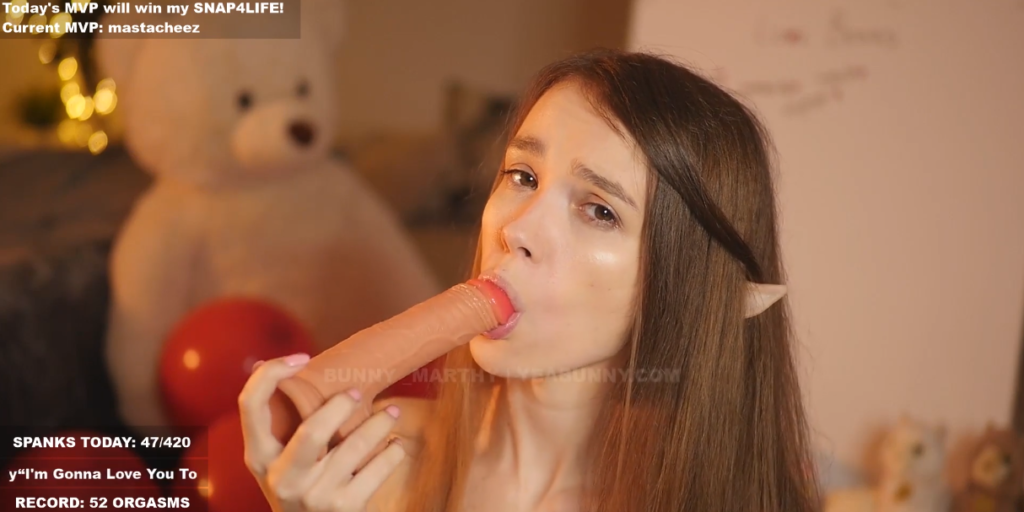 Best of Deep Throat
Bunny Marthy takes a giant dildo into her mouth and rubs it back and forth. She is doing it so precisely; any place can be unnoticed. Imagine that it is your dick, and Bunny takes care of it. She takes it all deep inside her mouth and does the best of deep throat show just for you. It's so easy to fall in love with her when you see how much pleasure it gives her. It is the best of deep throat you have ever seen, right?
She gives you such an innocent look, but you perfectly know that she is a nasty girl. Once her dildo is smooth and wet, it's time to have some fun!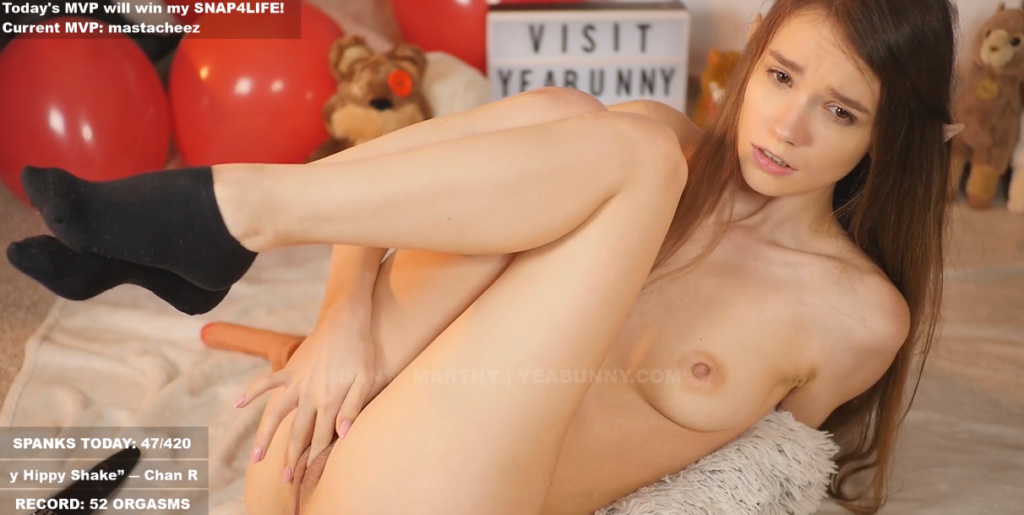 Bunny feels that her clit is so wet, and she wants to have fun with it. You don't have to wait so long, and finally, Bunny Marthy shows you her pussy. It's cute, smelly and it craves some endearment. Elf Girl teases herself with fingers as her pussy gets wet and hot. She starts with pussy rubbing, but it is not enough for her; she puts her fingers into her hole and starts fingering herself so fast…She has to prepare it for something bigger.
Imagine that you are next to her…Pushing your fingers into this wet pussy…She would absolutely love it…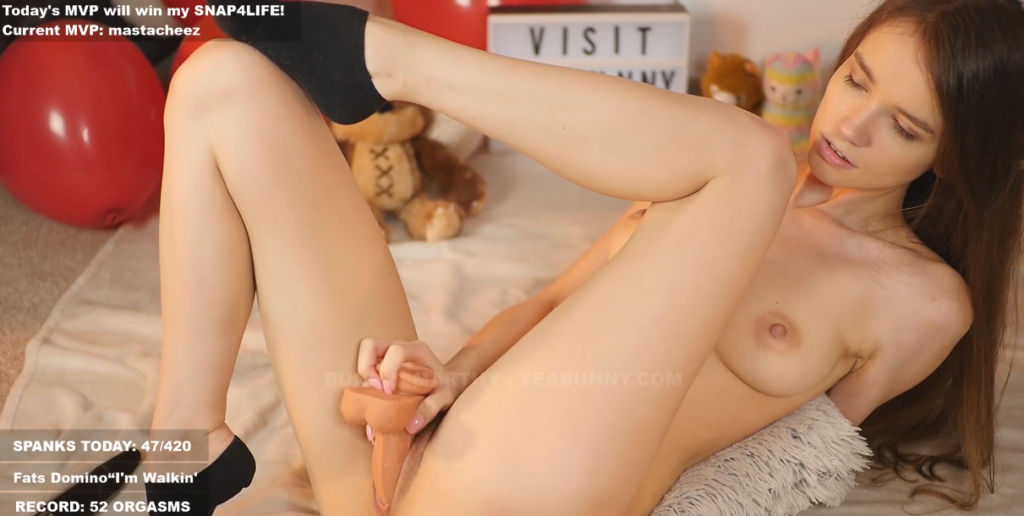 Bunny Marthy and dildo penetration
Later on, Bunny Marthy takes the dildo into her hands and puts it right into her little, tight pussy. It's time for some Valentine's Day ride full of joy and excitement. Will you be able to withhold yourself until the grand finale of this magical Valentine's evening with your lovely Elf Girl?
As she pushes the dildo into her pussy her eyes start rolling, and she feels that she is near achieving orgasm… This little naughty girl doesn't want to end it so fast, so she takes a few breaks and again starts dildoing herself like crazy…Help her, Master…
Time for a reward
Bunny starts pushing the dildo faster and deeper, her eyes start rolling again, and her body starts shaking… You can hear a loud moan…The wave of spasm flows through her body, and she achieves her first orgasm… It is still not enough for her, and she continues putting the dildo into her hole…What a horny girl…
Will she achieve another orgasm, Master? Let her…She deserves it after this best of deep throat and dildo penetration show.
Model – Bunny Marthy
Quality – Full HD
Time – 12:00 min~
Additionals – Teasing, Boobs, Pussy touching, Dildo Penetration, Orgasms, Deep Throat, Blowjob
By purchasing this product, you agree to the immediate fulfillment of the service (immediate delivery of digital content), thus losing the right to withdraw from the contract referred to in paragraph 13 of the Regulations)