Lesbian Stream
Are you a Lesbian Stream lover? Great! In this video, you will have an opportunity to spend almost an hour with two beautiful girls on one stream. Bunny Marthy decided to invite a good friend of hers and have some fun together. They guarantee you an amazing time, a lot of cum and a piece of good music.
Girls just from the beginning were extremely horny that they couldn't wait any longer, and they started this incredible Lesbian Stream. Take a seat and admire these two little cute girls.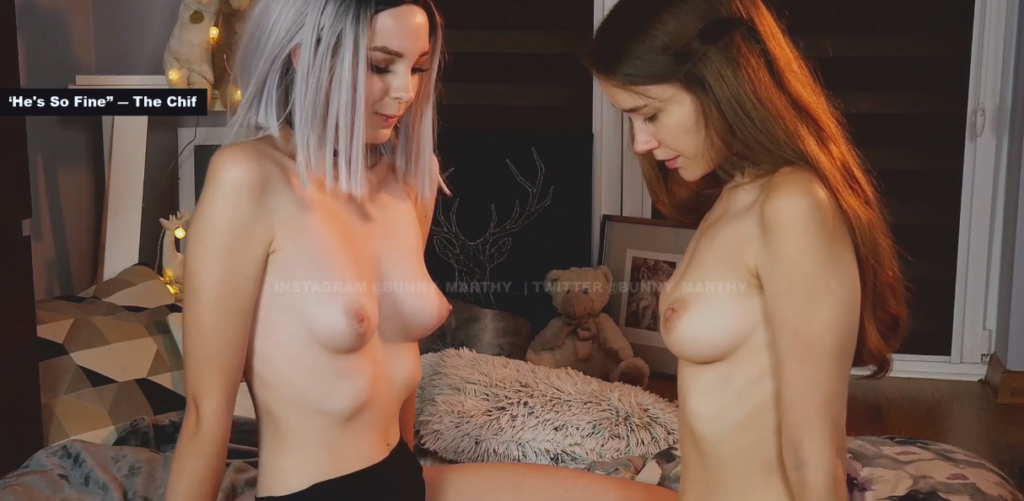 Fun with a Lovense Lush
At first, you can see your naughty girls sitting with the Lovense Lush in their pussies; it reacts to the tips given on the stream. They struggle with taking off clothes; it is a challenge for them not to cum while receiving all these vibrations. They are both shaking and moaning happily. Would you like to give them a tip that will activate the highest pattern? Imagine what it could do to them…
Bunny Marthy's friend couldn't wait, and you can see the first orgasm on this Lesbian Stream…Later on, they start taking off their panties, and they show you their wet pussies…
Bunny Marthy licks pussy
Girls decided that it is time to have some fun and show you something more exciting; Bunny Marthy suggested that she wants to lick her friend's pussy, as she said she did. She puts the camera closer so you can see everything perfectly, and she starts licking her friend's pussy. In the beginning, she is doing it slowly, but then she immediately speeds up. You can only hear her friend's moans…
After a while, Bunny Marthy's friend tells her that she is close, and her body starts shaking; you don't have to wait long to see the second orgasm on this Lesbian Stream…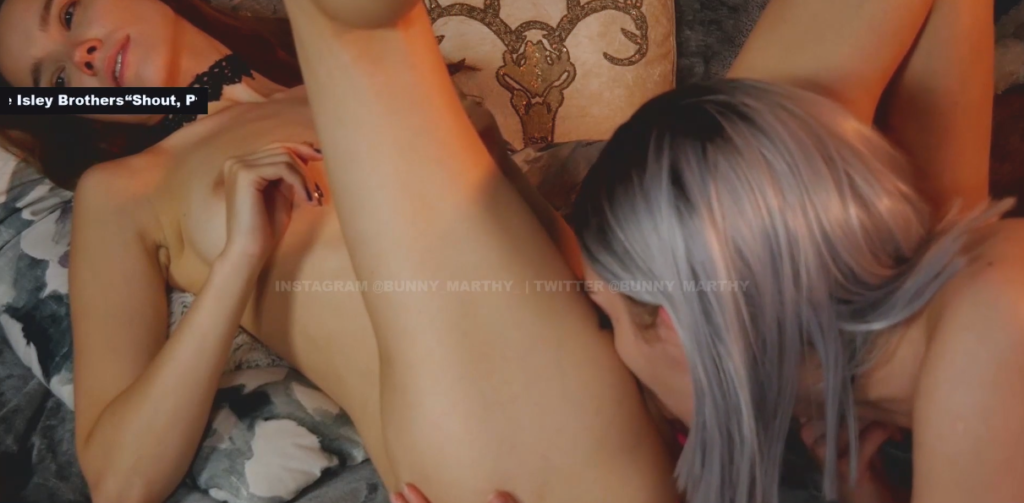 Time to swap
After this, it is time to swipe, and now Bunny Marthy lays on the floor and spreads her legs…Her friend doesn't wait any longer and starts licking Bunny's pussy in revenge. It all starts with small kisses but then it turns to the crazy licking… This pussy licking plus vibrations gives Maddie an amazing feeling; as fast as her friend speeds up, Bunny's body starts shaking, and she achieves her first orgasm…
Would you like to join them and give them both incredible orgasms? You can be a part of it by tipping Bunny on the next streams…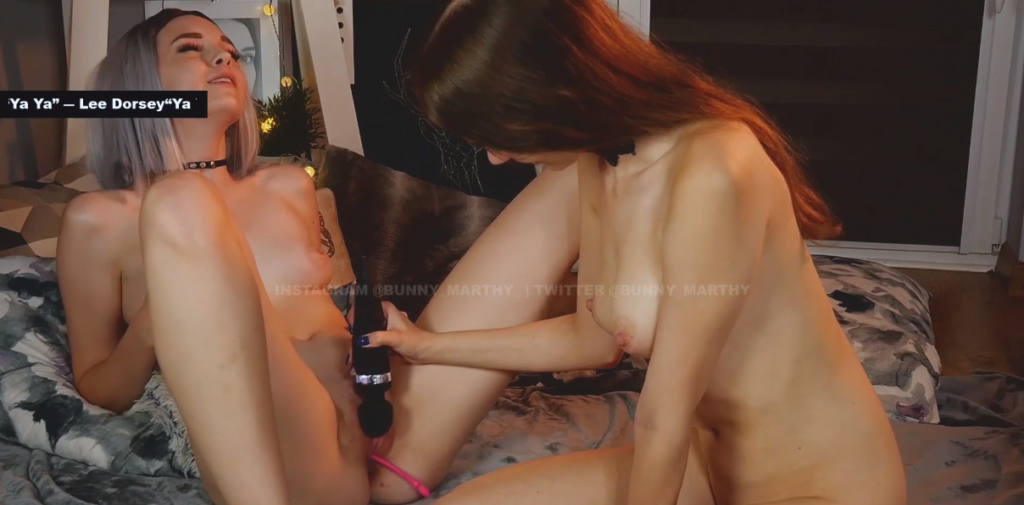 Magic Wand
Bunny's friend is really horny this day, so she takes the magic wand Lovense Domi 2 into her hands and starts playing with herself. First, Bunny helps her, and after a while, she gives her an amazing huge orgasm, but later on, her friend wants to take control, and she starts playing alone…She is such a naughty girl…
And this is only half of this Lesbian Stream… Do you want to know what happened next and see all these amazing orgasms?
Model – Bunny Marthy, Friend
Quality – Full HD
Time – 57:00 min~
Additionals – Teasing, Boobs, Pussy Teasing, Scissors, Pussy Licking, Domi, Lush, 69
By purchasing this product, you agree to the immediate fulfillment of the service (immediate delivery of digital content), thus losing the right to withdraw from the contract referred to in paragraph 13 of the Regulations)