First Porn Ever
Hi guys! I'm Bunny Marthy, but if you want, you can call me Maddie. I just made my first video for you, and I hope you like it. I am a little shy, you know, but I really want to impress you so much! Did you like my butt in the video? I wear my favorite panties just for you. I hope that makes you horny!
What should I do with you?
Oh! I want to show you my boobs so much too! They are soft and smooth, like silk! I really hope that you'll get horny by just looking at them… I really want to get you aroused. I'd suck your dick if I could to make you happy. I've practiced so hard to be as best as possible at blowing your penis. Look how deep I can take it!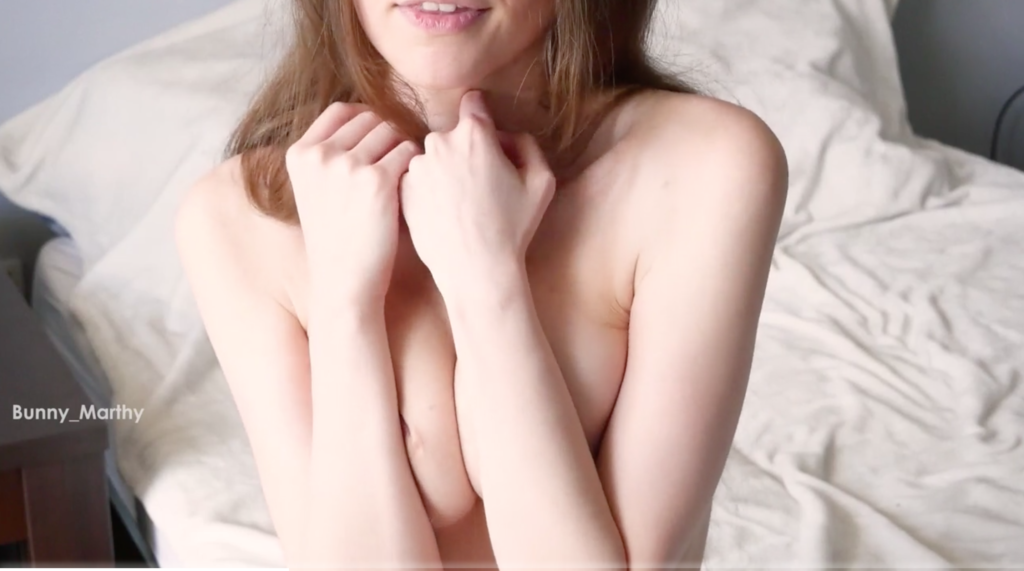 Our secret
I know what you want now. I can show it to you if you promise not to share it with anyone. My pussy is just for you and no one else. Okay? Do you promise? I get all wet when I feel your gaze on my body. I want you to be in me so badly.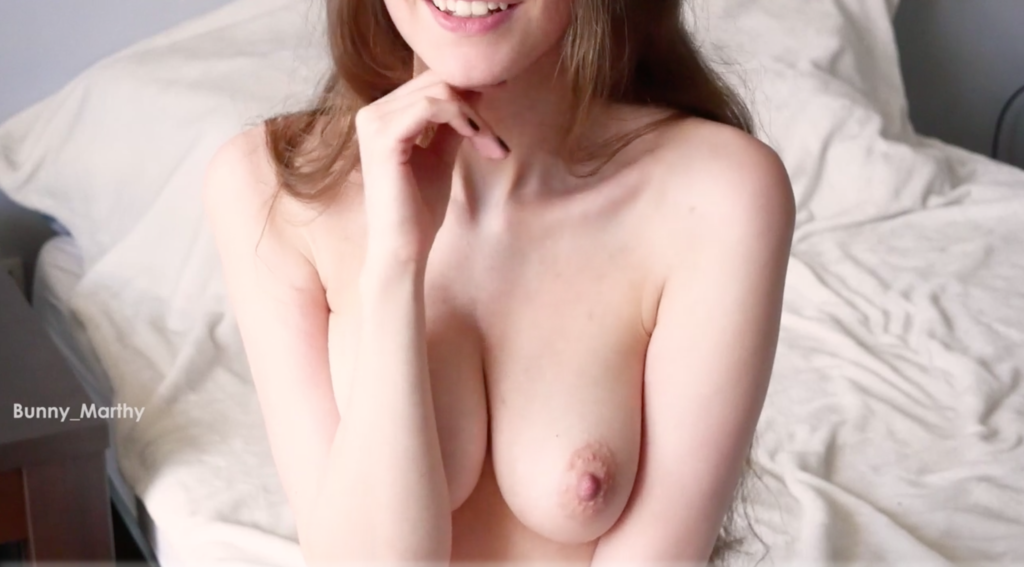 Bunny Marthy as an instructor
Bunny shows you her beautiful panties and her already naked breasts in her first porn ever. She touches herself so sensually that you want to reach out to her body by yourself. This would be great, so imagine if you are not separated from the monitor. Her soft, sexy body movements slowly put you in a trance. How could you break free from her horny snares?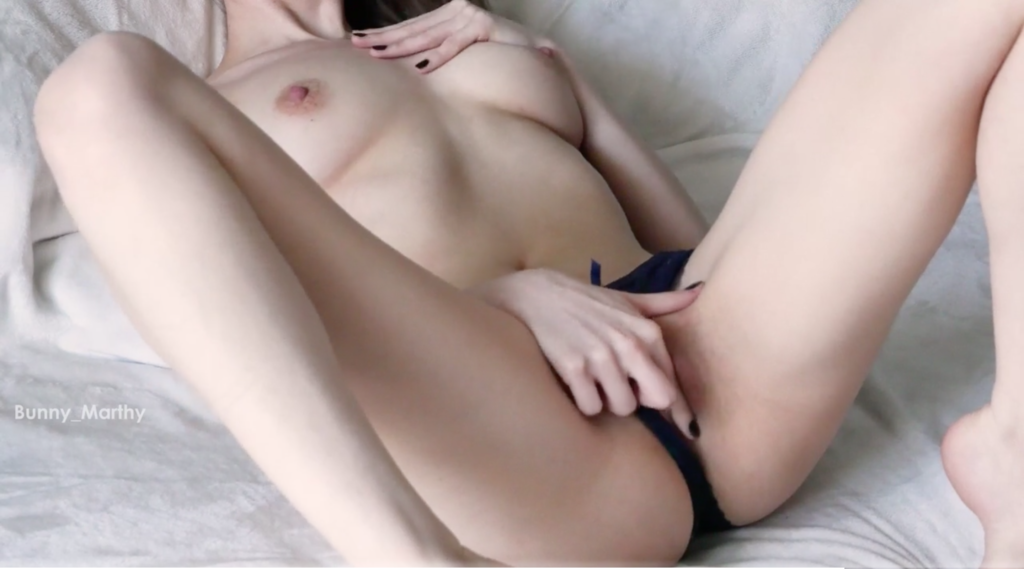 JOI with your favorite camgirl
Bunny talks to you all the time about how you should play with yourself. Her voice sounds like she's made to instruct you, right? You slowly forget that this is her first porn ever. She does not hide that she also likes it. Talking to you excites her very much, and it makes her want more and more. She cannot stop massaging her breasts and touching her body. She will clearly show you even more.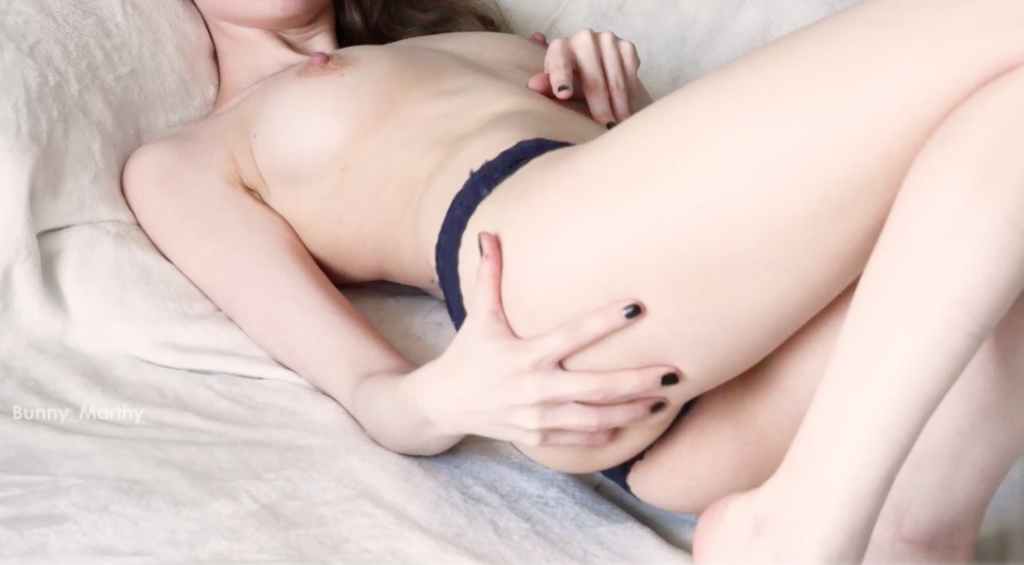 From touching her breasts, she goes to play with her panties and her tight pussy. Do you like watching her slowly discover what's behind her underwear? We believe that this is one of the best moments when she finally slowly shows us her secret. Such a beautiful body cannot stay unsee, and she knows her needs. This means that your star moves to self-satisfaction through touch.
First porn vid from Bunny Marthy
Don't forget that this movie is the first porn ever Bunny has made for you. Its price is special so that everyone can see how its story began. However, we have to tell you that despite the fact that this is her first film, she has already acted as she should. She will lead you to a pleasant madness and good cam.
Model – Bunny Marthy
Quality – Full HD
Time – 5:30 min~
Additionals – JOI, Jerk of Instructions, Teasing, Boobs, Pussy touching, First Porn Ever
By purchasing this product, you agree to the immediate fulfillment of the service (immediate delivery of digital content), thus losing the right to withdraw from the contract referred to in paragraph 13 of the Regulations)