Halloween porn
Are you a cosplay masturbation fan? Halloween can be such a fun time; little devils and other demons walk the Earth, tempting you, playing with your desires. Bunny Marthy is one of them, and in the beginning, you can witness her POV as she slowly descends her stairs with an elegant black pedicure on her cute bare feet.
As she moves through her apartment, you spot she has black candles, a spellbook, a skull, some spiderweb, and a sign that says "Happy Bunnoween " on her cupboard! Yes, there is no doubt she is determined to make you happy today by doing cosplay masturbation!
Body play
In the beginning, Bunny Marthy sits on a chair and caresses her perfectly shaped titties and nipples, playfully licks her fingers, and caresses her round breasts a little bit more. You notice she has bat-winged ears as she reveals her beautiful face. Time to fly high today with this little demon! She stands up, and you see cute thongs decorated with little bat wings, and then she moves around so you can lay your eyes on her perfectly rounded butt that she spanks.
Not much time passes until she removes her panties and starts to play with her pussy from behind with her hand. Then a few more gentle spanks just because Bunny Marthy loves them, and she turns around again, so you can catch a glimpse of her pussy from the front. Then she drops some spit on her naked body and rubs it all over. When suddenly she moves her face close to you, she says that she is an evil bat and invites you for more fun.
Cosplay masturbation
Bunny Marthy lies on her back with panties removed and bare feet in the air, but the main focus is on her pussy that she starts to caress. Masturbation speeds up as she puts her middle finger inside her pussy, and at this point, she starts to moan. She continues the act for long minutes, puts another finger inside, and occasionally slaps her pink pussy and touches her round bare breasts.
You can tell that Bunny Marthy loves to masturbate this way as she frequently moans with pleasure and goes faster and faster until she reaches her orgasm. She spreads her pussy for you so you can see how wet she is. Few more slaps on her pussy to intensify the experience and this bad bat is finally pleased.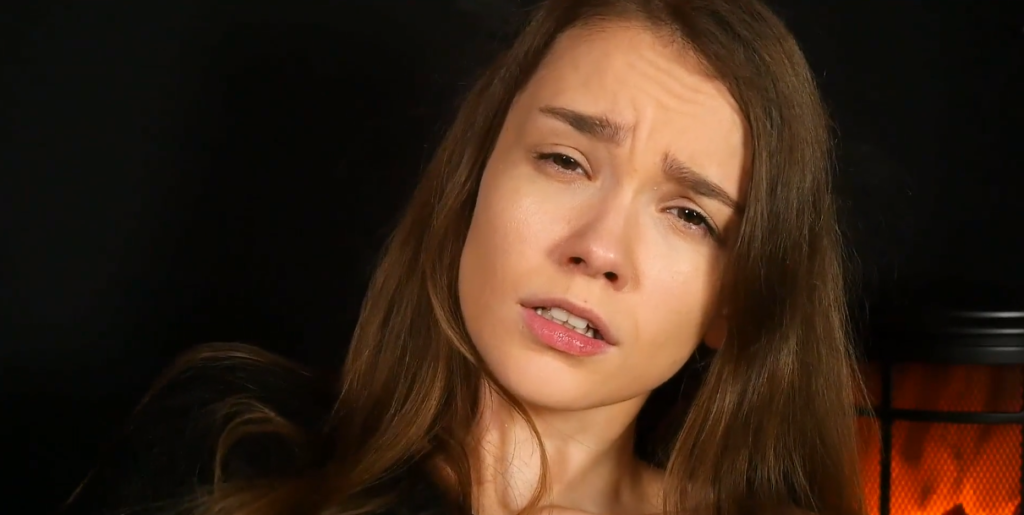 A little surprise for you
But if it is not enough for you, she switches to doggy position for a moment and spreads and rubs her pussy just a bit more. In the end, she thanks you… but wait, that is not everything!
Bunny Marthy gives you a little bonus and shows her facial expression up close during masturbation. All of this combined is a hell of a show! What do you think about this cosplay masturbation and an extra present, Master?
Model – Bunny Marthy
Quality – Full HD
Time – 12 min~
Additionals – Orgasms, cosplay masturbation, teasing, face close-ups
By purchasing this product, you agree to the immediate fulfillment of the service (immediate delivery of digital content), thus losing the right to withdraw from the contract referred to in paragraph 13 of the Regulations)