Twitch streamer caught masturbating
Do you know the feeling when your favorite streamer has to end the game and live? Bunny Marthy did well in the match that day, but the ending didn't quite satisfy her, and she decided that she had to finish the game now. She was stressed and tired, so her dream was to relax. All you had to do was say goodbye to your viewers and turn off the stream… But wait! What just happened? That girl forgets to turn off live and cam! Maddie failed in that! She started relaxing with masturbation! What an uncensored adventure awaits us.
Maddie's oversight
After such an interesting game, no wonder streamer Bunny Marthy didn't notice that she hadn't turned off her stream and that she will be the one twitch streamer caught masturbating. However, do we have anything to complain about in that live video? It's real luck that she accidentally told us a secret about how she relaxes with masturbation after meeting her fans and playing. It's hard to take your eyes off her, so allow yourself to enjoy it with her.
Who would have expected this?
It wasn't going to be so hot at first. Maddie bustled around the room and played with her phone. The real action began when she decided to start massaging her pussy. However, she is disturbed by her clothes, so she quickly breaks free from them. She is the first to reveal her panties for better access to masturbation. I think that she is streaming not only on game pages, right? Reddit definitely knows her!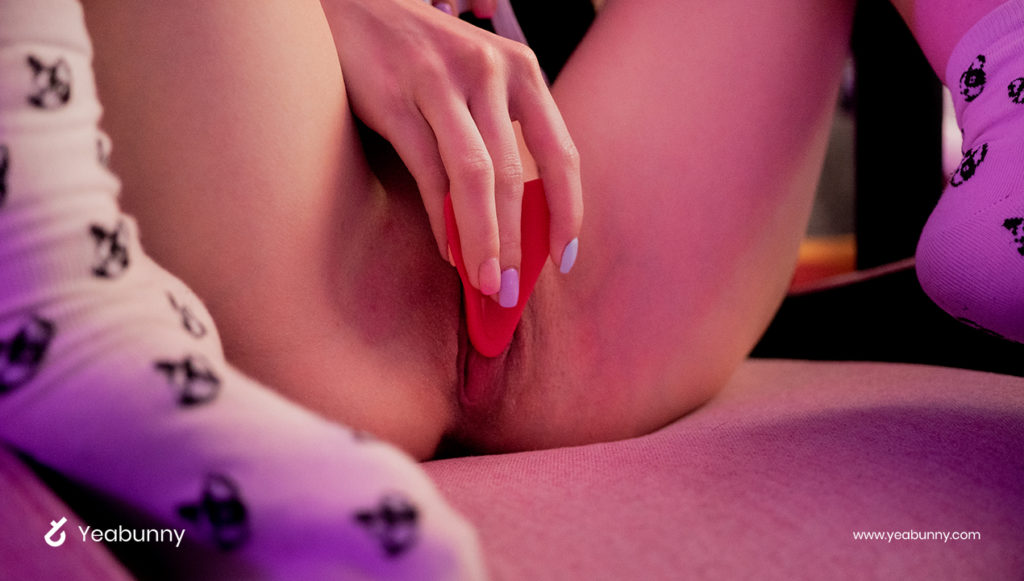 It's good to have headphones for that twitch streamer caught masturbating
That female knows how to show her well on the cam. She has only just begun, and she is already moaning and flexing her body in pleasure. Now you can see how much she likes spanking too, because she's giving them to her naked pussy. She likes it a lot and knows it's just the beginning, so she is really excited! What else will he decide to do with? Her unawareness that she is watched is very arousing. This is what makes viewers horny for sure! Would you give her a donation for this?
Don't be shy, use your fingers
Maddie is so excited she hasn't hesitated to use her fingers while masturbating. However, she knows that this is not always enough. Apparently, she likes sex toys because she decides to take out one of them and use it for this fun. While she was reaching for it on the desk, viewers might wonder if she might accidentally spot her live performance, but they didn't have to worry about anything. After all, she was so busy with her porn pleasure that she still didn't notice that cam accident!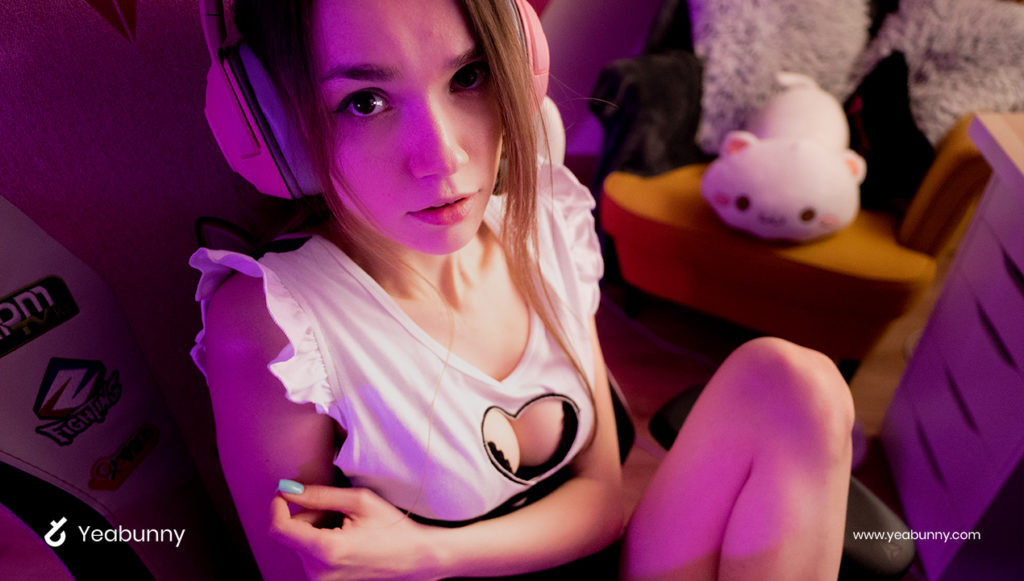 Twitch streamer caught masturbating: Guaranteed orgasm
She made you hard, but did she make you cum too? Her play was so nice that not only was she wet, but she also guaranteed an unforgettable orgasm! It would be hard not to experience it with her since she was very sexy, and in addition, peeping heated the atmosphere. What's more, she even showed her ass to the camera, which was the perfect ending to that unexpected broadcast. At the end, she realized that she had a large audience at this show and that she got caught, but luckily she started laughing about it! Good thing that she didn't get ban because of that!
Model – Bunny Marthy
Quality – Full HD, 1080p
Time – 13:20 min
Additionals – Masturbation, Fingering, Peeping, Twitch streamer caught masturbating
(By purchasing this product, you agree to the immediate fulfillment of the service (immediate delivery of digital content), thus losing the right to withdraw from the contract referred to in paragraph 13 of the Regulations)