Bunny Marthy porn
Everybody loves cute little girls wearing kneesocks. You'll now see Bunny Marthy in her favorite ones! She always tries to make the best videos for you and to make you extremely horny. Do you want to come to her world today and be her Master? She will be so grateful, for sure…
Sit down comfortably and watch Bunny Marthy porn made just for you…Imagine that you are next to her, slowly discovering her naked body. She will take you for an incredible, sensual adventure. Follow her and play along. You won't regret it, Master.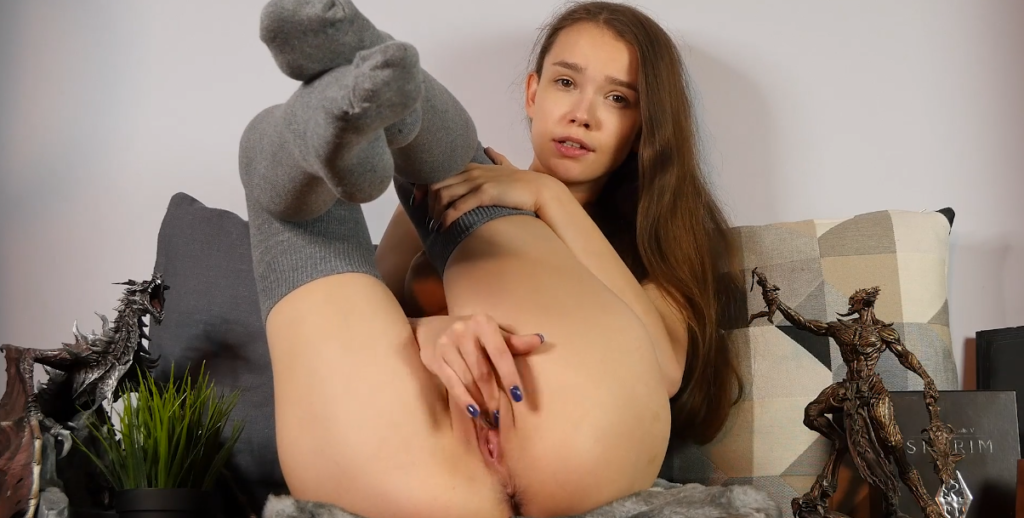 Pussy rubbing
Bunny Marthy sits on the table and shows you off her beautiful ass. Her pussy is already so fresh and smelly. Would you like to taste it? You can almost feel how soaked it is with all the juices. You can also see that Maddie's favorite collectibles surround her. Did you know she likes Skyrim? She often sings The Elder Scrolls ballads with her soft voice.
The very same, you can hear moaning with pleasure right now. Isn't it music to your ears? Enjoy this magnificent view of Bunny Marthy porn and her sweet tight hole and cute kneesocks as she rubs her pink pussy.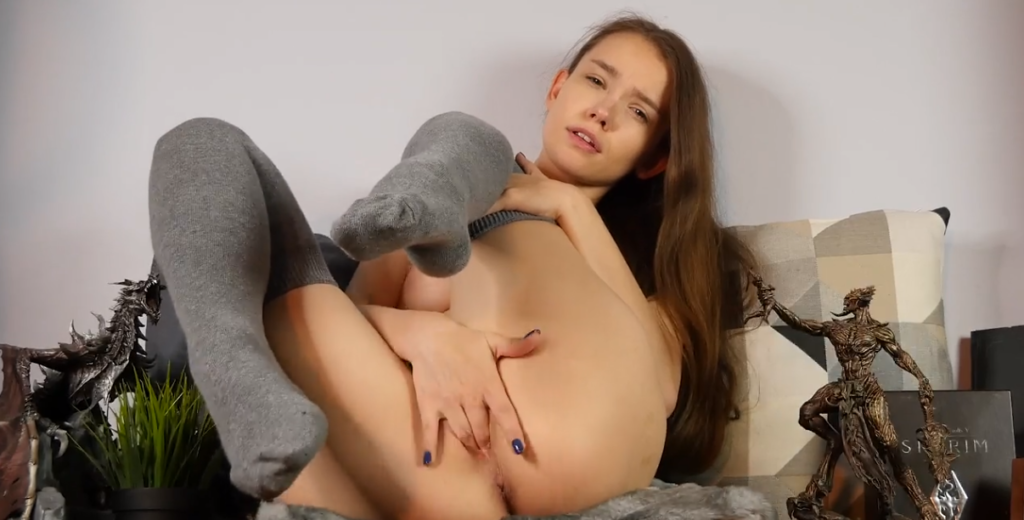 Masturbation
Maddie puts two fingers into her little pussy and starts fucking herself like crazy… It seems that she enjoys it, and she is so horny, she closes her eyes and imagines that you are next to her, touching her clit. Can you think about this moment? Making Bunny Marthy porn with your little cute girl?
Imagine that you are fingering and rubbing her pussy interchangeably like she is doing it right now. Such an amazing experience, right? Her pussy and your fingers would make an insane duet. Would you like to make this naughty girl cum?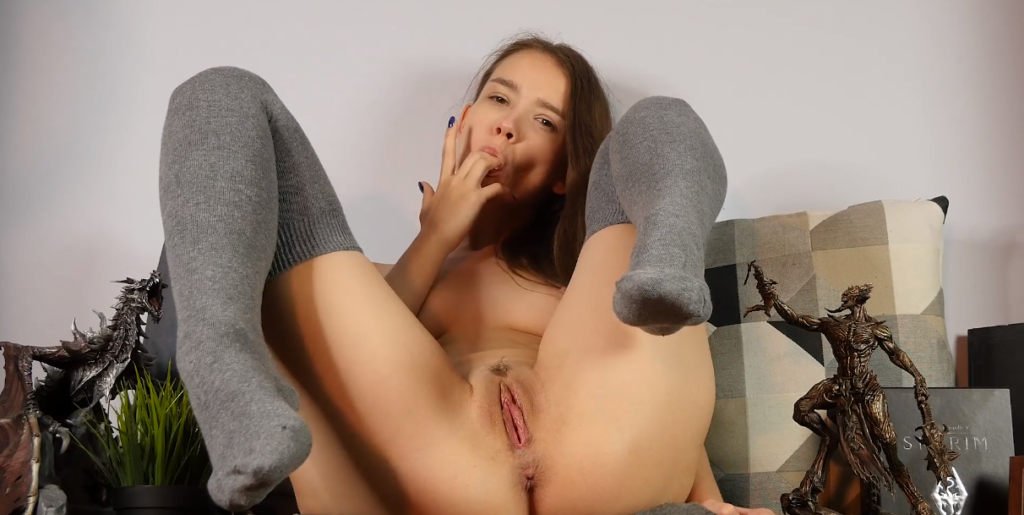 Awesome finish
By just thinking about you, Bunny Marthy suddenly feels that she is near the orgasm; she starts rubbing her pussy faster and faster with her eyes closed, and you can hear her loud moans. You don't have to wait long to see her whole body shaking. You can delight yourself in this beautiful orgasm prepared only for her greatest fans.
Maddie licks her fingers to try how amazing she tastes and gives her pussy a few spanks to boost her sensations. She stands up and shows you her ideal butt so you can admire it for a little bit. Isn't she amazing? Maddie always tries to make you happy while watching Bunny Marthy porn.
Model – Bunny Marthy
Quality – Full HD
Time – 8 min+
Additionals – Orgasm, pussy spanks, masturbation, kneesocks
By purchasing this product, you agree to the immediate fulfillment of the service (immediate delivery of digital content), thus losing the right to withdraw from the contract referred to in paragraph 13 of the Regulations)