Hornie-Pie
Would you like something sweet today? Bunny Marthy in pink lingerie and candy hair is waiting to bring you some new pleasure. Hornie-Pie is ready to be consumed… we mean to watch, of course! Although we can guess that each of you would like to taste Maddie too. After all, it is unusual to see such a juicy pussy and a sexy body. Looking forward to more? Then why aren't you pressing play yet? Don't let yourself wait any longer, and start this session with Bunny Marthy to make your day better.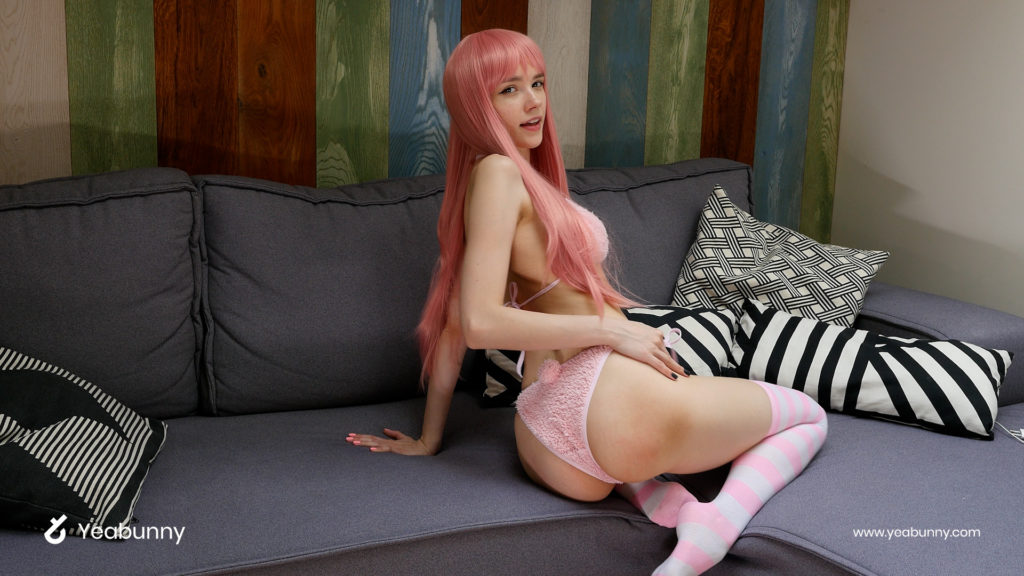 High knee socks
The pink and skimpy outfit will awaken your senses and make you crave such a colorful candy. Luckily you have Maddie to shake her tits in front of you and show you her pussy. Of course, there will also be a view of her round ass. After all, how could your Bunny Marthy forget to show you such a treasure. She loves to be watched by you, so it feels very good to put on such a sexy show in front of you. Sit back and prepare some paper, because after this movie you will be very dirty and wet!
Masturbation and smile in hornie-pie
What's better than a smiling beautiful woman? A beautiful smiling woman who masturbates! And, of course, we are talking about Bunny Marthy. She is so impatient that she goes straight to the point. We hope that you've joined her already. If not, what are you waiting for? You cannot pass such pleasure in front of your nose! Maddie plays with her body and looks right at you, so you can see very clearly how good she feels with that hornie-pie masturbation.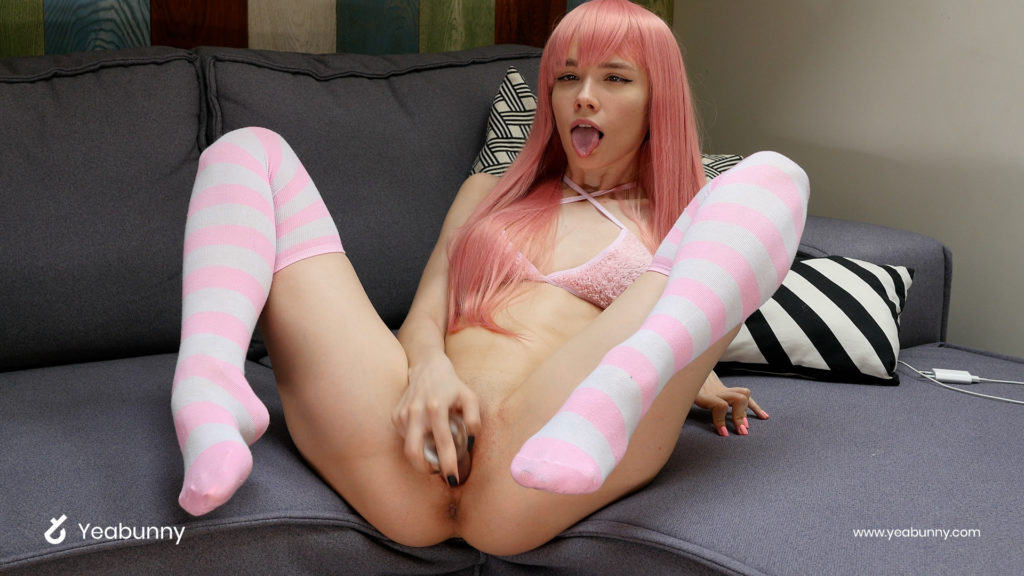 She yells for you, sir
Do you think hand masturbation is fun enough for Bunny Marthy? Of course not! She's reaching for her friend, who is a dildo. Maddie, however, does not know what boredom is, so she changes her position, especially for you, and shows you a dildo ride from behind. It's a pity that you can't give her a vibration tip now like you can during her live performance, but you can see and hear that she's having a lot of pleasure anyway! That hornie-pie is a real feast for your senses.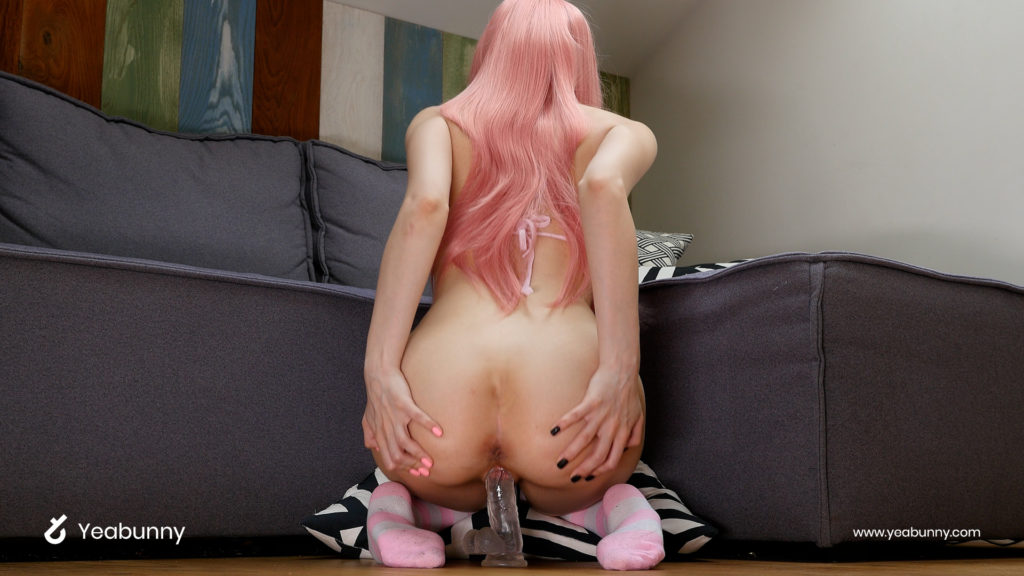 Juicy pussy from Maddie
Bunny Marthy loves having multiple orgasms. This time is no different. Her pussy is ready to give a lot of juices from sexy pleasure. To fulfill her task of ejaculating, she also decided to show you a blowjob on her dildo. Her smooth tongue and deep throat can wake up your penis! But, be careful. This could be your best orgasm ever. After all, looking at Maddie's sex is always a great experience! Especially up close as the camera catches all the amateur details in that hornie-pie.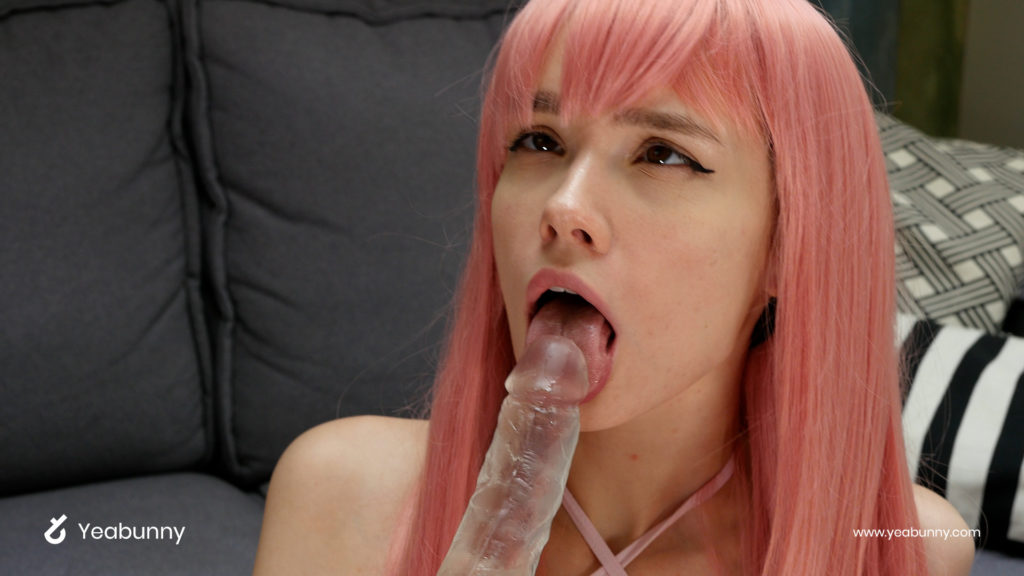 Models – Bunny Marthy,
Quality – Full HD, 1080p
Time – 12:17 min
Additionals – Masturbation, Dildo
(By purchasing this product, you agree to the immediate fulfillment of the service (immediate delivery of digital content), thus losing the right to withdraw from the contract referred to in paragraph 13 of the Regulations)