Orgasms record – That all thanks to you
Did you know that Bunny Marthy loves to give herself pleasure with your help on Chaturbate? Have you heard that the pink Lush vibrator in her tight pussy can be controlled by you? You can tip Bunny on broadcast, thanks to which you control the sex toy for the right amount of time.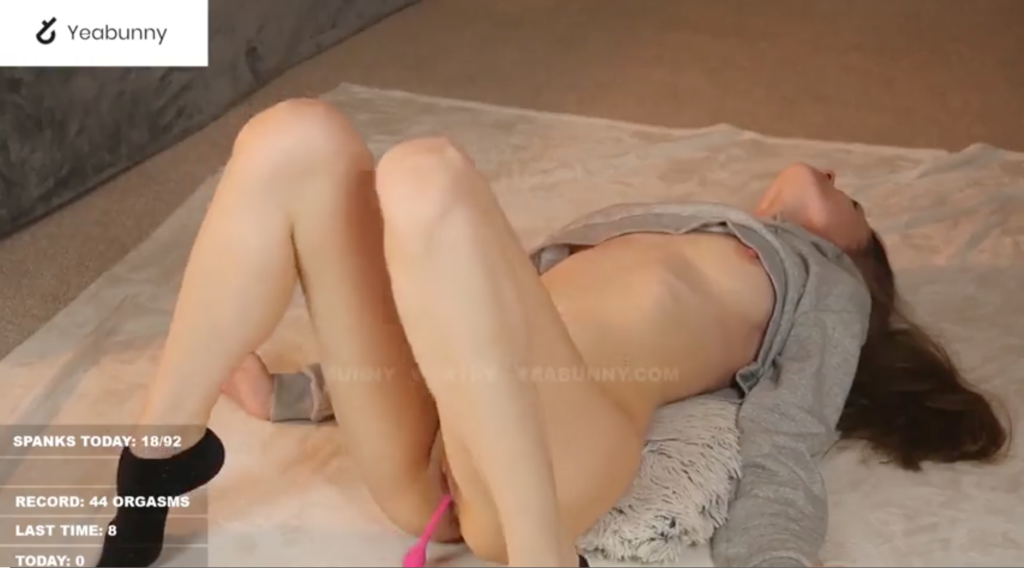 Dive into an erotic fantasy
Imagine that you want to make your favorite pleasure today. However, you wonder what would be the best solution in this situation, when your Bunny Marthy may be even up to thousands of kilometers away from you…
However, don't worry too long because the Lush vibrator and the Domi clitoral massager have the solution. It's all based on the camgirl setting up her toy, and you pay her with tokens that are equivalent to seconds. For example, 1 token is equal to 1 second of pleasure.
Thanks to this, you are able to really play with your Bunny, not just look at her.
Beautiful body of Bunny Marthy
It goes without saying that Bunny can steal your heart. Her delicate body, gorgeous shapes, and long hair. It is the ideal of beauty for many of us, which is why we want it to be as pleasant as possible.
Imagine being able to touch her smooth skin, grab her hair, touch her pussy, and watch her whole body in real life. It's even hard to imagine how wonderful it feels.
Can we take a moment and pay attention to the delight of your favorite camgirl? During these 52 orgasms record, Maddie has real pleasure. Every time you can see her body going through spasms, and her moans are clearly audible. If you like ASMR, try listening to these sounds. Even that is exciting!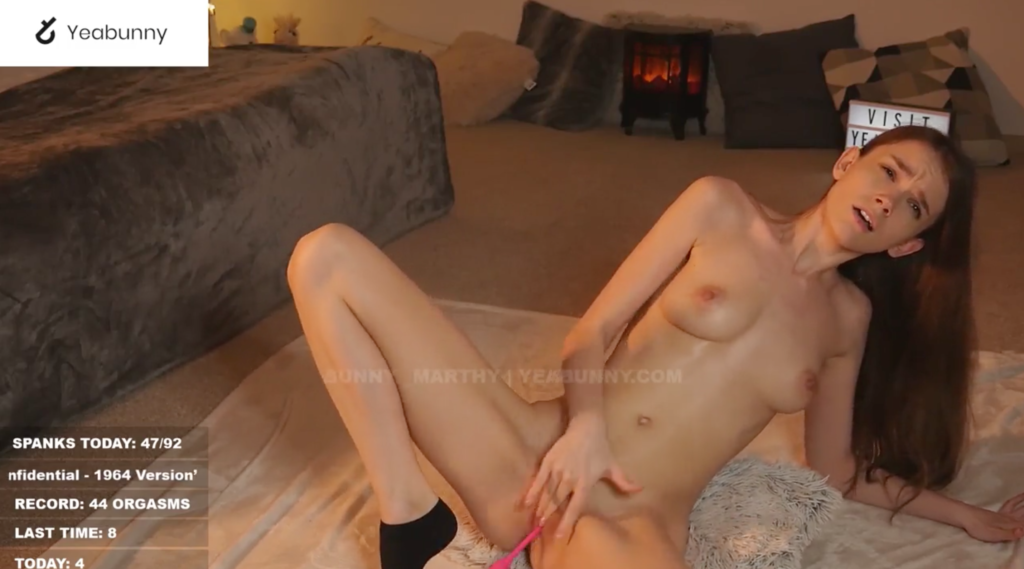 Orgasms record captured on that compilation
If you are not optimistic about the description, you need to visualize the moment better. Think of Bunny's naked body masturbating with her fingers and a sex toy at the same time. You can count on its full filling in a tight pussy. On her face, you can see that it is so intense for her that she cannot control her delight.
It all looks so good and so natural that you want to jump into the screen and materialize in front of Maddie. You see how efficient her hands are, and you know she has experience in this so no wonder that she has hit the orgasms record.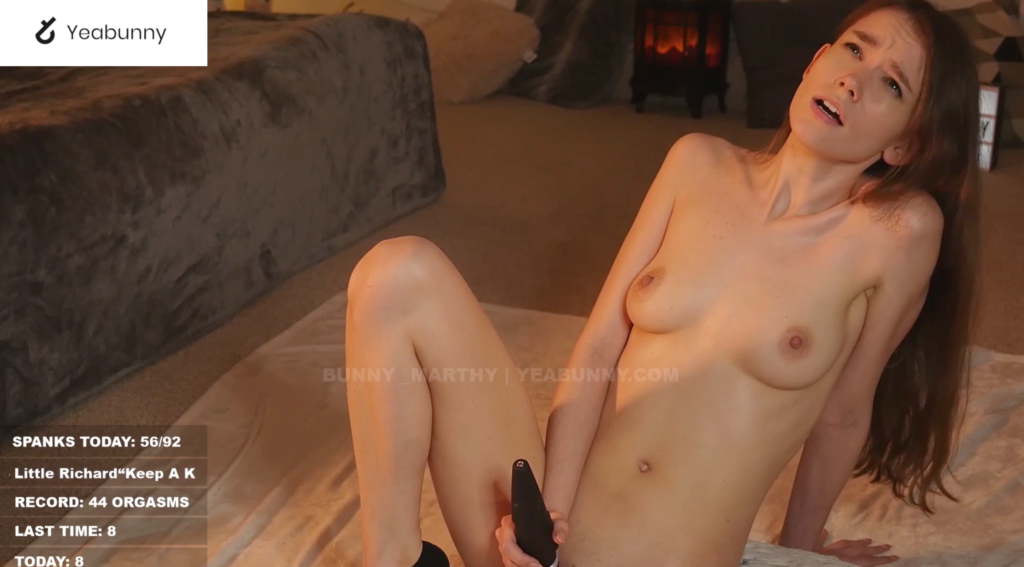 Be her master
Don't forget that you have the power. It is the vibrating Lush that gives her the greatest pleasure in orgasms record, and it is the tokens from the viewers that activate it.
If you were on a live stream with her, you surely wouldn't be saving money on her. After all, such a pleasure is worth every penny, right?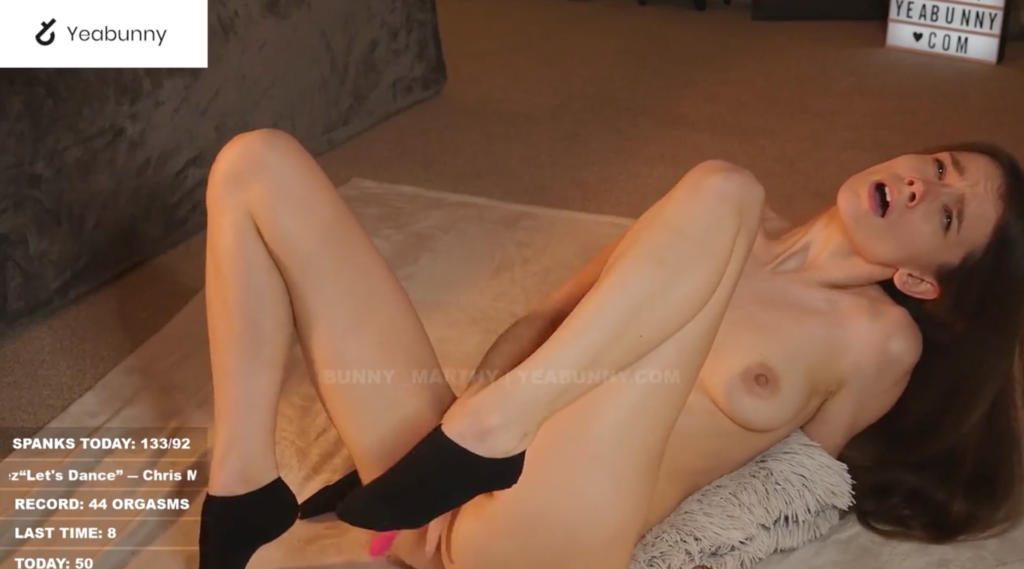 Join Bunny!
You have influence over what happens, and evidently, your help was important during the orgasms record. Don't resist any longer. Watch the movie and reach for your pleasure!
Model – Bunny Marthy
Quality – Full HD
Time – 15:21 min
Additionals – Boobs, Multiple Orgasms, Fingering, Domi
By purchasing this product, you agree to the immediate fulfillment of the service (immediate delivery of digital content) thus losing the right to withdraw from the contract referred to in paragraph 13 of the Regulations)